December 2021 New Moon Eclipse in Sagittarius Horoscopes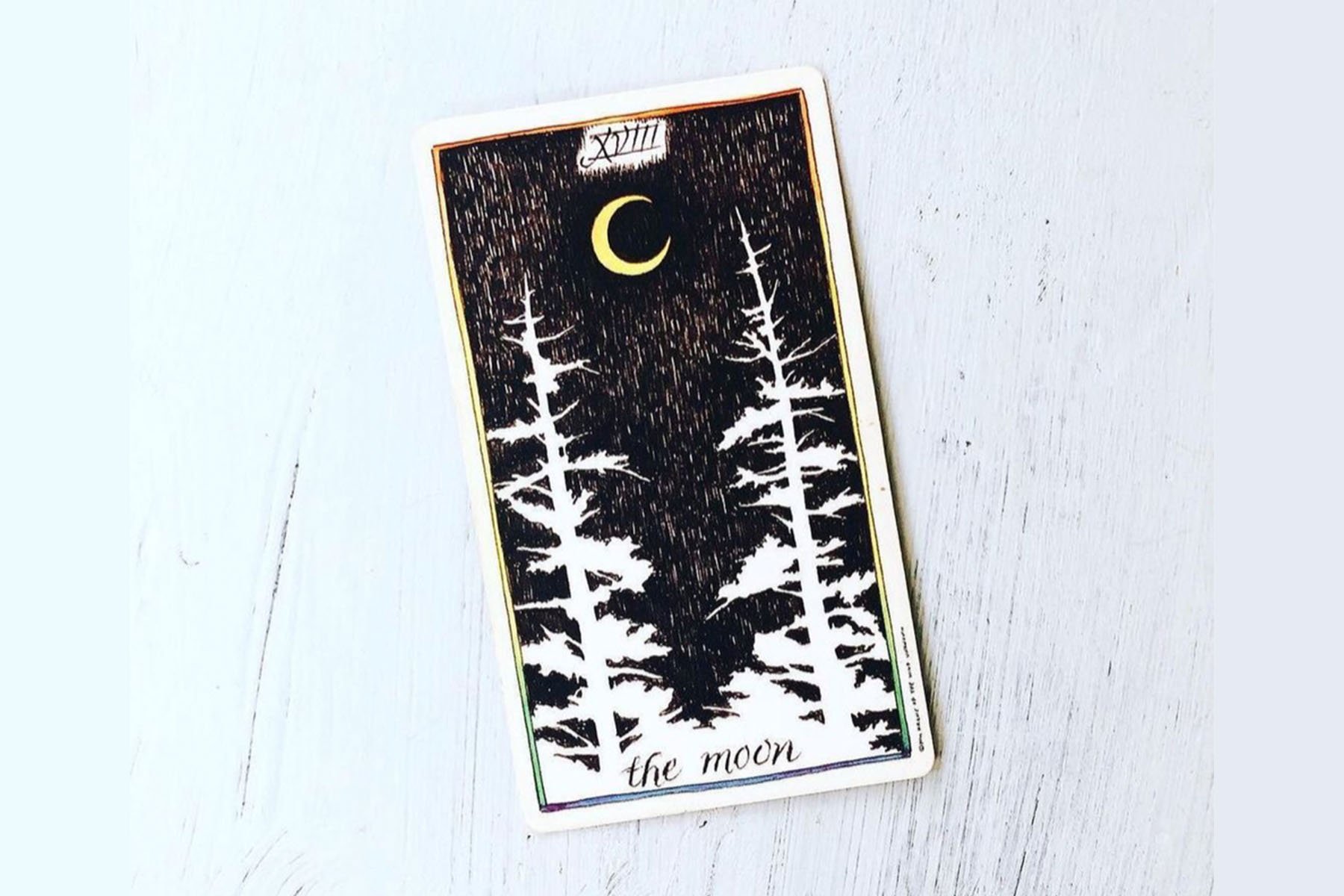 The last new moon of the year hits on Friday, December 3 at 11:43pm PT (or during the wee hours of Saturday, if you're on eastern time) in the party hard and happy-go-lucky sign of Sagittarius. While new moons are often thought of as the quietest phase of the lunar cycle, this one happens to fall on a solar eclipse. So, it's here to grab our attention by bringing exciting new beginnings that spin us in a totally new direction (but perhaps one we've known has been waiting for us all along).
Rising in fiery Sagittarius territory, December's solar eclipse is set to deliver some perspective-shifting insights that'll expand our horizons and help to align our personal compasses to true north. Doors of opportunity may swing open as you navigate your way through the new moon's darkness, so don't be afraid to walk through them. If the universe calls, you have permission to answer! Eclipses are all about fate. With free-spirited Sagittarius at the helm, we can learn to experience unexpected twists as simply part of the adventure.
At the time of this lunation, the sun and moon will be banding together with Mercury (planet of mental matters), which gives us the gift of clear thinking amidst the eclipse's chaos and makes it easier to make sense of our feelings. Positive connections with abundant Jupiter, healing Chiron, and ever-responsible Saturn offer us added strength, heart, wisdom, and good luck to boot. With all these planetary blessings in our back pocket, we'll feel like we can overcome even the most intimidating of obstacles. So, under this eclipse, embrace the optimistic essence of Sagittarius season by pulling back your bow and aiming for the shiniest stars above. We don't know yet where your arrow will land, but that's all part of the magic.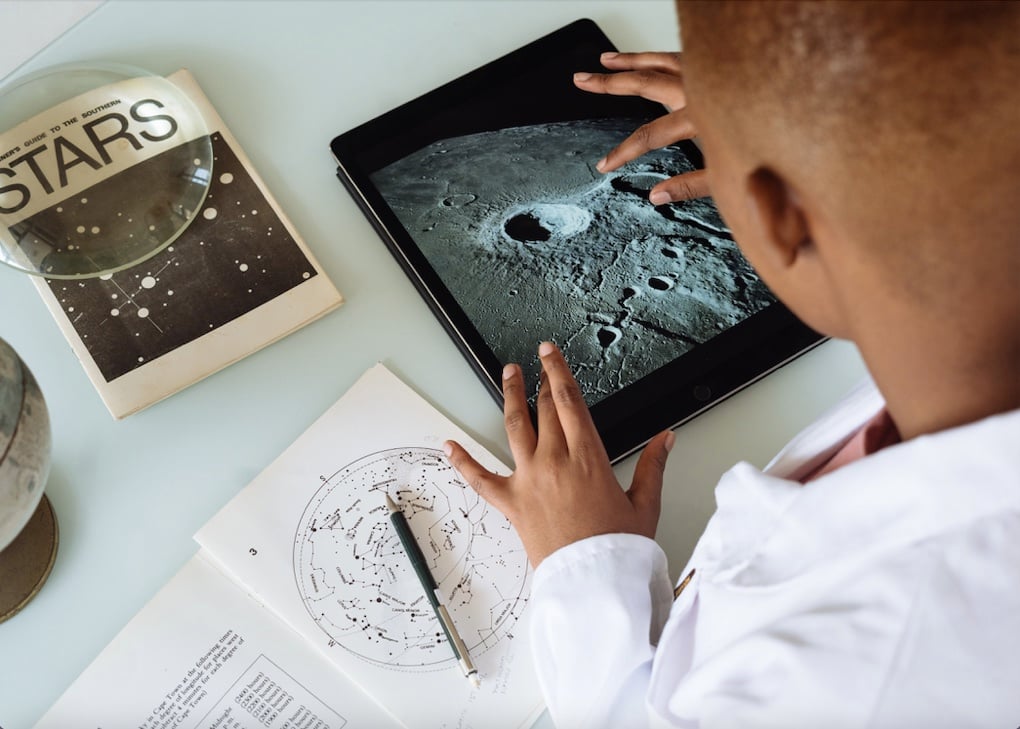 How the Sagittarius New Moon Will Affect Your Zodiac Sign
Aries
You're leveling up your confidence and pursuing your interests on a more serious level now, Aries — and doesn't this kind of growth feel good? You may run into fresh opportunities to learn new skills and enhance your knowledge on a subject, so don't hesitate to seize what comes your way. Looks like your impulse to dive into things head-first is actually coming in handy all of a sudden.
Taurus
Surrendering to the fateful hands of an eclipse isn't easy for a stability-loving fixed earth sign like yourself, Taurus. But this lunation asks you to focus on the things that are within your control. By setting strong boundaries and protecting your energy from outside forces now, you can create a safe space within yourself to explore the forthcoming changes — one step at a time.
Gemini
You've done a lot of personal growth and identity work over the past year, Gemini. This new moon is asking you to bring all of that development into your relationships. Opportunities to commit to a partner or get close to someone new also serve as opportunities to practice putting your authenticity to the test. Show up as yourself without a mask and observe how it changes the way you connect with people.
Cancer
You appreciate the feeling of safety and security, Cancer, but this new moon will inspire you to quit hiding inside of your shell and shake things up. Breaking away from your usual routine in favor of something more stimulating can help to expand your comfort zone and open your eyes to new and more effective ways of doing things. Catch a fresh wave and start going with a different flow.
Leo
You may not love surprises, Leo, but what if you knew it was going to be a good surprise? This lunation is bursting with potential when it comes to love, passion projects, and creativity. And while it's impossible to know exactly how things will manifest, it's assuredly going to bring all sorts of inspiration and excitement your way. Embrace your playful and romantic side and have some fun.
Virgo
This eclipse could catalyze some feelings around family, security, and past memories, Virgo, so give yourself both space and permission to process what comes up. While you may have the urge to analyze your emotions — especially with your ruling planet Mercury in the new moon mix — try to simply let them flow through you instead. Channel your mental energy into something chill and comforting, like cozying up at home for the holidays.
Libra
You already know that words have power, Libra, but are you aware of the weight of your own? Give yourself some positive words of affirmation and practice speaking your desires into reality. Your manifesting power is high right now, as is your ability to influence the space around you with your energy, so use your communicative forces as an inspirational call to action.
Scorpio
With the eclipse taking place in the financial sector of your chart, you might find that sudden opportunities to grow your income or acquire some material goodies come your way and light up your bank account, Scorpio. And with your traditional ruler, Mars, still in your sign, you've got extra motivation and firepower when it comes to building wealth, making deals, and getting what you want.
Sagittarius
It's been a long and challenging eclipse cycle for you, Sagittarius, but this new moon marks the final eclipse on your axis of the zodiac from now until 2029. So, take advantage of this swift brand of magic. While today's lunation marks a new beginning for you, it also brings the ending to a very specific story relating to who you are. It may be the end of a chapter, but these plot twists guarantee a follow-up that's even more exciting and full of adventure.
Capricorn
Get serious about not being so serious, Capricorn. This eclipse is bringing your mystical side to the surface and reminding you that there's more to your existence than your to-do list might portray. Your worldly responsibilities will need to wait in line because your spiritual awareness needs some time to grow, express itself, and help you feel rejuvenated.
Aquarius
You're a natural when it comes to taking the lead in your social squad, Aquarius, but this new moon could shake up the group dynamics and make it hard to find common ground. Try to rise above the drama and look beyond petty disagreements so that you can find ways to work together and progress toward your shared goals and plans. Life's more fun when everyone gets along.
Pisces
Your work life is taking the spotlight under this eclipse, Pisces, so stay open to new professional opportunities and get ready to do some serious leveling up. While it may feel like it's hard to steer your own ship right now, trust that you don't need to. The universe is aligning you on fated new paths that could bring all sorts of exciting successes and accolades your way.
Photo Courtesy of RF._.studio on Pexels.