Daily Horoscope for Friday, January 5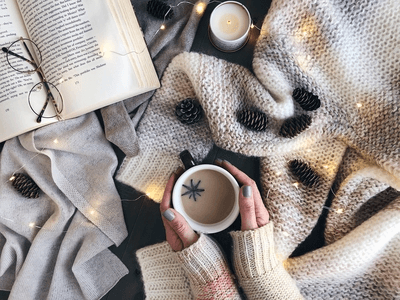 This weekend, the sky lights up, as the Sun, Venus, and Pluto head toward an alignment in Capricorn. These three planetary shifts in such a hardworking constellation give all signs a boost to get sh*t done. This comes to a head on the ninth, and today, a moon in Virgo inspires all signs to dot i's, cross t's, and make sure you're ready for early next week. Today can be a good day, or it can be a great day. It's up to you. Here, horoscopes for all star signs for Friday, January 5. 
Want 2018 to be the best year ever? Start prepping now with your 2018 horoscope!
Aries Daily Horoscope
Your intuition is on point, Rams. But you might be too caught up in the clouds. Today is a day to keep focused on practical matters. Contracts and emails are especially important today. 
Taurus Daily Horoscope 
The moon in your romance sector gives a boost to your partnership. Single? Spontaneity rules. What happens if you ask someone out for once? Attached? Make your partner your number one priority; work can wait. 
Gemini Daily Horoscope      
You're killing it on your New Year's resolutions, and the next few days are the best to double down and achieve your dreams, especially as they relate to physical fitness goals. Forget about how you want to look. Focus on how you want to feel. 
Cancer Daily Horoscope
Love is in the air, Cancer, but you've also got a job to do and bills to pay, so don't get too stuck in the clouds. Make sure you've got reality sorted first, then focus on enjoying cuddling up with your love.
Leo Daily Horoscope
You've had an intense few days, but as the mmoon shifts out of your sign, the pressure is off for now. Some things in your home need attention. Don't delay—you may need a home repair to keep goods or posessions from being damaged. 
Virgo Daily Horoscope
It's all you, Virgo! The moon in your sign gives you a dose of energy and courage. Life is going your way today. Maximize it's potential by packing your calendar, today is one of those days where you truly can do no wrong. 
Libra Daily Horoscope
The moon in your privacy sector allows your daydreams to soar, but you can't ignore your duties and obligations. It's important to find a happy medium, Libra. Responsibilities are catching up to you, getting things done now will feel so good later. 
Scorpio Daily Horoscope
Your charm is in overdrive. People want to be with you. Scratch that, people want to be you. Revel in your magnetism, and make sure to pack your calendar with activities and plans. Today is a great day to get things done, especially if your plans involve persuading other people. 
Sagittarius Daily Horoscope
Some nagging issues from the past come up today, Sags. It's so tempting to just delete an email or text message, but that's the worst way to handle a problem. Instead, focus head on. You'll be glad you did. 
Capricorn Daily Horoscope
You tend to keep a close circle, but breaking down barriers and exploring vulnerability with acquaintances may be exactly what you need. Why do your walls need to be so high? Breaking them down can bring big rewards. 
Aquarius Daily Horoscope 
You can have it all if you want it, Aquarius, but you can't have it all at once. Big picture plans are getting in the way of getting it done. One step at a time is the way forward today. 
Pisces Daily Horoscope
Today is a practical day to get your to-do list done. You may not feel inspired or motivated today, but that doesn't give you an excuse not to get things done. Focus on one step at a time, and prepare for an amazing weekend ahead.
Make 2018 count with your premium, exclusive horoscope!
Read yesterday's horoscope here.
Read your weekly horoscope here. 
Want more spirituality, mysticism, and advice for bringing your spirit to the next level of awesome? Follow us on Instagram.
Get Ready for the New Year With These Articles!
The Best Self Help Books of 2017: Read These to Get on Track
9 Strategies That are Better than New Year's Resolutions
11 Questions Everyone Should Ask Themselves in the New Year
Need a Fresh Start to the New Year? Consider a Reiki Treatment