Your Weekly Horoscope: Excitement + Important Decisions = Confusion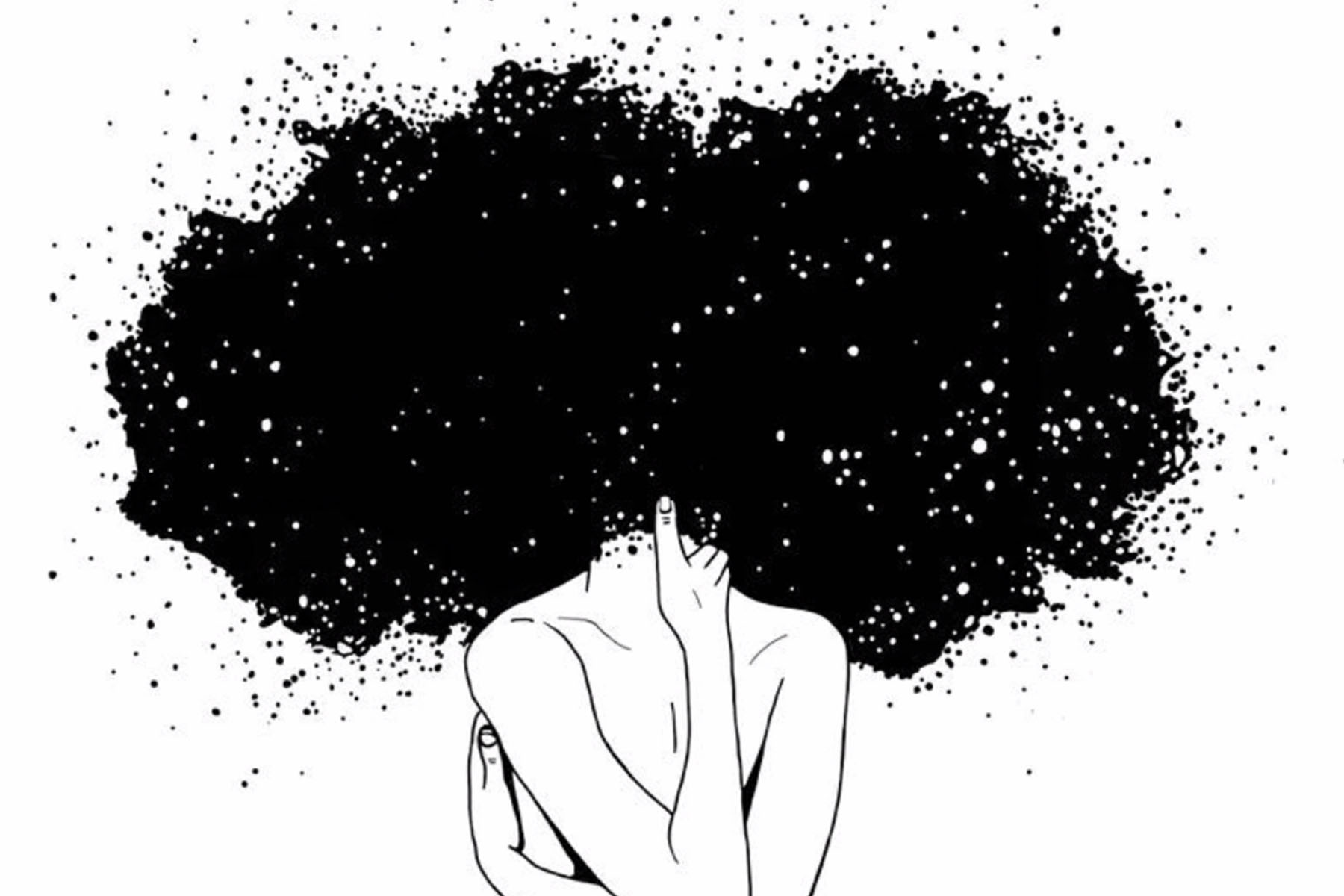 April 01 – April 07, 2019
They say curiosity killed the cat, but maybe curiosity just perplexed the cat even more.
It's natural that, as we continue through dynamic Aries season, the days and weeks ahead should fill us with tons of energy to try new things and push through obstacles. This is especially true this week now that Mars (planet of passion) has moved into energetic Gemini—which happened March 30. You may be feeling overly curious at this time and motivated to find people who share your thirst for knowledge.
But Tuesday is when things get shady. Mercury (planet of communication) will merge with Neptune (planet of fantasy), which could muddy the waters for contracts and discussions of all kinds. So if all the ideas you've been cooking up may start to look too good to be true… trust that. Things may not be as they seem, so go easy when agreeing to sign anything of importance—even if you feel hopeful about it!
Read This Now: Your April Love & Sex Horoscope: What's in Store For You?
On the flip side, we'll get more "feel good" energy with the Aries new moon on Friday, as it could inspire us to push through obstacles and try something new. Use this time when the new moon appears alongside the energy of Mars in Gemini to finally kick-start the new beginning you've been hoping for. This is a great time to focus energy on getting the desired results.
To close out the week, on Sunday, Mercury will forge a positive angle with Saturn (planet of responsibility) which could be helpful for business, organizing, and planning. In addition to keeping you stable after an exciting week, this might also bring some good luck when planning for the work week ahead.
Here's how the planets will affect your sign this week.
Aries (March 21 – April 19)    
Prepare for a relaxed week as the sun continues to travel through your sign. While you'll see some confusion from the Mercury/Neptune aspect on Tuesday, the new moon in Friday will be your saving grace. Because it falls in your sign, this is truly the best opportunity for you to engage in a new project you've been meaning to start. This weekend, as Mercury travels through your spiritual sector, try not to overlook what your gut is telling you.
See your full Aries weekly horoscope.
Taurus (April 20 – May 20)
Hurrah—money, money! We know you've been on the grind, Taurus. Over the next six weeks while Mars is in your financial zone, you'll get plenty of chances to boost the success you're receiving from all that hard work. Over the week, you'll feel a little self-reflective as the sun travels through your spiritual sector. Take advantage of the new moon's propensity to kick-start new beginnings in order to form more personal goals.
See your full Taurus weekly horoscope.
Get an in depth report on your career path in 2019.
Gemini (May 21 – June 30)
We're getting close to your season! This could have you feeling a little antsy, but make sure you're not going overboard on activities because of it. On that note, though you'll feel excited about opportunities, decision-making could be difficult on Tuesday as Mercury and Neptune cross in your career sector. Don't sign that agreement until you have all the facts.
See your full Gemini weekly horoscope.
Cancer (June 21 – July 22)
If you have a particularly intense dream on Tuesday, listen to it. Your natural Cancer intuition is prominent here, and the message could be important. Like most other signs, the new moon could gleam some excitement and hope for a new project. But over the weekend, you may be encouraged to wade through past emotional baggage—which may lead to a key conversation.
See your full Cancer weekly horoscope.
Leo (July 23 – August 22)      
Tuesday's Mercury/Neptune aspect flows through an intense zone in Leo's chart, bringing up some exaggerated excitement about the opportunities presented to you. But you'll want to wait until you have more information before you continue. Instead of going for it, use the new moon's energy on Friday and the Mercury/Saturn link over the weekend to create a plan.
See your full Leo weekly horoscope.
Virgo (August 23 – September 22)   
Tread carefully Virgo, as the Mercury/Neptune aspect drifts through your relationship zone on Tuesday. Sharing your feelings could result in something special. But it also has the potential to confuse your S.O… Avoid mixed messages by trying to be very clear. Later in the week, emotions and shared finances clash—taking action on separating church and state will be a good idea here.
See your full Virgo weekly horoscope.
Libra (September 23 – October 22)    
Remember not to make too many commitments on Tuesday; you won't be able to keep them straight. But as the sun travels through Libra's relationship sector over the next couple weeks, you'll be asked to make partnerships your focus. To take advantage of it this week, use Friday's new moon to make new connections (or take a chance on someone!).
See your full Libra weekly horoscope.
Scorpio (October 23 – November 21)            
Time to re-evaluate the lifestyle habits that have brought you excitement over the past couple weeks, but… may not be best for you in the long run. When's the perfect time to start this? Friday's new moon, of course! By Sunday, your Scorpio fire will direct itself to a project you want to materialize.
See your full Scorpio weekly horoscope.
Read This Now: The Best Careers for a Scorpio
Sagittarius (November 22 – December 21)      
This week, Sagittarius, you'll be encouraged to engage in upbeat, energizing activities. That same energy coincides with Friday's new moon to potentially start something that has to do with your adventurous side. While that freeing energy goes well with the new moon, it does not mix as much with Tuesday's Mercury/Neptune aspect. Dive deep before making decisions.
See your full Sagittarius weekly horoscope.
Capricorn (December 22 – January 19)        
The sun travels through your home and family sector, making you feel like it's time to become a hermit and recharge. In the midst of this need for self-care, you may begin to withdraw from friends. But beware of sending out mixed messages on Tuesday, as Mercury and Neptune's aspect could create misunderstanding. The weekend will bring attention to business, so start a plan, Capricorn.
See your full Capricorn weekly horoscope.
Aquarius (January 20 – February 18)         
Money has been a main focus over the past couple weeks. While it is getting better for you Aquarius, make sure you're allowing the dust to settle fully before getting back into the swing of things (especially when something shiny and new entices you on Tuesday). As you continue to think about how to improve finances this weekend, don't forget about the vitalizing energy of the new moon on Friday. Starting a campaign during this time could kill two birds with one stone.
See your full Aquarius weekly horoscope.
Pisces (February 19 – March 20)  
Being an emotional Pisces, sharing your feelings is second nature. Thankfully, as Venus travels through your sign, now is the right time to do so. Over the week, especially on Tuesday, you'll feel super benevolent and will help anyone who asks. By the end of the week, your focus will most likely turn to professional matters.
See your full Pisces weekly horoscope.
Lead photo courtesy of @broken_isnt_bad, artist and vendor.