A Psychic Shares the Three Colors That Will Change Your Life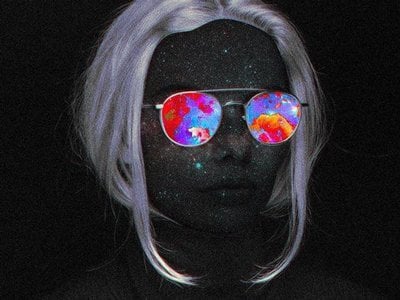 Color is so much more than mixing, matching, and coordinating. With strong ties to our chakras and our flow of energy, what we wear can help us reach our goals, manifest our dreams, and project our very best self. Here, psychic and intuitive Dougall Fraser, author of Your Life In Color, shares three power colors that every sign can and should have in their regular wardrobe rotation. —Horoscope.com
I have been able to see auras around people since I was a child. What began as a novelty, seeing color has evolved into a complete language that I regularly use to understand personality traits. Color allows me to guide people toward living their best life.
I have come to understand that the universe not only speaks to us in color, it also provides a way for us to harness its power for our benefit. Using color in this way can help change our mood and optimize the best parts of our personality.
Here are three powerful colors (and ways to use them) that will transform your style and spirit:


Pink: The Color of Perfection and Unconditional Love
Summer is a time for relaxing in the sun and heading to the nearest swimming pool! As someone who was very overweight as a teen, when summer approaches I find my self-criticism seems to spike. Living in Los Angeles, there's no shortage of pool parties to attend, and they're inevitably filled with incredibly fit people. My first inclination might be to skip the summer scene in favor of meditating quietly at home, alone. But this would mean allowing self-criticism to keep me from enjoying new experiences. Wearing a touch of pink allows me to direct unconditional love inward, so I can step out with confidence. Pink allows all of us to be more kind and loving with ourselves.
The most amazing dynamic of pink energy is seeing yourself exactly as the universe does—perfect. Try closing your eyes and visualizing your body bathed in pink energy for a few minutes a day, or place pink flowers in your home as a physical reminder of your own self-confidence.
Mint Green: The Color of Enthusiasm, Change and Life Force
After hibernating for months on end and being at the mercy of the elements, summer offers a refreshing change of pace. We socialize more, plan trips and spend more time outside. Mint green is the perfect energy to magnify this joy and create new experiences. You can wear mint green or even add the fresh herb to water to remind you of its properties.  Let mint green inspire you to try something new, be more playful, and tap into your life force.
Orange: The Color of Balance and Perception
In childhood, summer represented a break from structure and routine. School was out, and a lot of us could do exactly as our hearts desired. Just because you're an adult, doesn't mean that summer can't still offer you moments of unplugging from your average day.
Orange is a deeply wise color that reminds us to expand our horizons. I love keeping a bowl of oranges in my kitchen, and my living room is filled with orange pillows as a reminder that I have enough time for work and "adulting," while also making room for fireworks, drives in the country, and the occasional ice cream cone on the porch.  —Dougall Fraser
Ready to manifest great things in your life? You'll love:
What's Your Secret Power Color: Your Body Knows
The Most Powerful Crystals for Your Zodiac Sign
A Summer Solstice Tarot Reading for Your Sign 
How to Manifest What You Want With the Law Of Attraction
Why (and How) Crystals Can Bring Your Sex Life to the Next Level