7 Instagrams That Bring Sexy to a Whole New Level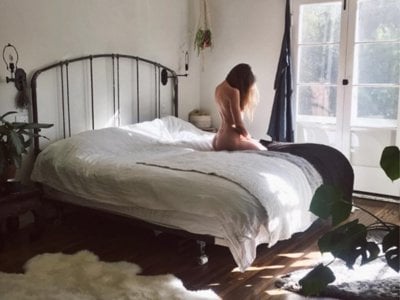 What do you do on sleepless nights?  I turn to Instagram and get my drool on most of the time.  Okay, some of the time I do YouTube meditations and shamanic journeys and talk to my spirit guides. But the rest of the time, I drool over beautiful people, places, and things on Insta and Pinterest! Lately, I've been thinking a lot about what is sexy and who defines that, anyway. I constantly redefine "sexy." If I look in the mirror and I see a zit, I'll ask, "Hmmm, can I be sexy with a zit?"  And then I'll answer, "Yes, indeed, you can!" And a new version of sexy is born.
When I go searching on Insta for what is sexy to me, it's personal. What is sexy to you may not be sexy to me, and that is BRILLIANT. How boring would it be if we all thought Barbie was the epitomy of sexy? Or Pamela Anderson, circa 1990. I grew up thinking you had to be blonde and skinny with straight hair to be sexy, none of which I am. So, I have spent the greater part of my adult life learning how to feel sexy by reclaiming my wild mop of red hair, my A cup, and my 5'3″ frame with thick legs that people used to feel it was okay to put me down for.
If you are journeying to find own version of sexy, it's a beautiful journey to be on! You are sure to discover some fascinating and fun things about yourself … like, maybe you feel sexiest while running, or swimming naked, or with your hands in the dirt, or when you don't shower for three days, or only when barefoot. It's personal, and subjective!
For inspiration on your journey towards claiming "sexy" for yourself, here are seven IG accounts that defy stereotypes and show that true sexiness really is above all a state of mind: It's about owning your body, celebrating the pleasure it brings you, and loving yourself, just as you are.
These Instagram Stars Will Open Your Eyes to a Whole New World of "Sexy":
@artwerk6666
Alexandra Marzella is a model, activist, and artist who has been making the sexiest, dirtiest, most adventurous art and photos for years. She's been in Vogue and has been photographed by top fashion photogs. But Instagram is her home base, and if you aren't yet one of her 75,000 followers, you're missing out! Warning: You may have to request to follow. She periodically makes her account private because she is frequently censored for being too dang hot, and too dang weird. It's worth the ask. Her stories are to die for, and she reminds us that sex isn't clean: It's dirty. It's raw. It's real.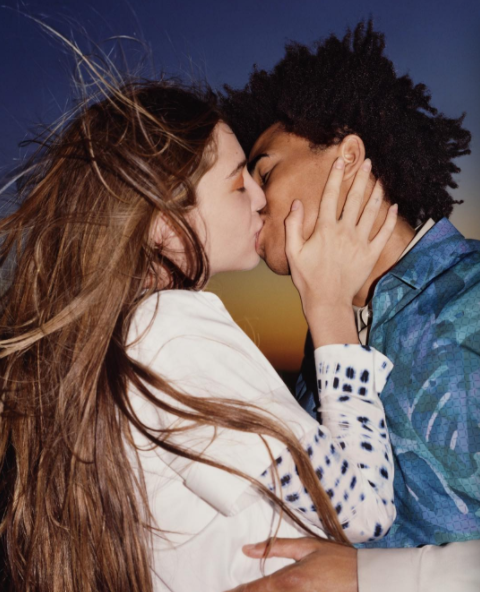 @nude_yogagirl
There are so many sexy-as-hell fitness and yoga accounts, it's tough to choose! One of my faves is Nude Yoga Girl, who shares images of herself in beautiful poses, taken all over the world. I love that she showcases not only her body and her dedication to her practice, but also her vulnerable words. World travel: yes, please. The female body in nature: yep, super sexy. Heartfelt vulnerability: the sexiest.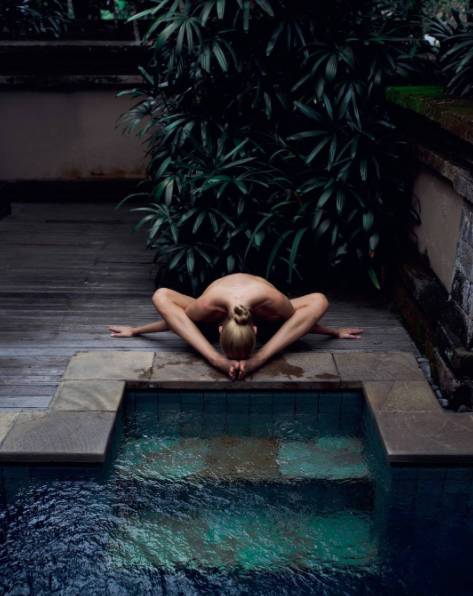 @sawyermine
Sawyer DeVuyst is a trans man who takes beautiful self portraits, most of which are both artistic and hot. In a recent Refinery29 feature about trans bodies at the beach, he said, "Realizing that I need to take care of this body so that my soul can be around longer—exercising to feel good, eating to feel good, sleeping to feel good, that is what's important. Not whether or not I have a six pack." Amen. Given the current political climate, stepping out and claiming and owning yourself can be quite scary. The fact that Sawyer does so with such apparent ease and grace is undeniably sexy.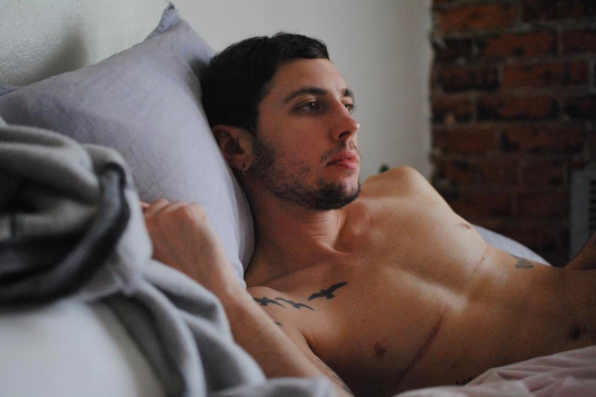 @themagdalenaexperience
I've been following photographer Magdalena Wosinka (that's her up top, too!) for many years now, and I never get tired of her gorgeous and delightful nude self portraits, taken in the most exotic locales. Each image tells a story, and there is a sense of freedom I can feel oozing from each photo. Also, she has a beautiful bum, and it's in every pic. Bonus!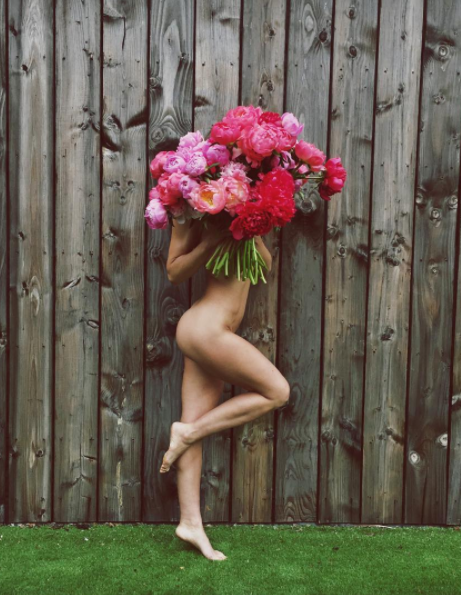 @amanda_charchian
I've been following Amanda's work for years! Her photos dance in my mind daily … full of symbology, female bodies, nudity, color, mysticism. She holds up every female body as a temple of sexy, regardless of race, gender, and class. If you love fashion, you will love Amanda's viscerally sexy approach to style.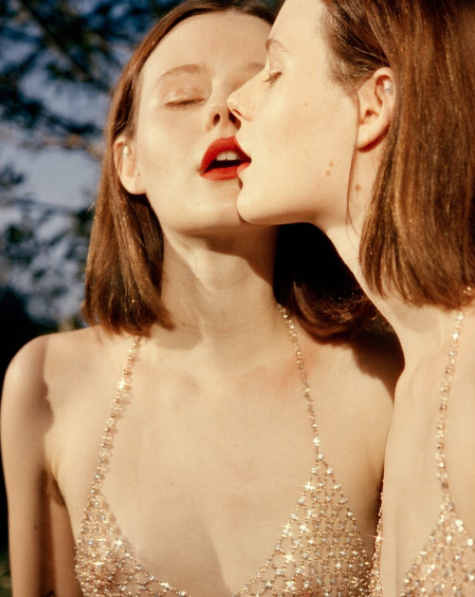 @barbienox
Barbie Ferreira is a full figured model, artist, and millennial extraordinaire. She has big opinions and shares them, telling Glamour earlier this year that she first began sharing photos of herself on IG because: "I've always struggled a ton with my body image, and I wanted to help other people not feel so ashamed about themselves. It's a completely unnecessary part of everyday life." I love that Barbie is not afraid to share her version of sexy with the world, and that she's often silly as hell while doing it.
@jesse.flanagan
If you are into BDSM or bondage, you will find a slew of sexy IG accounts to delight you. Jesse's gorgeously lit stills of people tied in beautiful knots are so artful and detailed, even straight-up vanilla folks may well find them deliciously erotic.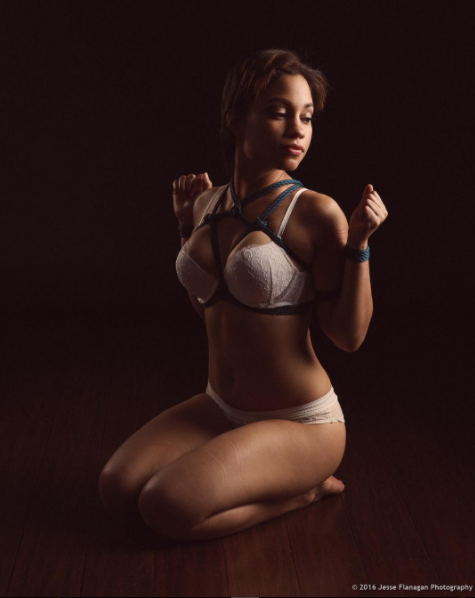 Let this list inspire you to define and reclaim your unique version of sexy! Go beyond the obvious, and you may find buried treasure! Life is too short not to explore and adventure and push beyond the beliefs we take for granted—like the meaning of sexy.
Happy hunting, my dears! Don't forget to find me and tell me about your discoveries!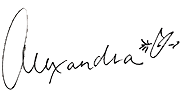 For more spirituality, mysticism, and self-healing, Follow us on Instagram.
Wondering if a new romance will last? The Love Potential Oracle can help. 
For more of Alexandra Roxo's racy wisdom, you'll love:
Could a Love Goddess Transform Your Future? 
How To Seduce Anyone, With Help From Their Zodiac Sign
Is Sign Compatibility BS or Essential? 
This Fall in Love Technique Sounds Crazy, but It Works
What Color is Your Sexual Aura?