Libra Money & Career Horoscope
You get what you want when you work hard for it!

Most people want to get lucky when it comes to money, and you're no different. Looking for Jupiter (the planet of luck) combinations in the yearly planetary movements yields a Venus-Jupiter square at the end of February that makes you want to overspend. If you've got money to burn, go for it—but if you're on a budget, don't give in to materialistic temptations. A sun-Jupiter trine at the start of September is one of the best solar transits and can bring big money opportunities your way. It's relatively easy to improve your overall net worth now, so grab onto those high-dollar chances when they cross your path.

Venus, your home planet, is widely associated with money as is Taurus, so when they pair up in the beginning of March it offers you some excellent money-related opportunities. If you're looking to invest for the first time or diversify what you've already got, seek out safe investments with long-term potential. If you've already saved a comfortable nest egg, you might feel like indulging in something luxurious. Wasting money isn't advised now but buying a few solid pieces of furniture or artwork by your favorite artist is satisfying.

Powerful Mars moves into driven Aries at the end of June, giving you increased confidence and drive. The Ram isn't afraid of change, Libra, so finding a new job now is one of the possibilities of this fiery pairing. It's also a good time to initiate and delegate! You'd make a great team leader, supervisor, boss or independent business owner. Find your niche and fill it!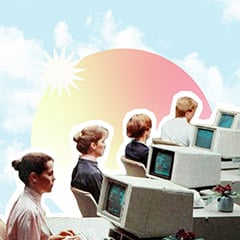 Personalized Career Horoscope