Taurus Money & Career Horoscope
Big gains are possible in 2019!

The biggest indicator of whether your career is on track is hardworking Saturn, which is in its dream position in practical, focused Capricorn this year. So, yay! You thrive during this pairing since it means nothing will be rushed and you can take your time getting the details right. You will have to look out for Saturn's retrograde period from late April until mid-September, but if you have all your tasks and assignments in order, you should be good to go. Your future goals are intact and on target.

A sun-Saturn conjunction in Capricorn in January should bring a career highlight because it tells you it's time to stand up and be counted. This is a perfect time to get your projects in front of a client or employer (current or potential) to make sure they know what you're capable of. Put together your resume or portfolio, and make sure it's perfect down to the last detail. When it comes to your career, first (and all) impressions count.

Jupiter goes direct in August, and a few days before it does it forms a trine with money-focused Venus. This combo is an indicator of positive cash flow, potentially bringing money from unexpected sources. You might receive an inheritance, insurance premium refund, or check from an account you thought you closed a long time ago. Whatever the case, accept "found" money gracefully. You prefer to earn it, but there's nothing wrong with enjoying a little financial good luck from time to time.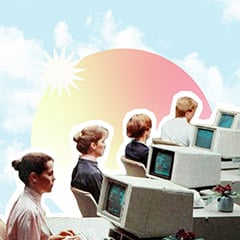 Personalized Career Horoscope