Scorpio Money & Career Horoscope
Most Scorpios are success magnets, so will you attract money and power in 2019?

In the "yes" column, Saturn spends all year in hardworking Capricorn, and a conjunction with the sun in early January shows that focusing in on a goal can literally pay off. When you apply yourself to meeting deadlines and completing assigned projects, there really isn't much you can't accomplish, and the money will follow. Looking for work? Don't give up. Getting your resume in front of the right person is half the battle. Work hard to find those necessary connections.

Affecting you negatively in your career and money sectors is pesky Mercury retrograde in Pisces starting in early March (but luckily ending late that same month). Because logical Mercury is already slightly uncomfortable being hosted by emotional Pisces, a retrograde period only adds to the stress. Communicating clearly is difficult at best and impossible at worst, so be meticulous with your wording in e-mails, texts, and voicemails. Errors with numbers are also likely, so double-check all financial statements and calculations to avoid banking mistakes.

Perhaps one of your most productive times of the year comes when Mars enters Virgo in mid-August. This is your total workaholic phase. Overtime. Early meetings. Heading up new projects and volunteering for committees. Virgo's influence gives you an incredible eye for detail and you are 100 percent focused on getting the job done (and done right). Financial incentives matter, but so does praise for a job well done. At the end of this busy time you'll have absolute proof of why you deserve that raise or promotion.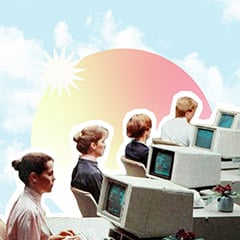 Personalized Career Horoscope