Cancer Money & Career Horoscope
If you've been waiting for your big break, Cancer, 2019 could be the year you get it.

That Pisces new moon in early March we talked about earlier affects your job and bank account, too, and shows you that a lot is possible, especially if you use your creativity and artistic ability. Dream big, Cancer, because you can literally manifest those dreams into reality. If you have a side hustle like making graphic tees or selling your art, you can turn it into something bigger and really clean up.

Mercury is retrograde when it backs into your sign in mid-July, and by now you know that isn't the best news you could hear. But if you know what to expect, you can make the best of it and come out relatively unscathed. What to watch out for now is being overly emotional with your communications because the last thing you want is to break down crying during an important meeting. Stay strong when things don't go your way. Work on maintaining a put-together appearance even though you might be dying on the inside.

Opportunities seem to find their way to you when powerful Mars enters social and cooperative Libra in early October, especially if you agree to reach a compromise. Don't blow a big deal because you aren't willing to give in at all. Everyone can get what they want if you're all willing to meet in the middle. Huge career moves are made under the fair energy of this transit, Cancer. Just watch out for passive-aggressive behavior. If someone doesn't seem on the up-and-up, there's no reason to sign on the dotted line.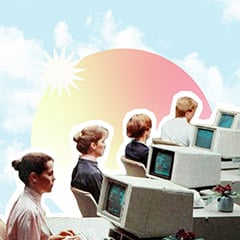 Personalized Career Horoscope