Aquarius Money & Career Horoscope
Look for the right opportunities to present themselves – because they will!

Communication and information specialist Mercury enters sensitive Pisces in late February, making you more sensitive to work issues than you normally are. You usually let criticism roll off your back, but during this transit you tend to take things a lot more personally. Not to say you're paranoid, but you do feel like people are out to get you sometimes. Slightly. The good news is that you can rely on your intuition more, too, which helps guide you toward the right business-related decisions. This is especially helpful when trying to decide whether to take a new position at your current job or switch jobs altogether.

Money-focused Venus moves into smart, curious Gemini in early June, so you're excellent at investigating new business and moneymaking opportunities. You're into practicality, so you'll want to look at the bottom line before making your final decision. Gemini is the Twins, however, so you might also be fickle in some business ventures. Changing your mind and vacillating between yes and no can cause you to lose a lot of money and miss out on amazing opportunities, though, Aquarius, so try to stick with decisions once you make them.

When the full moon appears in your sign in the middle of August, you're ready to embrace your weirdness. Um, we mean your uniqueness! Look for those deals that everyone else has ignored – that's where the real gems are, Aquarius. You see things in people and opportunities that no one else sees, which gives you a huge advantage over your competition (you're great at finding those thrift store hauls, flipping houses, and spotting real vintage couture among costume junk). Just be you and the money will follow!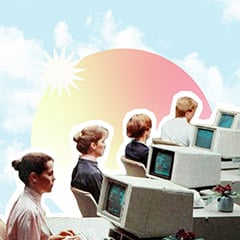 Personalized Career Horoscope