Taurus Money & Career Horoscope
With Saturn and Pluto in earthy Capricorn all year, you have a firm foundation that only a fellow earth sign can fully appreciate. You have plenty of energy and an inventive outlook to create or show you opportunities that others would miss.

The year 2018 opens with a sun-Venus conjunction in responsible Capricorn. Everything you have to say this year will be well-received and work in your favor.

The first half of 2018 may be the busiest, especially April and June, but that doesn't necessarily mean instant results. Be patient and be content to persist in your line of work or financial structure.

Cash flow may steadily, if slowly, increase through summer and autumn. When Jupiter enters big-thinking Sagittarius in November, you could experience a burst of good luck that leads to even better income and career satisfaction.

All year long, network and negotiate with the best and don't settle for anything less.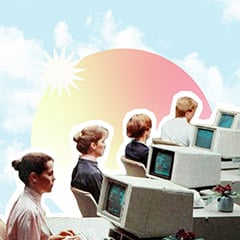 Personalized Career Horoscope