Your Weekly Horoscope: Time to Kick-Start Creativity and Begin Fabulous New Romances!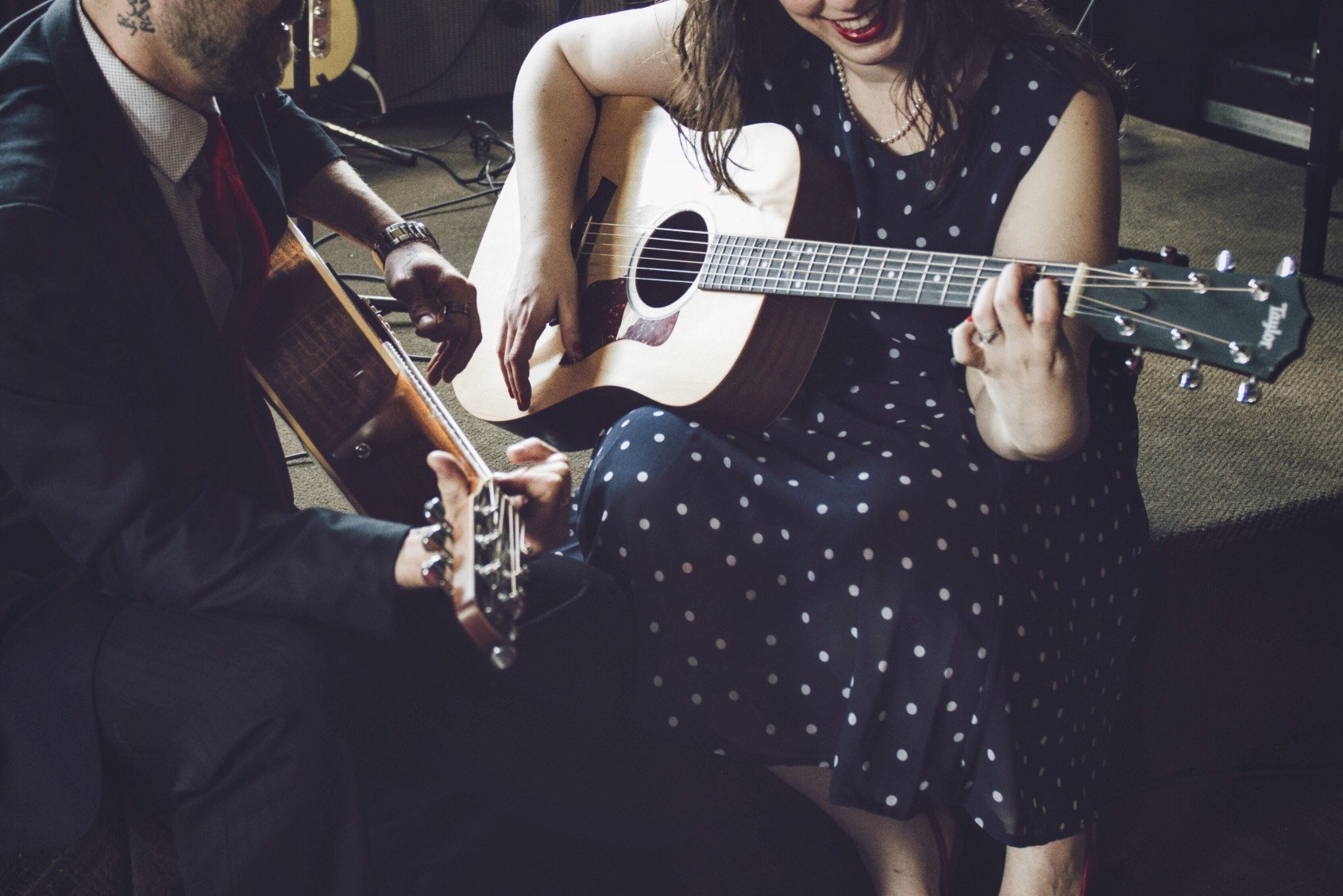 August 6 – August 12, 2018
The week ahead looks fairly busy in the astrological sense. First, delightful Venus moves into Libra, where she is very much at home. This harmonious influence can help soothe relationships and make negotiating much easier.
Electric Uranus in Taurus enters its retrograde phase on Tuesday, and will remain so until January 2019. This phase might encourage an exploration of ways of trading and bartering without necessarily exchanging any money. Sweet Venus and dynamic Mars form a potent but positive angle that same day, which could see the return of a relationship that you thought was over. The coming weeks could be very interesting in this respect.
Get an in-depth look at what career you'll thrive in AND your strengths and weaknesses.
Lovely Venus forms a harsh angle with sobering Saturn on Thursday, however, which suggests that someone may seem more aloof than usual. Don't take it personally. Things could improve over the weekend. Finally, there is a solar eclipse in Leo on Saturday, which could kick-start creativity or mark the beginning of a fabulous romance.
Astrology Events
Venus Enters Libra — 8/6
Uranus Retrograde in Taurus — 8/7
New Moon in Leo/Partial Solar Eclipse — 8/11
Mars Retrograde Enters Capricorn — 8/12
Aries Weekly Horoscope
Gear up for a successful week because there's a major powerful focus on your sector of creativity and romance — it's a great time to showcase your skills! And with a powerful solar eclipse in this zone building during the week and occurring over the weekend, someone with some influence may notice! Additionally, lovely Venus is moving into your sector of relating, so your love life could improve, with your partner perhaps showing greater sweetness and understanding. Yay! However, with both chatty Mercury and dynamic Mars retrograde at this time, patience may be needed because things may not happen as quickly as you'd like. Read your entire Aries weekly horoscope.   
Taurus Weekly Horoscope
With luscious Venus, your personal planet, moves into Libra and your wellness zone on Monday, it's time to find some balance in your life, Taurus! Electric Uranus in your sign enters its retrograde phase on Tuesday, and will remain so until January 2019, so you might feel more daring and others might find it surprising. It could be a great time to get out of a rut and explore new opportunities. Romance could be in the air, especially at work or with a friend. Word to the wise: wait until Mars turns direct later in August before you get too serious, however. Read your entire Taurus weekly horoscope.
Gemini Weekly Horoscope
With the sun and chatty Mercury angling toward jovial Jupiter this week, you might find you have extra opinions and you're excellent at articulating them. However, be careful not to overpromise. You also have delightful Venus moving into your leisure sector, and her presence might make you both extra romantic and extra creative. It's a good time to indulge in your favorite hobbies and spending time with your favorite people. A very positive aspects midweek could inspire you to revisit a place that holds memories — and it might find you pleasantly reenergized. On Friday, you might feel pressure for things to get done; making sure that happens could free up your weekend. Speaking of the weekend, the solar eclipse in your communication sector could bring an exciting offer or some news your way. Read your entire Gemini weekly horoscope.
Cancer Weekly Horoscope
You may be offered a way to earn extra income or discover it yourself with this week's focus on your personal financial sector. Be smart about it and you might see your financial situation on an upward swing. With delectable Venus moving into your home and family sector on Monday, it's a brilliant time to entertain. It's a great time to work on your home space, too. However, if you want bigger domestic projects, it might be best to hold off on borrowing money/spending a ton of money until Mars in your zone of shared assets turns direct at the end of August. Until then, do your research and find the most inexpensive ways to create your perfect pad!  Find out more by reading your entire Cancer weekly horoscope.  
Leo Weekly Horoscope
The solar eclipse is in your sign over the weekend, so you might feel tensions increasing over the week. It's a good time for change, and for taking bold steps.
There are other planetary shifts, too; sultry Venus moves into your communication zone, making it easier to negotiate deals and resolve any differences. Electric Uranus, your partnership planet, turns retrograde in your career zone on Tuesday, and remains so until January 2019, which could heighten a desire to be your own boss. However, try not to be too impulsive; slow and steady wins the race! Read your entire Leo weekly horoscope.
Virgo Weekly Horoscope
With lovely Venus entering your money zone, you might feel the urge to splurge. She'll be there all month — so it'll be a longer period of treating yourself. At the same time, with the celestial body Chiron in your zone of shared assets, you could become aware of deep-seated emotions that may be blocking the financial flow. As sweet Venus opposes this point this week, you could be inspired to get to the heart of such issues and create greater abundance for yourself. And with the solar eclipse in your spiritual sector over the weekend, it's your time to shine and make it happen. Read your entire Virgo weekly horoscope.
Libra Weekly Horoscope
Delightful Venus, your guide planet, moves into your sign on Monday, meaning it's a great time to relax and take care of yourself and others. Hey, maybe even new clothes or a new haircut will be a good move — essentially anything that brings you closer to your true self. Feelings could build as a solar eclipse develops in your social sector. This eclipse occurs over the weekend, and because you may feel more emotional than usual, you may be tempted to make decisions on impulse. Taking it slow and allowing yourself time to process those emotions first is never a bad idea. Read your entire Libra weekly horoscope.
Scorpio Weekly Horoscope
With all the action in your career sector, you might be wise to look out for new opportunities. And with the solar eclipse developing in this zone over the coming week and taking place on Saturday, you might have a decision to make. Perhaps you'll be offered a new position? Just take time to think things through. WIth innovative Uranus turns retrograde in your relationship sector (and remaining so until January 2019), you might find others being less reliable and demanding more. Perhaps this could be your opportunity to become more independent as well? Related: Try not to promise more than you can deliver. Read your entire Scorpio weekly horoscope.
Sagittarius Weekly Horoscope
The solar eclipse in your travel sector encourages you to take a bold step forward — if you're making travel plans, you might go farther than expected. Just take note: While this eclipse occurs over the weekend, you could feel its influence much sooner. Also, romance might be in store as sultry Venus moves into your social sector, and as the sweet planet aligns with feisty Mars in your communication zone midweek, you might find yourself in touch with a former friend or even old flame. Ooh la la!  Read your entire Sagittarius weekly horoscope.
Capricorn Weekly Horoscope
Desirable Venus moves into your career sector on Monday, so you might find yourself especially charming at work. You could earn the reputation as a peacemaker and great negotiator. In the coming days you'll feel more emotional leading up to this weekend's solar eclipse. This eclipse, which occurs in your sector of shared finances, deep soul bonds, and business affairs, could encourage a bold new beginning. If you're ready for change, now could be a great time. Just remember to read the fine print first! Read your entire Capricorn weekly horoscope.
Aquarius Weekly Horoscope
With electric Uranus, your guide planet, turning retrograde this week in your home zone (and remaining so until January 2019), you might feel like your home life is somewhat unstable. However, innovative Uranus is also very much linked to change and releasing yourself from overly limiting situations or influences — so change could be a good thing. Additionally, there's a lot going on in your relationship zone this month, with a solar eclipse in this sector developing this week. If emotions feel more powerful than usual, that might be why. It might be a good time to take a new relationship to the next level — however, if love is entering the picture, it might be best to take your time. Read your entire Aquarius weekly horoscope.  
Pisces Weekly Horoscope
Lively Uranus turns retrograde in your communication zone early this week, and it might bring disruptions to computers and other office equipment. And with chatty Mercury continuing its retrograde in your work and lifestyle zone, this could doubly be the case. Just remember to back up files and make sure your antivirus software is up to date. And with lovely Venus moving into a more intimate sector of your chart, her presence here over coming weeks could enhance your love life, especially in the bedroom. Time to sparkle between the sheets, Pisces! Read your entire Pisces weekly horoscope.  
—By Helen Adams & The Horoscope.com Editorial Staff