Your Weekly Horoscope: So Many Retrogrades, So Little Time!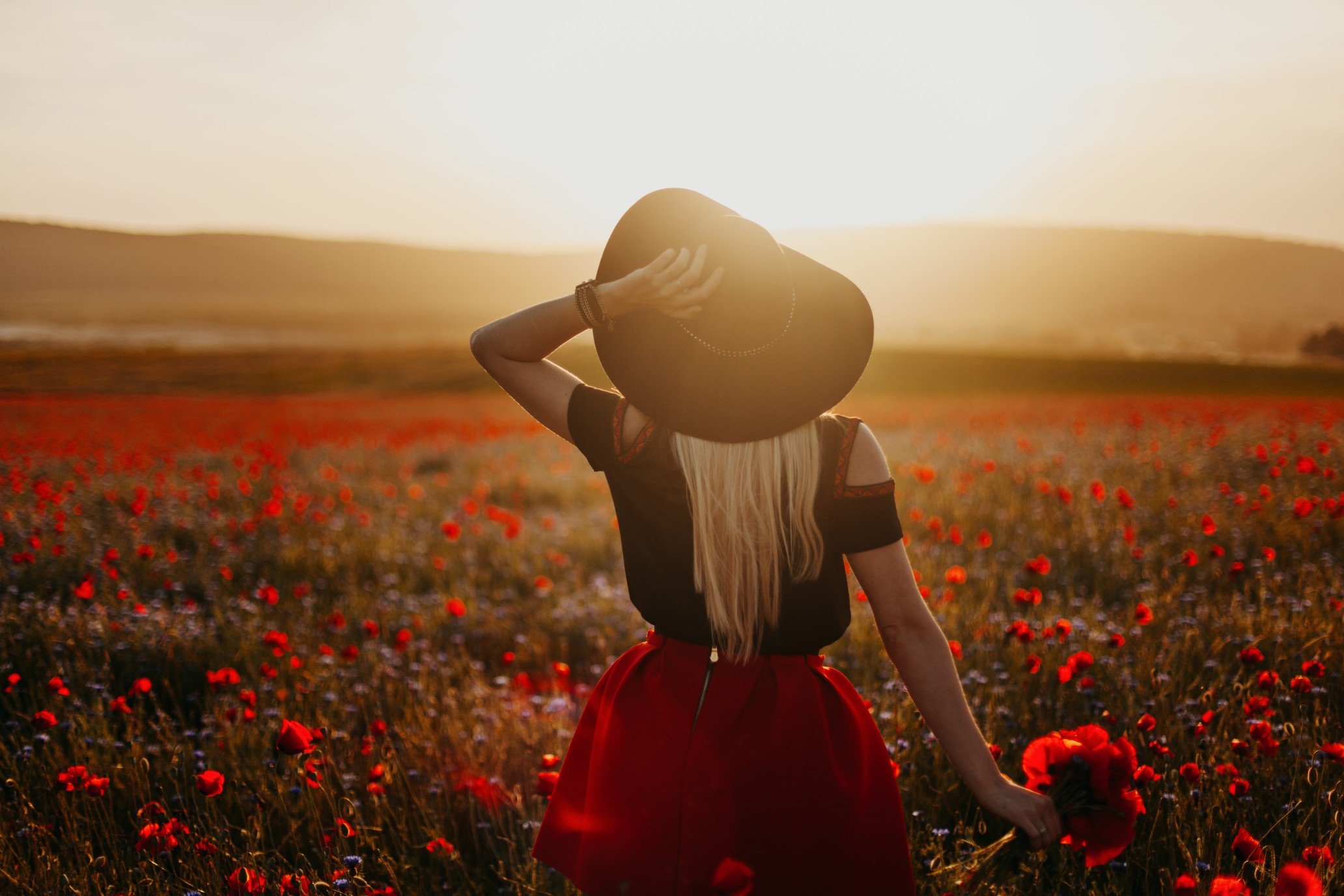 July 30 – August 5, 2018
This week, the sun journeys through charismatic Leo and Mercury continues its retrograde phase in the same sign. Lively Mars is also retrograde until later this month, and this could be the reason why certain plans have so far produced few results.
Get an in-depth look at what career you'll thrive in AND your strengths and weaknesses.
Feisty Mars makes a sharp angle to electric Uranus on August 1, which could coincide with frustration and feelings of limitation. To counteract this, you might want to escape from too much responsibility and routine. Much as you may want to act on impulse, it might be better to first calculate any risk.
The quarter moon in Taurus on Saturday brings a chance to make any last-minute adjustments before finalizing a project or putting the finishing touches on a personal goal. Finally, lovely Venus in Virgo encourages you to spend time with people who have your best interests at heart.
Aries Weekly Horoscope
This is the week to get into that exercise/fitness mindset, as it will help you to feel at ease — which might be necessary since fiery Mars, your ruling planet, is making an awkward angle with energizing Uranus. August 4th's quarter moon could see you weighing the costs of a creative project or romantic outing. If it's not too stressful (or expensive), go for it, but make sure to think it through first. Feisty Mars continues its retrograde phase in your social sector, so it might be helpful to lay low and not to get too involved in group commitments. Read your entire Aries weekly horoscope.   
Taurus Weekly Horoscope
An edgy aspect building this week might encourage you to cut corners to get faster results — although you could be antsy things aren't happening fast enough, it's best to just chill for a minute and think things through. Right now you have access to a potent source of energy that can help you achieve positive results if you know how to ground it. Maybe a little exercise will help to center you? With dynamic Mars continuing in its retrograde phase until later this month, don't give up if the results you were hoping for seem slow in coming. Lovely Venus continues in Virgo and your romance zone, meaning some truly terrific dates with a like-minded individual could be coming your way. Read your entire Taurus weekly horoscope.
Gemini Weekly Horoscope
Electric Uranus is moving through a more secluded sector, so subconscious energies could encourage you to pursue a new path. You might feel the desire to explore, but take your time. There's no rush — centering on calmness can only help. Perhaps gardening or a meandering walk in nature could be just the thing to ground you? Mercury, your guide planet, is in its retrograde phase in your sector of communication, this is the ideal time to declutter your workspace. And the quarter moon on August 4 could inspire you to listen to your instincts regarding an important matter. Read your entire Gemini weekly horoscope.
Cancer Weekly Horoscope
Business or financial matters may have seemed to stall recently, but that's OK. Courageous Mars is still in its retrograde phase, so it's a good time to adjust plans rather than forge ahead. Of course, with Fiery Mars is making a harsh angle to enervating Uranus, it'll be really hard to chill, but it could be the best path for you. Upbeat Jupiter is now moving forward in your romance sector, so an encounter could show special promise. This person could encourage you to pursue your various hobbies and pastimes. Indulge! Find out more by reading your entire Cancer weekly horoscope.  
Leo Weekly Horoscope
Fiery Mars is moving backward through your relationship zone, so it might feel like you're butting heads with a loved one lately. Speaking your truth could be a good idea, even if you think the other person might not want to hear it. Don't worry, this phase ends later this month, but hey, maybe taking the opportunity to ~speak your truth~ is a good thing? Upbeat Mars is angling toward Uranus, so you might feel so frustrated by a current relationship that you decide to break away even if only for a short while.  Finally, as the sun continues in your sign, it can give you the strength and fortitude to make wise choices. Be brave, Leo! Read your entire Leo weekly horoscope.
Virgo Weekly Horoscope
Sultry Venus is continuing her journey through your sign, so you might want to make sure your image matches your identity. Connecting with old friends and making new ones could bring much happiness. With feisty Mars in your lifestyle zone making an awkward angle to restless Uranus in your sector of travel and far horizons, you could have some trouble handling your regular business. You might want to head for the hills, but even if you can't, take some time to let off steam — a hike or any sort of vigorous exercise can help. Read your entire Leo weekly horoscope.
Libra Weekly Horoscope
With fiery Mars, your relationship planet, moving backward through your romance zone, you might find a budding relationship takes a pause. That's OK — use this time to work on yourself. Because potent Mars aspects electric Uranus in a more emotional sector of your chart, you could find it hard to not get overly invested in another person — hopefully you can just let it sit for a few days, when things won't seem so urgent. Lovely Venus, your guide planet, is in a more secluded sector, so it might be wise to let go of the past before you try to pursue a new relationship. Read your entire Libra weekly horoscope.
Scorpio Weekly Horoscope
Feisty Mars, your co-ruler, links to disruptive Uranus this week, which could mean you could find yourself increasingly frustrated by another person. Since fiery Mars will be retrograde in your home zone for some weeks yet, you may find you want to repress your emotions and keep them to yourself. However, those emotions do need an outlet, so you might consider tackling any household chores that require major energy. Finally, delightful Venus in your social sector means social events sparkle, and there might be a chance for romance with a special someone. Read your entire Scorpio weekly horoscope.
Sagittarius Weekly Horoscope
Your hard work is starting to pay off and you're seeing results. You might find you're confident about the future, and for good reason. Mars is retrograde in your sector of talk and thought until August 27, meaning you might have some communication issues with any projects involving writing, research, or talking to key people possibly slowing down. Try to hold back from pushing things to fit with your face — success can be yours when all the pieces have fallen into place. Read your entire Sagittarius weekly horoscope.
Capricorn Weekly Horoscope
Both sobering Saturn and powerful Pluto are journeying through your sign, so you might find yourself feeling extra intense. However, because restless Uranus is in your leisure sector, cosmic forces could focus your attention on hobbies or sports that you may enjoy. It could be wise to embrace them. Feisty Mars forms a difficult angle with disruptive Uranus and you might feel the urge to splurge — if you can refrain, you might save yourself some major money. However, don't totally skip out on treating yourself, just find a more financially savvy way to do it! And with jovial Jupiter in your social sector, friends could be a positive source of support. Read your entire Capricorn weekly horoscope.
Aquarius Weekly Horoscope
With persevering Mars continuing its retrograde phase in your sign, you might find yourself digging deep to figure out exactly what you want in life. With feisty Mars making an edgy angle to electric Uranus in your home zone, the days ahead could leave you feeling frustrated by your lack of progress. Mars turns direct later in the month, but until then, let go of the things that no longer serve you. The quarter moon in your home zone on Saturday could encourage you to network concerning family projects or commitments — feedback could be crucial. Read your entire Aquarius weekly horoscope.  
Pisces Weekly Horoscope
You might feel restless due to Mars in your spiritual sector. It's stirring up emotions, and you might feel out of balance if you don't work your way through them. Vigorous exercise could help you get through bad moods, and help you to feel centered and peaceful. Even a short walk in nature will help. The presence of lovely Venus in your sector of relating suggests that others may be very supportive — meaning it could be a great time for a get together. Read your entire Pisces weekly horoscope.  
—By Helen Adams & The Horoscope.com Editorial Staff
Photo: @dashapats via Twenty20