Your Weekly Horoscope: It's Time for Self-Care, Self-Love, and Self-Actualization!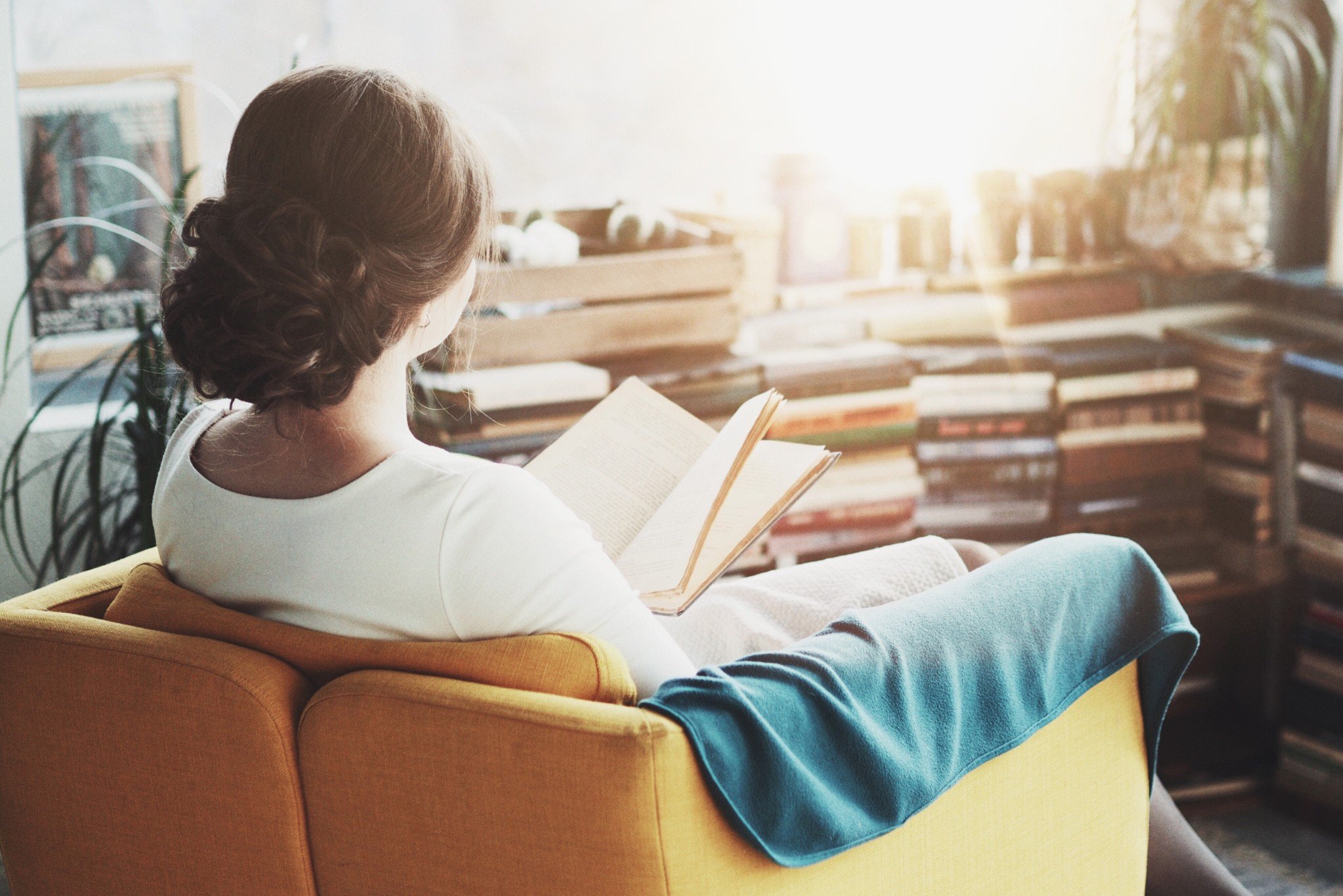 June 18-24, 2018
This is shaping up to be a busy week, astrology-wise. With ethereal Neptune entering its retrograde phase on Monday, you could have insights over the coming weeks and months that lead to a breakthrough if you're willing to act on them.
Then chatty Mercury makes harmonious links to upbeat Jupiter on Tuesday and elusive Neptune on Wednesday. An offer might come your way, but make sure that it's solid before committing to anything.
Get an in-depth look at what career you'll thrive in AND your strengths and weaknesses.
On Thursday, the sun moves into Cancer for a four-week stay, encouraging you to pay attention to your feelings and indulge in some self-care. Lovely Venus opposes feisty Mars on that same day, so there might be an attraction to someone who's unobtainable, at least for the time being. The weekend could bring a war of words, so tread very carefully if you want to stay in someone's good books.
Astrology Dates to Remember:
Neptune Retrograde in Pisces — 6/18   
Sun enters Cancer — 6/21  
Summer Solstice — 6/21   
Aries
Weekly Horoscope
The week is off to a fun start when upbeat Mercury angles toward jovial Jupiter. And with lovely Venus opposing Mars and chatty Mercury linking to fervent Pluto, there should be plenty of options for discussing, conducting business, and making new and lucrative connections. Mars in your social sector could encourages you to be a social butterfly. It's not all fun and games, though, watch out for some tension surrounding certain issues, especially over this week when sensitive feelings may cause upset. Read your entire Aries weekly horoscope.
Taurus
Weekly Horoscope
This is a week for you to indulge in trusting your intuition — your friends and family will thank you. Keep your eyes peeled for a brand-new idea or direction that inspires you could boost your mood. Don't be afraid to try something different — and keep your eyes peeled for interesting opportunities. On Thursday, lovely Venus opposes Mars, and you might find yourself attracted to a boss or other figure of authority — take it easy, tiger,  and don't lay all on the table! Read your entire Taurus weekly horoscope.
Gemini
Weekly Horoscope
With lovely Venus in your communication zone, you're gonna want to get out and try something different. Gather friends, and don't be afraid to travel in new circles! As far as career and goals are concerned, ethereal Neptune turns retrograde on Monday, which could bring one or two realizations your way. Be prepared. The sun's move into Cancer and your money zone on Thursday is a good time to think about how you can make your money work for you! Read your entire Gemini weekly horoscope.
Cancer
Weekly Horoscope
Neptune turns retrograde at the start of the week, and that means you might have some pretty major realizations, including that you've been misled by certain beliefs. Don't squander that knowledge! But don't worry, this isn't just a week of ~important life lessons~. On a more positive note, lively Mercury aligns with jovial Jupiter on Tuesday, rewarding creative and romantic opportunities are headed your way. Oh, and exciting news: When the sun moves into your sign on Thursday, you'll truly be in your element. The coming four weeks are your opportunity to explore projects that you've avoided for too long. It's Cancer time! Find out more by reading your entire Cancer weekly horoscope.
Well, you're ready to be the star of the show, aren't you?! Well, to be fair, when are you not? But this week finds you in an especially outgoing and happy mood. Not only that,  a relationship may grow stronger if you can communicate with total honesty. You can do it! At work, try to be chill so you don't rock the boat; especially with you know who! Over the weekend, take time to kick back and relax, and look for clarity when it comes to a certain relationship issue. Read your entire Leo weekly horoscope.
Virgo
Weekly Horoscope
Expressive Mercury, your guide planet, is in  harmonious alignment with upbeat Jupiter in your sector of communication, so this week looks like it'll be a winner. Look for new opportunities to work with someone supportive, and the rewards will be real. On Thursday, the sun moves into your social zone for a four-week stay, and it's a great opportunity to take stock and consider where you want to invest your energy, friend-wise. Is everyone worth your time? Are there new people you want to reach out to? Make it happen. Take it easy this weekend, when even the most constructive criticism could rub you the wrong way. Read your entire Virgo weekly horoscope.
Libra
Weekly Horoscope
Early in the week, look for a chance to make a little money or seize a golden opportunity. But with lively Mercury also aligning with ethereal Neptune in your work zone, it might be a good idea to investigate everything more deeply before you commit. That said, with a little work, this could be *very* good for you. When the sun moves into Cancer and the topmost sector of your chart on Thursday, it's a great chance for you to prove yourself and showcase your best skills. Also on Thursday, luscious Venus opposes feisty Mars in your leisure zone, which could hint at a powerful attraction — don't act on it too hastily, but also don't ignore it! Good luck, Libra! Read your entire Libra weekly horoscope.
Scorpio
Weekly Horoscope
If an opportunity to hop on a plane or hitch a ride somewhere new presents itself this week, be open to it. You deserve a break! With lively Mercury aligning with ethereal Neptune in your sector of romance and creativity, it's possible that getting away from it all could result in a romantic encounter. Ooh la la! With the sun moving into Cancer on Thursday, the coming four weeks could inspire you to move out of your comfort zone and explore new options. Will you learn a new skill? Maybe! Oh, and just take it easy this weekend. Read your entire Scorpio weekly horoscope.
Listen to yourself this week, Sag. It's what the cosmos are encouraging. Be on the look out for new opportunities, especially early in the week. Neptune is involved in the mix, so you could feel drawn to take time out for reflection and meditation, which is a great idea. On Thursday, the sun's move into Cancer and a more sensitive zone of your chart could put you in touch with some serious ~emotions~ over the coming weeks. Take this time to be in your feelings and it'll all pay off. Read your entire Sagittarius weekly horoscope.
Major insights await when ethereal Neptune turns retrograde in your sector of communication on Monday. If you get a glimmer of understanding about what's going on, this is the time to do something about it. And act now! Lively Mars continues its journey through your financial zone, this can be a good time to take stock of your skills and abilities. The sun's move into your relationship zone on Thursday can be an asset in helping you negotiate and network. This weekend, listen to advice. It'll help. Read your entire Capricorn weekly horoscope.
Aquarius
Weekly Horoscope
Keep your eyes peeled for amazing work opportunities early in the week when chatty Mercury's link with positive Jupiter on Tuesday could bring good news on the job. Luscious Venus in your relationship sector is moving to oppose feisty Mars in your sign on Thursday, and a potentially romantic encounter could have quite an impact on you — a big one. It might dominate your every fiber and you might not be able to resist it! Also on Thursday, the sun's move into Cancer could inspire you to take a closer look at your habits and routines and see if you can make any positive changes to any of them. No need to try anything major; even a small change could make a big difference. Read your entire Aquarius weekly horoscope.
Pisces
Weekly Horoscope
On Monday, ethereal Neptune turns retrograde in your sign and will remain so for some months, which honestly can be a good thing. Here's why: Neptune retrograde can bring powerful realizations and insights to key situations, and these could lead to a breakthrough. Be patient: It probably won't happen right away, but the doesn't mean it's not coming. New people (and maybe romance!) could come into your life via a very beautiful set of aspects involving chatty Mercury, upbeat Jupiter, and ethereal Neptune on Tuesday and Wednesday. On Thursday, the sun moves into your leisure sector so indulge in some fun and relaxing pastimes. Oh, and over the weekend, a friend might seem to be critical, but try not to take it personally. Be chill, Pisces! Read your entire Pisces weekly horoscope.
—By Helen Adams & The Horoscope.com Editorial Staff
Photo: @sophie.nva via Twenty20