Your Weekly Horoscope: Are You Ready To Begin a New Adventure? It's Go Time!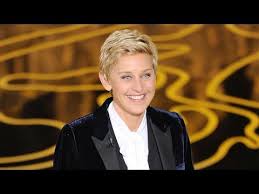 October 8 – October 14, 2018
The week commences with a new moon in Libra on Monday ushering in the possibility of a new beginning. Make a start now and you can begin to build momentum quickly. 
Lively Mercury moves into Scorpio on Tuesday, suggesting that words have power, and conversations could be intense. 
How will your love life change over the next 12 months? Find out now!
When chatty Mercury opposes electric Uranus midweek, it would help to expect the unexpected. There could be news or events that disrupt plans. Opportunities could arise out of the blue, too. On the same day, lovely retrograde Venus angles toward Mars, hinting at a conflict of interests. The same could be true on Thursday, when the sun squares Pluto, making it difficult to reach an agreement.
Finally, expressive Mercury makes a harmonious tie to sobering Saturn on Friday, which could be helpful for maintaining focus and doing work that's detailed or requires perseverance.
Aries Weekly Horoscope
The new moon in your relationship zone could mean a change in your coupling up status—a new union or even an end. It can also mean a change of pace on a partnership, friendship, or even with a business partner. There's also a strong focus on your sector of finance and business—so keep your mind on your money and your money on your mind. Friday is a good day to start new tasks. Read your entire Aries weekly horoscope.
Taurus Weekly Horoscope
Monday is the day to start new habits or knock off bad ones. Relationships take focus this week and there are lots of opportunities to get what you want out of romantic partnerships, friendships, and business alliances. Be open, be honest, and welcome transformations. Friday is a good day for progress—especially when it comes to business, planning, or organizing a trip. Bon voyage, Taurus! Read your entire Taurus weekly horoscope.
Gemini Weekly Horoscope
Start something new on Monday's new moon—it could lead you on the journey of a lifetime! You might also want to look into your love life and deepening a romantic partnership. That said, try not to be too judgmental when it comes to your significant other or romantic interest. A powerful focus on your lifestyle sector might inspire you to make some lasting changes; there might be some resistance at first, but push through. Read your entire Gemini weekly horoscope.
Cancer Weekly Horoscope
Monday's new moon is an ideal time to kick-start a new project—start then and feel the momentum push you along. Romance and pleasure are front and center for you right now, so you're gonna keep busy, Cancer! Potentially random heads-up: It's not a great time to buy or sell with diplomatic Venus in her retrograde phase, so instead focus on fixing up your place rather than putting it on the market. Find out more by reading your entire Cancer weekly horoscope.
Leo Weekly Horoscope
Monday is a good time to get started on something major or cement a deal. This is also the time to make new connections, and this lunar phase can help you do just that. You'll also be focused on your home, but with sociable Venus in retrograde it's best to double check your list of invitees to make sure nobody feels left off the list. And if you want to clean your house? Welp, Friday is the day. Get out the broom, Leo! Read your entire Leo weekly horoscope.
Virgo Weekly Horoscope
Wanna create a budget or get your finances in order? Monday's new moon could give you the push you need! In fact, this whole week could keep you busy with administrative tasks, interactions, networking, and social media. Now is also a time to make some *fabulous* connections, but make sure to be careful with your words, as it could be a sensitive time for others. Read your entire Virgo weekly horoscope.
Libra Weekly Horoscope
Ready to get a project started? Well, Monday's new moon is the ideal time to kickstart something exciting! Plant those seeds and let them blossom into all sorts of good things–business opportunities, happier relationships, or even a healthier you. Begin today! Also, there's a powerful emphasis on your sector of finance and values, which means it's a good time to get your finances in order. Make it happen, Libra! Read your entire Libra weekly horoscope.
Scorpio Weekly Horoscope
Looking to get into meditation or mindfulness? with Monday's new moon in your spiritual zone, it's an ideal time to get proactive on this tip. Keep an eye out for exciting activity in your personal life and relationships, and lovely Venus in your sign hints that you might need to work on money or relationship issues to clear up unfinished business. Still, push through, and you'll be OK. Need to get business done? Schedule it for Friday. Read your entire Scorpio weekly horoscope.
Sagittarius Weekly Horoscope
Monday's new moon brings the perfect time to add some activities to your social calendar. Interested in meeting more like-minded people, now is the time! It could also be a good time to talk about your feelings, so you might want to open up to a trusted friend. With Venus in her retrograde phase, it's a good time to come to terms with a relationship that might be draining you. Read your entire Sagittarius weekly horoscope.
Capricorn Weekly Horoscope
The sun is in your sector of goals and ambition, so you might be thrown into the spotlight this week. You're social life is off-the-charts busy right now, and it's a good time to prioritize which relationships are worth your time and which aren't. Time to make some big decisions, Cap. Read your entire Capricorn weekly horoscope.
Aquarius Weekly Horoscope
With Monday's new moon in your sector of travel and adventure, you might consider starting something new or evening planning or taking a trip. Your career and personal ambitions are off-the-charts busy, and getting busier by the day—try to take it somewhat easy while diplomatic Venus is retrograde in this zone. Her reverse movement also means it might be time to resolve a relationship issue, once and for all.! Read your entire Aquarius weekly horoscope.
Pisces Weekly Horoscope
Been putting off starting something new? Well, Monday's new moon could be the kick-start you need. Letting go of the things you no longer need might be exactly what you need right now. There's also a push to explore new places and ideas right now, so be prepared for a few surprises, too. Big week, Pisces! Go get 'em. Read your entire Pisces weekly horoscope. — By Helen Adams & The Horoscope.com Editorial Staff
Photo: @awoymatt via Twenty20