Weekly Horoscope: October 4-10, 2021
Bienvenue to the first full week of October! Break out your most frightening décor and get on top of your costume shopping! 'Tis (almost) the season of tricks and treats. But fear not; Wednesday gives us the new moon in Libra, sweetening an otherwise spooky time. Though the new moon is mid-week, it offers the perfect opportunity to engage in a little TLC and a bit of manifestation (new moons are the best time to bring in the new).
Additionally, Libra's ruling planet of love, Venus, slides out of mysterious Scorpio into wandering Sagittarius on Thursday. This transit may fire up your sense of adventure and push you to consider activities (or potential boos) outside of your norm.
Even better, the retrograde planet count drops to a still-stressful five on Sunday as Saturn (planet of limitations) in Aquarius returns to its direct motion. Admittedly, Saturn isn't the easiest planet, but things are a little more orderly when it's direct.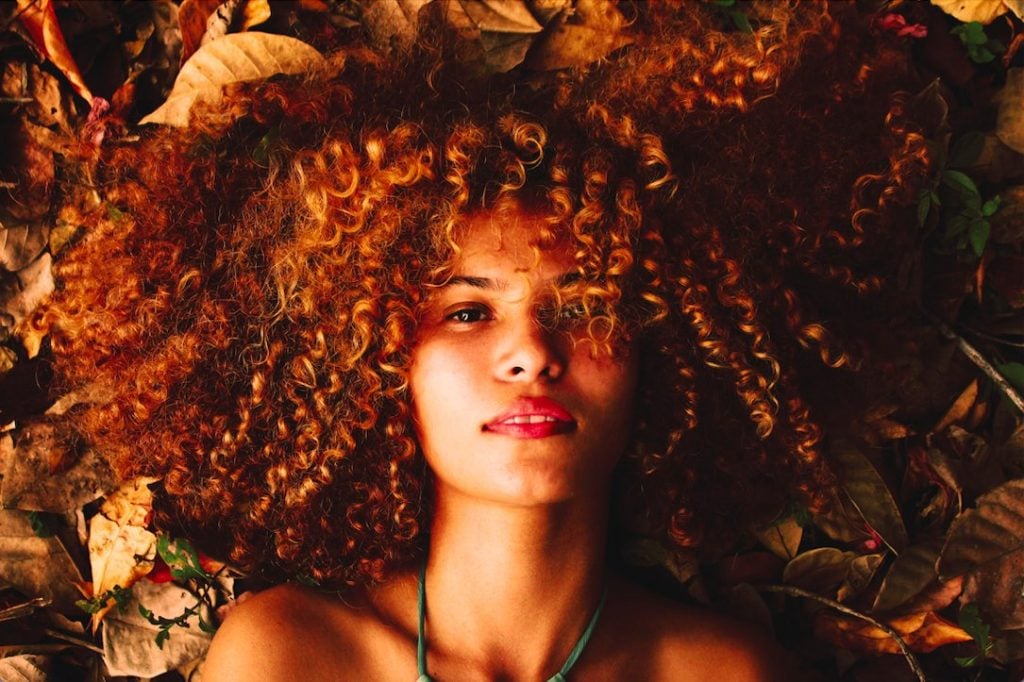 Your Zodiac Sign's Weekly Horoscope
Aries
Looking for love, Aries? Wednesday's new moon in Libra and the sun are illuminating your sector of one-on-one relationships. Furthermore, with Venus transiting into your philosophy and long-distance zone, you may be feeling a little more open-minded. Overall, it's a good week to manifest new love or work partnerships if you've been more professionally minded. However, don't forget that Mercury is still retrograde in that same sector, so be careful as you negotiate your deals. Speak softly and put away that big stick.
Read your full Aries weekly horoscope.
Taurus
There's no better time than the present to start building new habits, Taurus. Wednesday's sweet new moon in Libra lands in your sector of daily routines and health, urging you to look after yourself a little better. There's nobody more important than your body. With your ruling planet, Venus, leaping into Sagittarius and your intimacy zone on Thursday, feeling comfortable in your own skin will be crucial over the next few weeks. 
Read your full Taurus weekly horoscope.
Gemini
Wednesday's new moon in Libra is bringing new ideas your way, Gemini. Luna will linger in your creativity and pleasure zone for a good part of the week, so be sure to begin that art project. Beyond your creative pursuits, take some time to enjoy yourself this week—perhaps with bae? After all, Venus rolls into your romance zone on Thursday. Love is definitely in the air for you over these next few weeks.
Read your full Gemini weekly horoscope.
Cancer
Your family sector has been active over the last few weeks, Cancer. For better or worse, the new moon with be joining the sun and Mercury retrograde in that very zone, once more shining a light on your home base. The moon in Libra is a soft position, so domestic chaos is unlikely. As Libra is a Venus-ruled time, this may be a good moment to consider a bit of aesthetic home improvement. Go ahead and buy that rug you've had on your wishlist for the last month. 
Read your full Cancer weekly horoscope.
Leo
It's looking like a lovely week for you, Leo. The new moon in Libra is sweetening up your sector of communication and thought processes. You may be feeling like quite the silver tongue this week. To make things even sweeter, Venus' shift into Sagittarius places her in your creativity and pleasure sector, therefore getting those creative juices flowing. If there's any creative or intellectual pursuit that you've been contemplating, this is the time to dive in.
Read your full Leo weekly horoscope.
Virgo
It's time to balance the books, Virgo. Wednesday's new moon in Libra lands in your finance zone, and you're being called to get serious about saving. Treating yourself is all well and good, but your checking account is crying. Additionally, with Venus moving into Sagittarius and your home sector, a greater focus on domestic matters may be in the cards for the next few weeks. Maybe it's time for a few more nights in than out.
Read your full Virgo weekly horoscopes.
Libra
I don't think you ever need an additional reason to primp and preen yourself, Libra. But if you were looking for one, the new moon goes into your sign and appearance sector on Wednesday, and this is a lovely time to switch things up appearance-wise. However, do keep in mind that Mercury remains in retrograde. So, a few tweaks might be okay, but I'd stay away from a complete overhaul. The last thing you want is an awful haircut.
Read your full Libra weekly horoscope.
Scorpio
With the intense emotions bubbling up this week, you'll be right at home, Scorpio. The Libra new moon jaunts right into your intimacy zone on Wednesday, pushing more than a little deep introspection. If you've been suppressing any emotions, they're coming back up to say, "hello." On a lighter note, Venus in Sagittarius will be floating in your finance and value zone over the next few weeks, so beware of overspending!
Read your full Scorpio weekly horoscope.
Sagittarius
Feeling like going out this week, Sagittarius? The Libra new moon has landed in your network and friendship zone. With the sun and Mercury already there, I'm sure you've been quite the social butterfly over the last few weeks, but this might be the perfect time to try out some new social events. With Venus transiting into your sign on Thursday, you're sure to dazzle if you do so. Take advantage of Venus' placement over the next few weeks!
Read your full Sagittarius weekly horoscope.
Capricorn
All eyes are on you, Capricorn—well, career-wise anyway. It's probably been quite a ride, especially with Mercury retrograde sitting in your career zone. Fortunately, the Libra new moon is dropping in on Wednesday to lighten things up. What are your professional goals for the next few months? Use this new moon for contemplation and manifestation. Perhaps contemplation might be doubly ideal with Venus sliding into your solitary sector on Thursday. You don't need to always be in action. 
Read your full Capricorn weekly horoscope.
Aquarius
Saturn in your sign goes direct this Sunday, Aquarius. Are you feeling a little more able to breathe? Now, Saturn in your zone of self isn't the most pleasant, but a direct Saturn is preferable to a retrograde one. On a more positive note, the bulk of your week is sure to be expansive, with the new moon floating into your philosophy sector on Wednesday and Venus transiting into Sagittarius and your network sector on Thursday. You're definitely in for an intellectual upgrade. 
Read your full Aquarius weekly horoscope.
Pisces
Wednesday's new moon in Libra wanders into your intimacy and rebirth sector, setting a somewhat rocky tone for the week. But you've more than capable of handling some intense emotions—aren't you, Pisces? Venus' transit into Sagittarius and your sector of career on Thursday maintains these intense vibes. You'll be putting in work over the next few weeks, so give yourself a preemptive pat on the back. Your efforts won't be in vain.
Read your full Pisces weekly horoscope.
Photos courtesy of Tati Munive and Melvin Buezo on Pexels.