Weekly Horoscope: July 11–17, 2022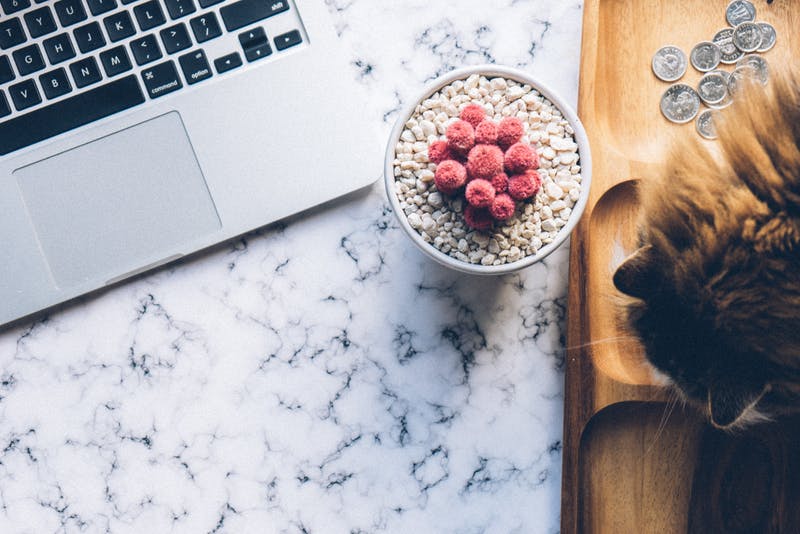 While it's natural to want to keep the party going as the summer heats up, this logical lunar partnership calls on you to use some emotional maturity when balancing work and play. According to gravity, what goes up must come down. You experience this on a cosmic level this week, starting with Monday's sensible (emotion-ruling) moon–Saturn (time manager extraordinaire) sextile. There's actually room for both on your schedule if you prioritize correctly.
On Tuesday, the seriously driven Capricorn moon trines "just do it" Mars (the planet of action), and this lunar energy won't let you relax before you've crossed everything off your extensive to-do list. Luckily, Wednesday's tactful trine between (love goddess) Venus and stable Saturn evens you out emotionally and helps you enlist others to assist you with your most tedious tasks. Teamwork makes the dream work—or at least it saves you from having to do it all yourself.
The moon turns full in Capricorn on Thursday, urging you to let go of outdated, useless ways of doing things. Letting go of ideas and formulating new plans and ideas helps you end the week with an optimistic, yet serious, future-focused vibe. And a (self-awareness producing) sun-Mercury (the planet ruling thought processes) conjunction in homebody Cancer helps you wind down and relax at home with friends or family on Saturday, allowing you to recharge and get ready for another busy week ahead.
Your Zodiac Sign's Weekly Horoscope
Aries
You've been enjoying the long summer days by going to parties, hanging out with friends, taking time off work, etc. But this week's serious planetary energy brings the nonstop good times to a halt while your responsible side takes over. Although you might protest this major cosmic shift at first, you'll ultimately accept it for what it is. While you love to stay active and on the go. Even a fire sign like you sometimes needs a little break from the chaos. And this week provides that nice little break you didn't even know you needed, Aries.
Read your full Aries weekly horoscope.
Taurus
You get good opportunities to highlight your responsible side this week, Taurus, which is where you really shine. With Saturn moving through rule-breaker Aquarius, you'll also get a chance to think outside the box and come up with some creative solutions to your problems, but overall, this week has "stay on track" energy. Spending time with close friends and family will be your number one priority over the weekend, but don't feel like you have to foot the bill for everything. If you want to do something that they can't afford, find something more budget-friendly that everyone can join in.

Read your full Taurus weekly horoscope. 
Gemini
There are lots of responsible planetary influences to help you focus on what's really important this week, Gemini. Your tendency to get distracted is still there but focusing on one small task until it's complete helps boost your self-esteem to the point that you'll want to accomplish more and more. And, before you know it, you'll have worked through most of your to-do list with plenty of time to spare for fun. Thursday's full moon could bring an unexpected cash reward or inheritance your way, but don't waste it on anything trivial. Receiving a large amount of money could change everything.
Read your full Gemini weekly horoscope.
Cancer
You actually don't mind stepping back from the festivities to take care of your responsibilities, especially when it comes to family. If you've been neglecting any of your obligations, you probably feel pretty bad about it. But keep your head up, Cancer, because this week is all about catching up and getting redemption. Use the early-week moon-Saturn trine to identify your biggest goals and get to work meeting them. If you need any kind of assistance over the weekend, your squad is there for you. You have a tough time asking for help sometimes, but don't hesitate to request it now if you really need it. More people have your back than you know.
Read your full Cancer weekly horoscope.
Leo
You're the life of the party most of the time, but even you realize that the fun can't last forever. Use this week's constructive energy to prioritize your goals and realign your personal power to get it moving in a more productive direction. With the sun in your subconscious zone, your dreams, fantasies and visions all work in your favor. Use any quiet moments you have to yourself for meditation and other types of spiritual self-reflection. The answers you need to obtain success are within you, Leo.
Read your full Leo weekly horoscope.
Virgo
You'd be wise to use all of the earthy energy surrounding you as much as possible, Virgo. Even precise, practical signs like you get a little off track sometime—but recognizing your top priorities and resetting your goals is extremely helpful early this week. Later in the week, you'll feel much more focused and optimistic about the future, so take advantage of the full moon vibes in your pleasure-seeking zone on Thursday. Emotional fulfillment comes in many forms, and putting yourself first isn't selfish. Do what you need to do to stay healthy and physically/spiritually connected to what matters most. 
Read your full Virgo weekly horoscopes.
Libra
You strive to keep the balance in your life, but even you can admit that things might have gotten a little out of control lately. But no worries, Libra, because this week provides you with the exact type of planetary energy to help you get that desired equilibrium back. Early in the week, it will take a lot of willpower to say no to some very tempting invitations, but—once you get past that—it's clear sailing. Use the full-moon energy in your house of emotional security on Thursday to get things squared away at home. If you've been too busy to keep up with friends or family lately, they miss you. Make an effort to reconnect. 
Read your full Libra weekly horoscope.
Scorpio
You've been having a good time lately, Scorpio, but what have you really gotten out of it? As the sun moves through your expansive ninth house this week, you get philosophical, as you start to wonder what it all means. If your life has started to feel somewhat empty or meaningless lately, this week provides the motivation to dive deeply into where you're headed. And the full moon in your third house on Thursday further underscores your restlessness. But as you wander in search of life's higher meaning, remember that soul searching isn't just about the destination; it's also about the journey.
Read your full Scorpio weekly horoscope.
Sagittarius
Even if you've vowed that nothing can slow you down, you're ready to take a little break this week. Too much of (insert activity here) can be excessive even for an adventurous spirit like yourself, Sagittarius. This week's calm, responsible energy is a breath of fresh air. Take special note during the full moon in your house of emotional attachments to materialistic things on Thursday: Few things are more important to you now than financial stability. Working overtime or in another city/country might keep you from family temporarily, but it will give you the long-term comfort you can't afford to pass up.
Read your full Sagittarius weekly horoscope.
Capricorn
You're literally in your element with the practical energy that's surrounding you this week, Capricorn. Your authenticity and enthusiasm are refreshing and will open many doors. It's not that you don't like having a good time, but someone has to be the responsible one—and nine times out of 10, it's you. Maintaining an emotional balance is your biggest challenge this week, but, if you keep your eyes on the prize, you should succeed no matter what. Capitalize on the full moon in your power zone on Thursday to really take control and set some goals.
Read your full Capricorn weekly horoscope.
Aquarius
It's hard for you to remove yourself from the hot social scene, but if you know what's good for you (and you do), you'll cancel some dates and activities to focus on what's going on in that head of yours this week. The full moon on Thursday is in your house of the dreamy loner, which helps you veg out and fantasize about all the magical things you could (or should) be doing. You're not wrong if it seems like you have a strange attraction to suffering now. But, Aquarius, your main goal during this hazy lunation should be to use your active imagination as a tool for change instead of sadness.
Read your full Aquarius weekly horoscope.
Pisces
Don't worry—you can still maintain your playful mood while getting things done this week, Pisces. While the party has to end for some people who can't do things in moderation, you can stay whimsical and charming without going too far over the top while the sun passes through your house. Even if your bestie doesn't help you clean out your closet or make dinner for the fam, it's nice to have their company while you tend to some of your more tedious chores during this lunation. And Thursday's full moon in your friendship zone ensures you have some help while you plod away at the un-fun things on your agenda.
Read your full Pisces weekly horoscope.
Image Courtesy of Pexels.