Your Weekly Horoscope: Time to Turn Dreams into Realities!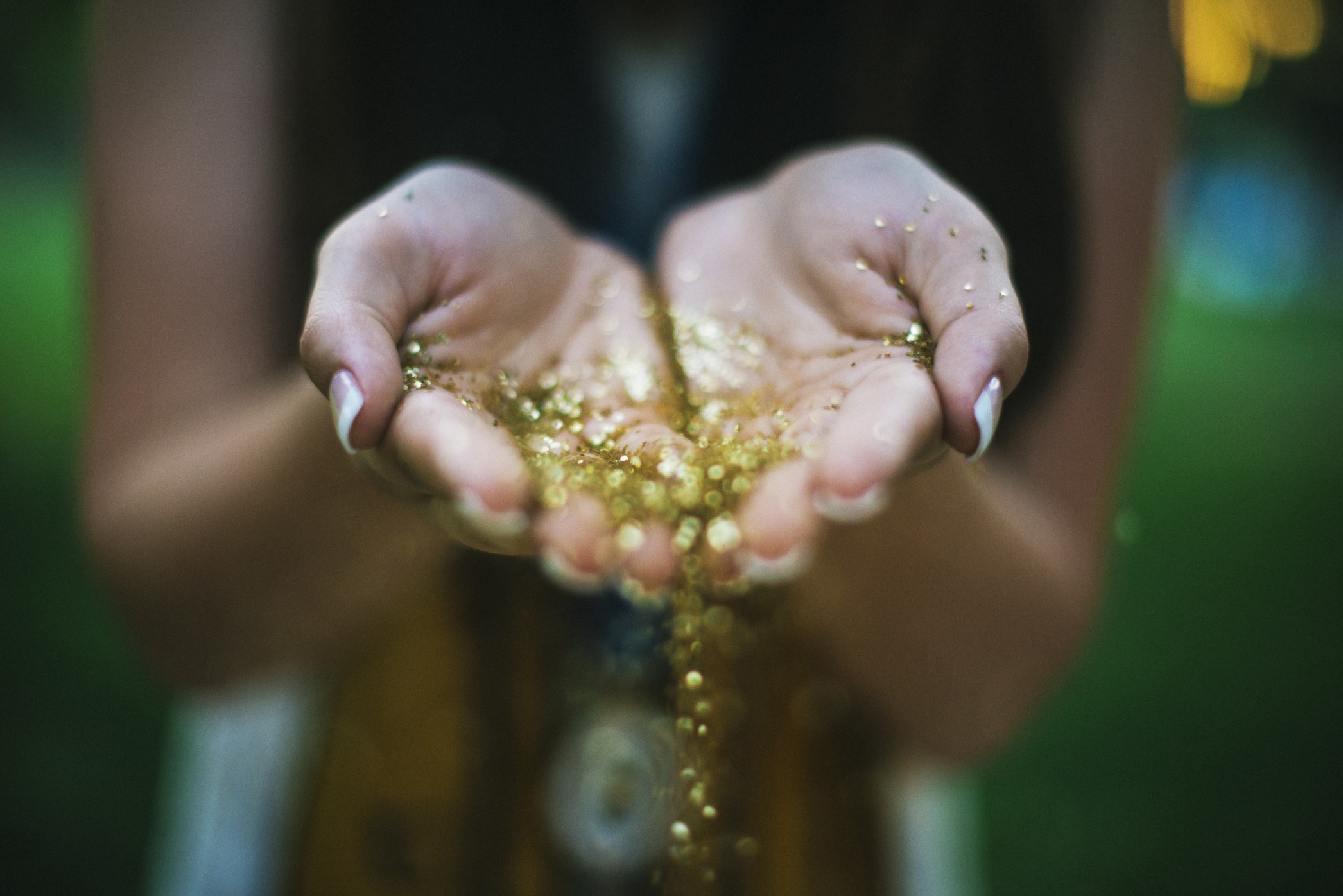 January 29 – February 3, 2019
On Tuesday, the sun links with thoughtful Mercury in Aquarius, which can encourage innovative solutions to key issues. Minds may be sharp, incisive, and open to new ideas and concepts.
How will your love life change over the next 12 months? Find out now.
The main aspect this week is sobering Saturn's positive tie to nebulous Neptune, which peaks on Thursday. This connects the world of dreams with the material world and can help turn ideas into reality.
There is also a very intense tie between feisty Mars and potent Pluto that comes to a head on Friday. Take care with this because people could get carried away by emotions.
Get your sign's 2019 Premium Horoscope now!
Saturday brings a more detached outlook as sweet Venus aligns with innovative Uranus, which could coincide with a fascinating encounter or upbeat social event. Then, as Venus enters Capricorn the next day, it could be a case of who you know rather than what you know. You might prefer to socialize with people who have influence.
Frustration could set in at the start of the week as dynamic Mars in Aries faces off with sobering Saturn in Capricorn. This edgy angle can seem to block progress and leave people feeling irritated at the slow pace of events. Going with the flow may be the best way to deal with this.
Aries Weekly Horoscope

You're a social butterfly this week, Aries! You're interested in joining a group or club and it might make quite a difference in your life. Thursday's tie between sober Saturn and nebulous Neptune could see you having second thoughts about a goal and whether it's appropriate — is this a path that still holds your interest? Time to decide. Also, you might be itching to get into a fight with an authority figure on Friday. Resist the urge, and find another way to make your voice heard. Read your entire Aries weekly horoscope.
Taurus Weekly Horoscope
You could be in the spotlight and feeling very generous with sharing all that you have to offer this week! Don't hold back — be the star that you are! You also might have some long-held beliefs challenged by a friend or social group — are you ready for change? The seeds might be planted. Friday brings some intense ~feelings~ and you might feel frustrated or angry. Use these emotions to spur change for the better. Read your entire Taurus weekly horoscope.
Gemini Weekly Horoscope
You'll be feeling the need to explore this week, Gemini! Travel? A class? A workshop? The sun's merger with talkative Mercury, your guide planet, has you raring to go! A subtle alignment between cautious Saturn in your sector of transformation and nebulous Neptune in your sector of ambition might help you let go of some long-held hard feelings. It's your chance to do something about them and potentially move forward. You might be feeling major emotions later in the week — try to avoid drama with friends and talk things through, calmly. Oh, and it looks like your weekend is gonna be a BLAST. Read your entire Gemini weekly horoscope.
Cancer Weekly Horoscope
Mars continues to power through your sector of goals and career, and it also angles toward potent Pluto in your relationship zone, which means you feel some conflict this week. Facing the other person directly could be a mistake — try and wait it out until everyone's a little calmer and you're sure of what you want to say and do. A tie between cautious Saturn and ethereal Neptune in your sector of far horizons that could bring about a change in a partner or someone else you're close to — they might be ready to change (or at least challenge!) some of their longest-held beliefs. Find out more by reading your entire Cancer weekly horoscope.
Leo Weekly Horoscope
You're ready to enjoy life for a little, Leo! You want to travel, explore, and build new and exciting relationships that will sustain you. A tie between prudent Saturn and dreamy Neptune in your sector of transformation says it might be a good time to let go of strict routines and start to go with the flow a bit more. You could have some intense feelings around a work issue — you might feel ready to fight the person you feel is holding you back, but if you wait it out, it looks like things could chill in a week or so. Read your entire Leo weekly horoscope.
Virgo Weekly Horoscope
You're in search of a change this week, Virgo! Don't try to control it too much and after the week has passed, what you need to do may come to light. Also be on the lookout for someone with a vivid imagination and creative ideas who can help you get unstuck. And with a lively aspect in your lifestyle sector, you could be eager to research your options regarding health and wellness issues. What's the best way to take care of your mind, body, and soul? Read your entire Virgo weekly horoscope.
Libra Weekly Horoscope
A new love interest might be in your future — someone you could talk to for hours and falling hard. However, there might be another person who you are falling out with. Steer clear of them, and push for better things for yourself. It's also a good time to strengthen your boundaries and say no when you need to. Remember to look out for yourself first, and prioritize yourself. It's a powerful thing to do and very good for you right now. Read your entire Libra weekly horoscope.
Scorpio Weekly Horoscope
You might not be seeing eye to eye to with another and it might cause some dramatic clashes. However, if you give it a few days, it might be easier to talk it out. A tie between cautious Saturn and ethereal Neptune could be a call to not be so stubborn. Are you holding onto something that no longer works, just because you think you ought to? If so, it might be a good time to relax and let go. Read your entire Scorpio weekly horoscope.
Keep your ears peeled for an illuminating conversation, Sagittarius! It might even give you the info you need to solve a major problem. Talk it out with others if you need more help. You might be feeling some annoyance and frustration with another person — it could be related to money and feel like they're raining on your parade. Give it time, and things might work out in your favor. Careful about household expenses and make sure they're things you actually need. Read your entire Sagittarius weekly horoscope.
A great idea could bring you some extra cash to spend on fun things! On the family front, try not to be too pushy or domineering if you don't agree with someone's plans. Standing back might be just the thing that works. You might also be touched by a magical encounter this week — especially one with someone who could get you to go with the flow. You could even enjoy it! Sweet Venus moves into your sign over the weekend, the the desire to reach out and socialize could increase. Read your entire Capricorn weekly horoscope.
Aquarius Weekly Horoscope
A merger between the sun and Mercury ignites your curiosity and interest in the world around you early in the week. Fun! It's a great time to connect with like-minded people! You also might have some self-discovery this week that could surprise you. Maybe you'll want to launch an idea or product and come up against a side of yourself that sabotages your best efforts. If so, working with a friend, therapist, or coach could help. Read your entire Aquarius weekly horoscope.
Pisces Weekly Horoscope
Connect with a friend through something playful this week — even if it feels like you're not on the same page. Maybe even go dancing!? You might need to draw a line with someone else who exhibits manipulative behavior. You might want to steer clear of that person if you don't want to get into it. And with the move of lovely Venus into your social sector over the weekend could bring even more wonderful friendship connections. Read your entire Pisces weekly horoscope. — By Helen Adams & The Horoscope.com Editorial Staff
Photo: @brittneyborowski via Twenty20