Weekly Horoscope: August 28 to September 3, 2023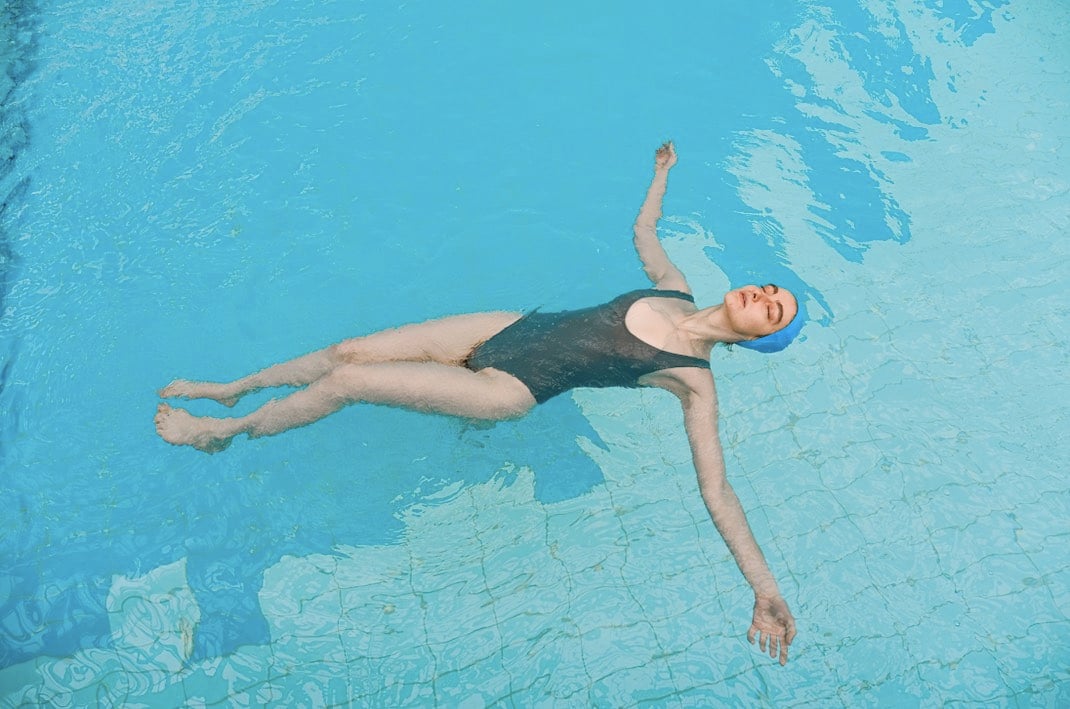 Are you ready to finally shake those toxic behaviors and relationships holding you back? Because on Monday, Uranus (the pushy planet of rebellion) moves into a five-month retro cycle while paired with logical Taurus that helps you ditch the destructiveness. Once you realize that dysfunction isn't giving any longer, you'll be free to be your true authentic self and finally reach a level of success that you deserve.
A full moon (our emotive mama) in romantic Pisces appears on Wednesday and helps us wrap up a month of worrying about and over-analyzing everything. Aren't you tired from lugging around all that emotional baggage? This lunation helps you ditch the anxious thoughts and look to the future (especially re: your love life) with starry-eyed optimism.
And if that wasn't enough to put you in a better mood, beautiful Venus (cosmic love goddess extraordinaire) finally leaves her uncomfortable retrograde cycle while still paired with charming Leo on Sunday, giving you back your confidence and sending you into next week glowing with self-esteem and confidence. It's like you woke up and finally remembered who you are. And you're amazing!
Your Zodiac Sign's Weekly Horoscope
Aries
You're usually so busy, Aries, that you don't always notice when things aren't quite right. So, even though this week is giving helpful, hopeful vibes, you might not get what all the hype is about. So, while the extra cosmic boost you get might not mean as much to you as it does to other signs, giving the universe a little shout out earns you some good karma points.
Read your full Aries weekly horoscope.
Taurus
It's about time all your hard work paid off — isn't it? You've been a very patient person lately, and the rewards that are headed your way this week speak for themselves. You're a really great example of what happens to people when they stick to their plan and get the job done, Taurus. Congratulations! Now go celebrate like only a bougie Bull can.
Read your full Taurus weekly horoscope.
Gemini
Other signs might be nervous about shedding their insecurities and exposing themselves to the world, but you honestly can't wait to break free from the things that have been holding you back! You don't really feel an ounce of hesitancy as you get ready to take the next step of your journey. What's it like to feel so free, Gemini? Everyone wants to know!
Read your full Gemini weekly horoscope.
Cancer 
Let this week's cathartic cosmic forces release you from your emotional trauma. You've been holding on to some of the bad stuff for way too long, Cancer, and the weight of your frustration, sadness and disappointment has been crushing. You deserve a happier life and once you really and truly believe that, you'll be free to move on and give  the amazing existence that's waiting for you a big ole bear hug.
Read your full Cancer weekly horoscope.
Leo
Enjoy being the life of the party, Leo! The universe lifts you so high this week that you probably won't want to ever come down. While you're up there, you not only get a different perspective of what's been going on in your life, but you also come up with some lofty ideas about how to make positive changes. It's definitely good to be you. Enjoy that royalty status!
Read your full Leo weekly horoscope.
Virgo
You get the best of both worlds this week, Virgo, so don't waste your opportunities. Your sense of logic is firmly intact, giving you a patient, balanced perspective that helps you wait to make your move until the time is right. But there's also a sense of whimsy and magic in the air that can't be ignored. Guess getting your way no matter what you do is just a #Virgothang.
Read your full Virgo weekly horoscopes.
Libra
Lucky you, Libra. You're able to juggle the delicate balance of cosmic forces this week like the open-minded pro that you are, which really helps your long-term prospects. Yes, there are things you could be worrying about now, but your ability to stay calm while keeping a big picture mentality is what sets you apart from the rest. It's easy to see why people come to you with all their problems.
Read your full Libra weekly horoscope.
Scorpio
A lot of people are running around hoping that everything will be okay, but you're one of the real ones who truly believes that it will be. What's the use in getting all worked up about something that may or may not happen? There are some magical things in the works, and your karmic vision helps you see things that others can't. Be the light that others need you to be right now, Scorpio. Yes, you're that bitch!
Read your full Scorpio weekly horoscope.
Sagittarius
Your fiery nature helps you vibe with all the explosive things that are happening this week, Sagittarius. Your ability to see life as a huge adventure ensures that you don't miss out on anything the universe is offering right now. Whether the outcome of being spontaneous and jumping right in is good or bad remains to be seen, but at least you don't — and probably never will — have FOMO.
Read your full Sagittarius weekly horoscope.
Capricorn
You always find a way to move forward no matter what, and now that the universe is helping clear your path of those pesky obstacles, the sky's the limit. Like seriously, Capricorn, if you don't absolutely crush it this week, something must really be wrong. Your future looks bright, and if you're having a hard time seeing that, you might need to invest in some designer sunnies to help with the glare!
Read your full Capricorn weekly horoscope.
Aquarius
Okay, so hear us out, Aquarius. What if we told you that you might have to lose a little bit of that freedom you crave this week, but in exchange you gain infinite knowledge and a breathtaking new perspective?! It's a good trade, no? We get that you like to do your own thing probably more than any other sign out there, but this opportunity to shed some bad habits and get rid of some toxic traits is too good to pass up. Trust us. By this time next week, you'll be so happy you let go of your stubbornness and did the damn thing.
Read your full Aquarius weekly horoscope.
Pisces
Oh no, Pisces! It looks like most of the excuses you've been using to stay put are gone this week, leaving you free to get out on that highway and hit the gas. Yikes! We get that you're scared and filled with self-doubt, but what if once you get going, the trip is thrilling and stunning and wondrous? There's really nothing to be afraid of. Pack some snacks, update your Maps app and hit the road. Your next big adventure is closer than you think.
Read your full Pisces weekly horoscope.
Photo Courtesy of Anna Shvets on Pexels.