Valentine's Day Horoscope According to Your Zodiac Sign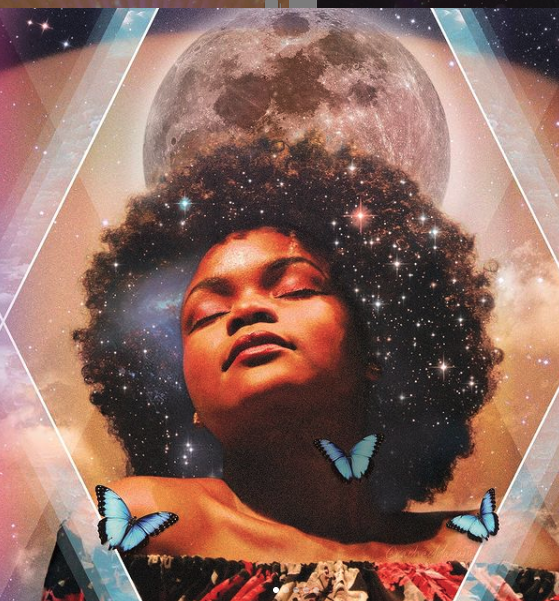 Love isn't just in the air, it's in the stars—and your Valentine's Day horoscope is here to help you prepare and make the most of this romantic day! This year, Mercury, the planet that rules our mind and communication, syncs harmoniously with Jupiter, the planet of luck, abundance, and growth, on V-Day. Translation? Luck is on our side should we choose to speak our mind. Our inner thoughts that we've been holding onto? Time to be bold and speak from the heart. The moon, which monitors the emotional temper of the day, will be in fiery Aries, ensuring that we're brave enough to go after what we want and who we want.
Your Valentine's Day Horoscope
Aries
You're no stranger to bulldozing toward your desires, and February 14 is no different for you. Lean into your magnetism and listen to your courageous heart. You'll be rewarded. Bonus points if you reveal a more vulnerable side to your romantic interest—intimacy can actually set the mood.
Taurus
This may come as absolutely no surprise, Taurus, but have you considered a more mellow V-Day this year? Imagine: pillows, pint-sized ice cream, Netflix, and possibly your favorite vice of choice? Tempting, but in all seriousness, you could benefit from a little slowing down. Cuddling never fails to win your affection.
Gemini
You're one social butterfly, Gemini, and that's why, this Valentine's Day, you may be more into celebrating the love you share among your friendships groups. Feeling gratitude for those who consistently show up for you is a wonderful way to reflect on what love really means. Schedule a Zoom cocktail hour with your BFFs.
Cancer
Did someone say leave the house? Cancer, while you're generally more comfortable making a home-cooked meal with your beloved, this Valentine's Day you're eager to explore. There's so much beyond your backyard! If possible, try booking a restaurant and sitting outside on its heated patio. You're in the mood to be seen with your partner (and complimented for how well you two look together).
Leo
Throw on your hiking boots, Leo, you're ready for an adventure. When aren't you really, but this Valentine's Day you're wanting to try something new. This could be exploring a new hiking area, trying new cuisine with your sweetheart, or, if safe and possible, booking an AirBnB in a nearby local town. The road is calling you and yours!
Virgo
Did someone say feelings, Virgo? Your well-kept wall is about to come tumbling down. This February 14 your lesson is in intimacy. Partnerships deepen when you allow others to see all of you—even the parts that aren't always so perfect. Let your partner or crush in on some of your secrets.
Libra
Libra, this Valentine's Day, you've got a one-track mind. If you're single, you're determined to match with someone on a dating app, and if you're coupled up, you're craving attention. This energy is peak romance, and you may feel like your heart is just bursting at the seams. Try writing someone special a love poem.
Scorpio
Sometimes you know what's sexy, Scorpio? Being on the same page. This V-Day you and yours are aligning goals. You may even spend the morning power cleaning, doing a joint work out class, or checking off things on your to-do list. The benefit? A relaxing evening together and understanding how well you function as a team.
Sagittarius
You're more of a free spirit, Sagittarius, but this Valentine's Day you're looking for a little bit more than a one-night stand or another first date. You know what sounds nice? A box of chocolate. A bouquet of roses. You're going a bit old school this V-Day and are eager for affection.
Capricorn
Home is where the heart is, Capricorn. (That's right, not work!) February 14 brings family to the forefront. Your priority is spending time together as a family unit—whether that be with your partner and children or with your family. Gratitude is a powerful thing, and sometimes it's important to really extend that to those who are in our lives every day.
Aquarius
How many cards did you write this year, Aquarius? Your energy is focused on self-expression via the written word! Want a write a poem? You're a wordsmith. Ready to profess your love? Do it in a quirky V-Day card that your cutie can stash away for years to come.
Pisces
You're always leaving this dimension, Pisces, and so sometimes it's nice to have the chance to ground in your body. There's nothing that helps more than a relaxing massage. Bonus: Sensual massages with your love will probably lead a sexier time in the bedroom.