The Best Natural Stress Relievers for Your Sign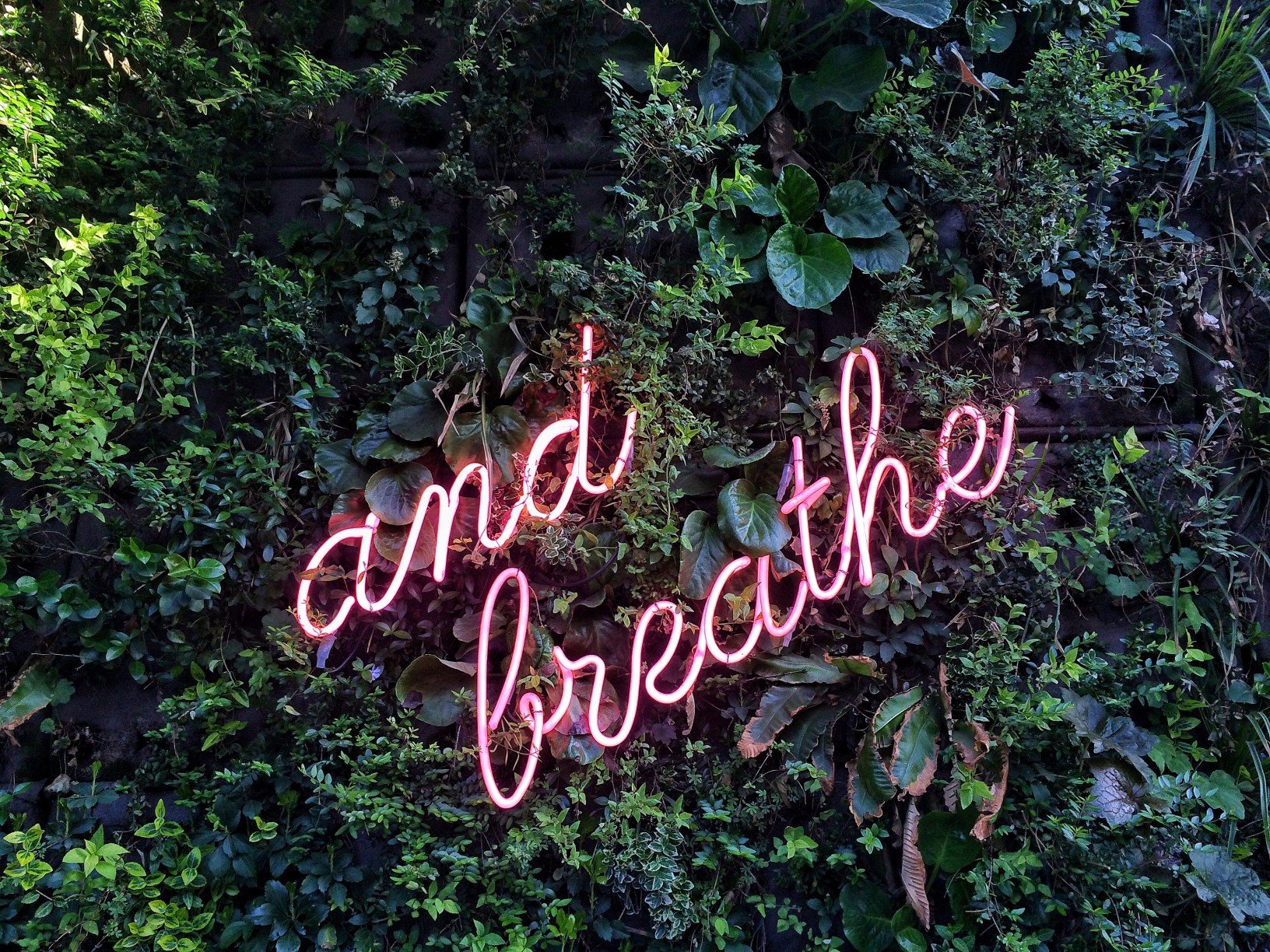 We like to blame Mercury retrograde for all that ails us, but stress is a chronic issue that is far from triggered by one astrological aspect or unique to certain signs. About 8 in 10 Americans say they frequently (44%) or sometimes (35%) encounter stress in their daily lives, according to Gallup research. From navigating job pressures to relationship conflicts and health concerns, most of us are doing our best to get centered at any given time.
Read This Now: 9 Plant-Loving Herbalists to Follow on Instagram 
Sure, knowing that we're coming up on an intense new moon or that Saturn is giving you a hard time as it moves through your sixth house of health can be comforting, empowering information, but designing and following a healthy routine that supports your overall well-being doesn't hurt, either. And that routine could incorporate a variety of intriguing healthy products that exist for the sole purpose of helping us manage stress, feel calm, and support our wellness goals. From juices to supplements to essential oils and stress-busting, immune-supporting coffee, here are natural stress relieving suggestions to suit every sign.  
Aries (March 21–April 19)
Ruled by action-oriented Mars, hitting the gym and going hard is your signature stress-relieving move. At the same time, you know that you'll only get the most out of your fitness routine if you're taking care of your body's nutritional needs. But you don't have the patience to take a million different supplements or eat a specific, prep-heavy diet. For that reason, you might enjoy an all-in-one nutrition-boosting supplement like Athletic Greens Ultimate Daily ($97/one month's supply or $77/monthly subscription). Their green powder formula includes 75 whole food-sourced ingredients, including adaptogens (which help the body manage stress) and antioxidants (which fight inflammation to keep disease at bay), like pea protein, organic wheat grass juice powder, spirulina, chlorella powder, Reishi mushroom powder.
Taurus (April 20-May 20)
As a big-hearted, sentimental earth sign ruled by luxury-loving Venus, almost nothing chills you out more than being pampered in a sensual way. Aromatherapy—which can be incorporated into a massage or used via diffuser when you're lounging around at home—was made for you, Taurus. Check out stress relieving blends like Vitruvi Still Mist ($24 for 1 fl. oz.) meant to ground and uplift, or Love by Luna Lavender + Vanilla MoonShine Gem Elixir ($24, 2 fl. oz.), which is meant to combat life's stressors and nurture skin.
Gemini (May 21-June 20)
Overstimulation is just your way of living life, given that you're an air sign whose ruling planet is information-gathering, always-buzzing messenger Mercury. But it's still imperative that allow yourself downtime to decompress, so you can function at full, social butterfly capacity. Getting yourself into wind down mode can be challenging, so try a stress relieving supplement that supports your ability to chill, like Four Sigmatic Reishi Mushroom Elixir Mix ($38, 20 packets). The mushroom has been shown to support the body's sleep cycles as well as support stress management.
Reveal secrets about your romantic past, present, and future…
Cancer (June 21-July 22)
As a water sign, spending any extra time near or in a bath, pool, or the ocean, if you're lucky enough to live seaside, is your fast-track to R&R. You might adore accessories that take your bathtime to the next level, like this Luxury Bamboo Bathtub Tray Caddy ($34.99), which even offers a spot for a glass of wine. Or consider a comforting alternative to your beloved glass of wine that will have you feeling just as zenned out: Yogi Kava Stress Relief Tea ($3.99, 16 tea bags).
Leo (July 23-August 22)
With the confident sun as your ruler, your cheerful, fun-loving, romantic nature attracts plenty of admirers. But even the brightest stars need self-care, and you prefer if yours makes you feel like a queen or king. For at-home spa time, check out Love by Luna Rose + Cinnamon MoonShine Gem Elixir ($28 for 2 oz.), a crystal-infused body oil that boosts spiritual healing and relaxation with fresh-cut roses while cinnamon sparks inner warmth and sensuality. And for a leveled-up sweet tooth fix, try Moon Juice's Cosmic Cocoa ($30 for 5 oz.), which combines cacao with adaptogens like ashwagandha and reishi (which balance energy and support the immune system) with aphrodisiac shatavari.
Virgo (August 23-September 22)
You're usually beyond well-versed on all things green and healthy, given that you're an earth sign who rules the sixth house and is ruled by information-gathering Mercury. You know full well you need to prioritize your wellness and are often looking to calm and energize at once. For that reason, matcha with its super-green flavor and health-boosting antioxidants, is right up your alley. Two super-charged, adaptogen-packed formulas to try: Four Sigmatic Mushroom Matcha With Lion's Mane ($33 for 20 servings) or Moon Juice's Cosmic Matcha ($40, 4.5 oz.).
Read This Now: Everything You Need to Know About Mercury Retrogrades in 2022
Libra (September 23-October 22)
With Venus as your ruling planet, you're apt to adore and find relief in beauty rituals. You gravitate to products that bolster your wellness and bust stress internally, so that you glow externally. Four Sigmatic's Beauty Bundle ($105) features skincare that fits that description to a tee, as its skincare you can actually eat, including a Mushroom Face Mask & Tonic, Superfood Serum, and Mushroom Golden Latte. You might also love Aveda's aromatherapeutic beauty products, like stress-fix™ Concentrate Stress-Relieving Aroma ($24 for .24 fl. oz.)
Scorpio (October 23-November 21)
As the fixed water sign, you struggle to divert from your tried-and-true routines, but this innate inflexibility can definitely trigger tension. You'll do well to find ways to chill out and let go, even if that just means hanging close to home with loved ones, sipping a relaxing tea like Buddha Teas' Golden Milk ($19.99 per jar), a traditional Ayurvedic turmeric-based blend that supports healthy digestion, promotes calmness, and contains anti-inflammatory properties, or Aveda comforting tea ($30 for 4.9 oz.) with licorice root and peppermint.
Sagittarius (November 22-December 21)
Ruled by joyful, expansive Jupiter, you have a natural ability to bust stress, often by creating your own impromptu adventure or adopting humor in a tense situation. But you may also go to extremes and overdo either partying or work at times, so you'd benefit from ongoing stress management just as much as anyone. That said, a quick easy supplement might suit you best, because you're always on the go. Moon Juice's SuperYou ($49 for 60 capsules) offers up four potent adaptogenic herbs that are said to normalize cortisol levels to reduce stress, while enhancing energy, mood, focus & beauty.
Capricorn (December 22-January 19)
Though you tend to not want to gripe about being stressed, you work so hard—thanks to your ruling planet, taskmaster Saturn—that it's inevitable you're going to be drained on occasion. Your M.O. is to push through, so you're all about throwing back a cup of the darkest, cleanest coffee you can find. Thankfully, you can get your caffeine fix and address stress at the same time with a supplement like Four Sigmatic Adaptogen Coffee ($15 for 10 packets) that combines shade-grown organic coffee with tulsi and ashwagandha.
If you're looking for a meaningful relationship, try eharmony and meet highly compatible singles!
Aquarius (January 20-February 18)
Though you're known to be forward-thinking, thanks to your ruling planet revolutionary Uranus, Aquarius is also the fixed air sign, so you can absolutely get stuck in your ways. Quite the paradox! Given your enjoyment of science and technology, you might like to explore gadgets that can support stress relief, like The Pip ($149), a device that uses biofeedback to help you be more aware of your stress. But if experimentation in the kitchen is in your wheelhouse, consider whipping up your own stress-relieving recipes with Moon Juice's Moon Pantry collection ($115).
Pisces (February 19-March 20)
Ruled by mystical, spiritual Neptune, and as a naturally empathetic water sign, you tend to be in your feelings, which can occasionally be overwhelming and amp up your stress. When you're not leaning on meditation or an artistic pursuit to manage your tension, you might find relief from a high-quality CBD supplement, which can offer anti-inflammatory, antioxidant, anti-convulsant, and antidepressant effects. Charlotte's Web Full-Strength CBD Oil ($39.99-$99.99) comes in Olive Oil and Mint Chocolate flavors. Or consider getting your fix with high-end Grön chocolate bars (which offer 100mg of CBD and 10 servings per bar, $20).
Maressa Brown is a writer, editor, astrologer, and author of Centennial Presents' 2018 Astrology Guide. Her work has appeared on/in various publications such as Cosmopolitan.com, The Washington Post, Parents.com, and Women's Health.
Photo: @marina.vm06 via Twenty20