Planetary Aspects for March 5 to March 12: When Jupiter Goes Retrograde, Everything And Everyone Changes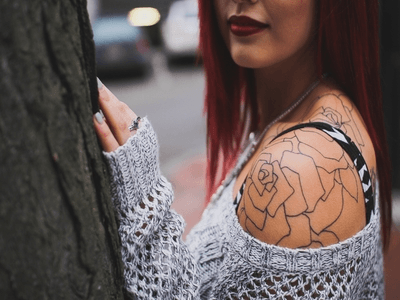 It's a big week, astrologically speaking. It's also a pretty great week to get to know yourself, to become familiar with your quirks and your moods and your talents. Let your freak flag fly this week. Experiment. Speak up. Be bold. All planetary influences push us outside our comfort zone, and Jupiter retrograde helps us get to where we all want to be by helping us remember who we were, back when we may not have known better. It's a good thing, and trust you're exactly where you need to be. Here, the planetary transits for March 5 to March 12 that affect all Zodiac signs. 
Want a sneak peek into 2018? Find out what to expect right now with your 2018 premium horoscope! 
Monday, March 5
Get Things Done
A Scorpio moon plays taskmater today, but that's only because you have a pretty wild weekend coming up. All signs would do well to buckle down and get things done. Today may not be glamorous, but it can be an important and enriching day, especially when it comes to work or anything related to getting ahead. In other words, weekend and play time is over! Act accordingly. In addition, Mercury enters Aries, speeding up communication and helping you just spit out what you've been meaning to say! 
Tuesday, March 6
Feel Pleasure! 
Venus enters Aries, and life is lovely. This is a lovely aspect to enjoy food, life, love. It's time to savor your body, your soul, your meals! Spending on a great dinner is par for the course today, and so is spending all day in the throes of luxury. The more you put in (or give in) to this aspect, the more sensuous and delightful you'll feel. Yum. 
Wednesday, March 7 
Make Happy Hour Plans 
A Sagittarius moon pushes all signs on an adventure. It may not be a big thing, but break up mid-week monotony by trying something new. Go out on a Wednesday night. Go to a new grocery store. Shake up your lunch order! Even open a window and let the fresh air in. Spring is so close, and this moon invites you to embrace change. 
Thursday, March 8
Feel the Shift and Be the Change 
Jupiter goes retrograde, and depending on your sign, it's a time to reflect, change your habits, and forge ahead. This retrograde can be a profoundly positive one, but you need to pay attention and put in the work. You may feel the effects of this retrograde quite quickly, It should be clear to you what you need to work on—take the cues from the Universe and go from there. 
Friday, March 9
Shake Up the Routine
If you normally go out on a Friday night, this could be a good one to stay in—or vice versa. With the upcoming trine between Mars and Uranus, everything is possible, and the Jupiter retrograde is also shaking up our systems—we realize that everything is temporary, and we are far less anchored than we may think we are. Shake things up! Enjoy. Expect the unexpected. It's fun, right? 
Saturday, March 10
Let Your Freak Flag Fly
You are so ready to break out of your box, and an Aquarius moon, coupled with the powerful influence of Mars and Uranus connecting, can help you be braver and bolder than ever before. Don't worry about what other people think. It's okay to experiment. Don't feel so locked down in who you are or who you are not. 
Sunday, March 11
Open Your Heart and Mind! 
As Mars trines Uranus, it's a great time to get our of your comfort zone and think about who you are beyond the box society puts you in. What do you want? What would you want if money and expectations were no object? The more you can clarify who you see yourself becoming, the more you can put this into motion with this planetary aspect. 
Read last week's planetary aspect guide here. 
Read this week's horoscope here! 
Want a sneak peek into 2018? Find out what to expect right now with your 2018 premium horoscope! 
Have a Magical Week With These Articles! 
Before You Buy a Tarot Deck, Read This
How Seeing a Psychic Helped Me Figure Out My Life
Want Big, Bright, Beautiful Love? Here's How to Find It
4 Strategies to Clue Into Your Subconscious