Full Moon in Taurus — Get Ready for the Biggest Turning Point This Year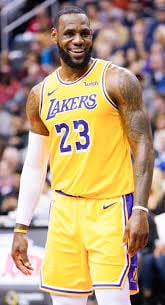 It is time to take your power back.
The full moon in Taurus on October 24, 2018 at 9:45 a.m. PT is a major turning point in the year that will propel you towards your destiny and help you understand what it is you need to do differently (or better) in order to create a life you feel is uniquely yours.
Get personal guidance in love, money and more for the next 12 months.
And while these past few months, you may have experienced many fits and starts trying to re-calibrate your life and relationships towards something you like, this full moon in Taurus will help you get on board with what you need to do in order to create the best experiences for yourself.
It will herald a time of big — and even unexpected — change so that the balance and stability in your life can eventually be restored.
There may be lots of conversations at this full moon about your deepest desires and how you can act on these feelings in order to create a future that feels more liberating and more authentic to you. These conversations will help you clarify what you want and need in order to live your best life and how you need to work with people in order to accomplish your dreams.
Read this now: Channel October's Surprising Full Moon with This On-The-Go Spell
Try to keep your words in check though — there could be a tendency to argue or to act or do things before you have all the information you need. If you can do that, this full moon should help you to finally heal wounds from the past and act on a new or different vision of the future that is better for you.
It is no longer just about working with and adjusting your relationships, like it was at the new moon in Libra. This full moon in Taurus is also about making sure you get your own needs and desires met as well.
You may have to re-negotiate the boundaries between yourself and others, and re-visit some of the events that occurred earlier at the new moon.
You've outgrown a lot of old habits and patterns. But where exactly do you go next? That is up to you to decide! But it might be good to either follow the money you need to make ends meet or free yourself to let more of your unique gifts shine. There is a fine line between what you want in life and what you need. Try your best to discern between the two or come up with solutions that can satisfy both.
What kind of people do you want to surround yourself with? This full moon (in your sign!) could put your face-to-face with that question. Let those into your life who accept you for who you are and will allow you to express yourself freely — and let the others go. But don't forget about your responsibilities in the process. You may still have to work with others to figure out some kind of situation that can suit you both.
Read this now: Your Sign's Sexiest Scent for Fall
It is time for a new job or set of daily routines but there may be something inside you, or from the past, preventing you from doing what you need. Learn to kick the old habits or the emotional drama at this full moon and get on board with the work you have in front of you. You've got too many good opportunities at stake. Don't self-sabotage yourself.
Love is the name of your game — in whatever form it comes in! In order to obtain the love and happiness you want, you may have to make some changes with a romantic partner, discuss some deep or intimate matters and re-adjust your expectations for the future. If you can do that, more joy and pleasure in a way that you can sustain is headed your way.
Your home life or relationships with family members may be thrown into disarray as you make some big changes or have conversations with important people about what you really desire. You may have to sacrifice some career needs or adjust the direction you thought your life was going in, to make space for family or emotional matters. Don't be afraid to make choices so you can get a better handle on your needs and start to build something more solid.
There may be a lot of deep or intense conversations at this full moon about your job or daily routines. Perhaps you are thinking of changing your job to make it something quite different or traveling somewhere more regularly. It is time to settle into and understand what you need to do on the day-to-day to get more excited about life and let the people around you know who you really are and where you really stand.
It is time to focus more on money and your long-term success or stability. But what change do you need to make in your finances or who do you want or need to work with, in order to get there? The answer is simple — the thing you need to do the most is what would ultimately make you feel the happiest. Then, go all in on that, and don't be afraid to let yourself shine.
Read this now: Discover the Best Lipstick For Your Zodiac Sign
Where do you begin and the other people in your life end? The answer is found somewhere inside you and the emotions of the others you may be dealing with. There could be some intense conversations about your feelings, as well as where you live. Let the people go that aren't meant for you and focus on the big picture. You've got a mission to accomplish. It's important you have the people around you who understand that.
You're not usually the silent type but there could be a lot weighing on your heart at this full moon. Don't keep some of your innermost fears and desires inside. Instead, let others in. You may find you have some guardian angels waiting in the wings. Old patterns don't have to keep replaying if you refuse to put them on repeat.
You've got some big goals to bring more money and stability into your life. But perhaps it feels difficult for you to do those things — and be truly happy too. It is time to make a last-ditch effort to ensure your own pleasure as you make some big plans for the future. It doesn't always have to be one or the other but in order for you to get both, you may have to get creative.
You may be re-thinking your career or making some big decisions about your life that are quite different from what you originally intended. That could shake some things up with your home, family or even yourself emotionally as you try to make some major readjustments. Communicate seriously about your own desires so they don't get neglected and make the moves you need to put your life in a better spot.
It is time for travel, energy, and excitement! But it is important to get all the information you need before you embark on some new journey. There could be a lot of conversations at this full moon about what is on your heart and how you can adjust your perspective to let yourself launch into the unknown. Some things from the past may also come up to be addressed and transformed. Don't be afraid to bring what is in the shadows out into the light.
Brittany is a professional astrology and the creator of wondergirlastrology.com
Catch Brittany Binowski on Horoscope.com with her Daily Planetary Overview videos! 
Photo: Amy Shamblen on Unsplash