Ask for Anything: the Aries Full Moon Has Luck Behind It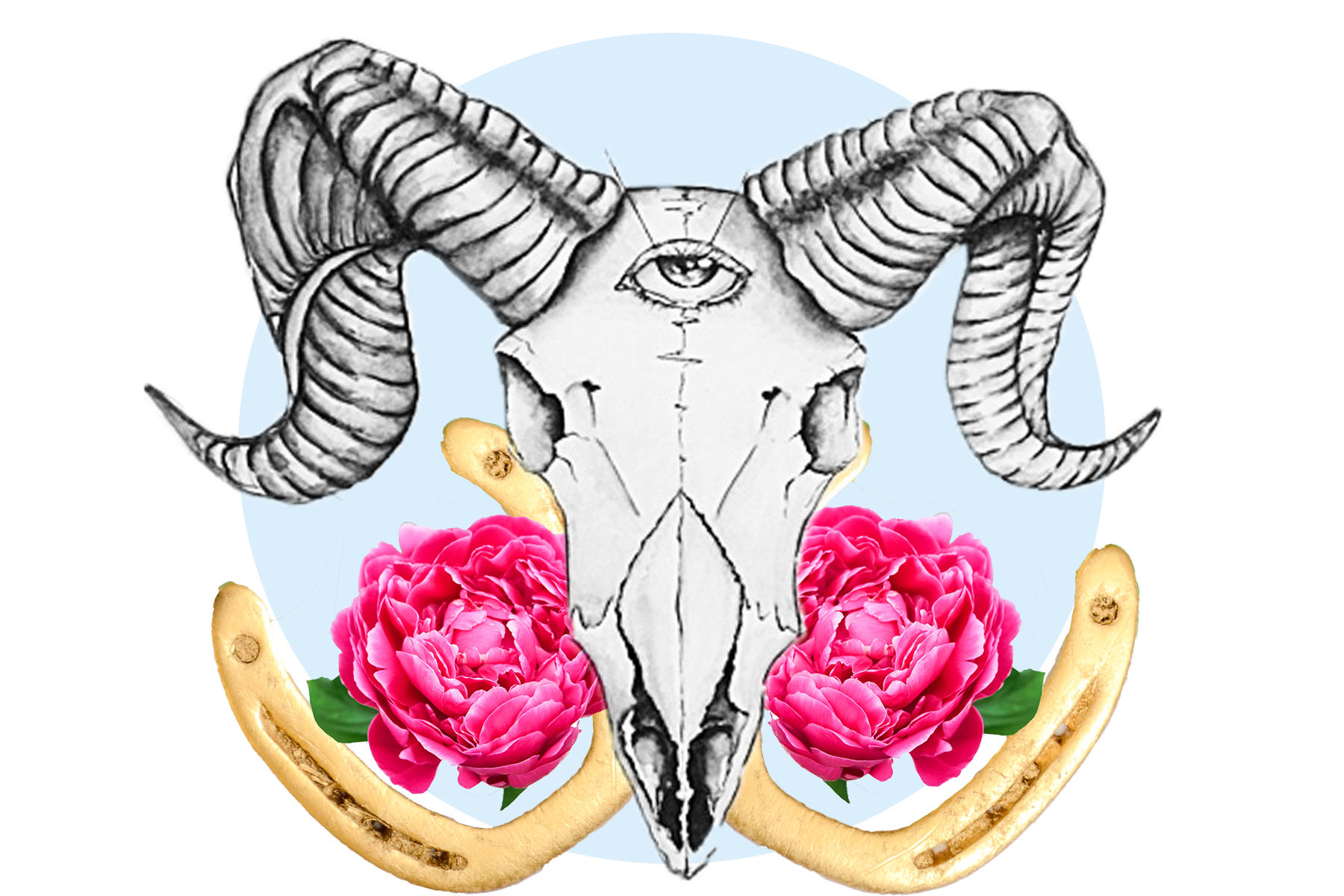 This full moon in Aries, happening on October 13, 2019 at 2:08 pm PT, is about to provide some super transformative energy for us to harness. That's because Pluto (planet of power) and Jupiter (planet of luck) are harmonizing prominently with this moon.
During this moon, Pluto asks, "Is your problem truly unsolvable or have you shied away from facing it?" It stands at the T-square between the sun and moon, creating a pivot point between your talents and your insecurities.
Meanwhile, Jupiter in trine to the full moon also suggests that you may be holding on to a problem because it makes for a good excuse. Armed with Pluto's sword and Jupiter's luck, you can cut away fears and insecurities and free yourself to succeed.
What Energy Will the Aries Full Moon 2019 Bring?
This moon is about letting go of things you're doing that can sabotage your success. With Pluto involved, outside forces will mercilessly push you toward this path, so be prepared. In mythology, Pluto is similar to St. Peter: waiting at the pearly gates, deciding where souls should go. Likewise, you can decide which of your thoughts and actions are useful to you, and which are weighing you down.
But have no fear: a trine consisting of Mercury (planet of communication), Neptune (planet of illusion), and the North Node will bring the support you need. Creative ideas will flow during this time. You'll be connected with the universe and your imagination will overflow with possibilities.
Additionally, Jupiter's trine to the full moon will bring lucky synchronicity for you by taking action outside your comfort zone. If you can do this, despite your fears, you'll find success.
How the Aries Full Moon 2019 Will Affect Your Sign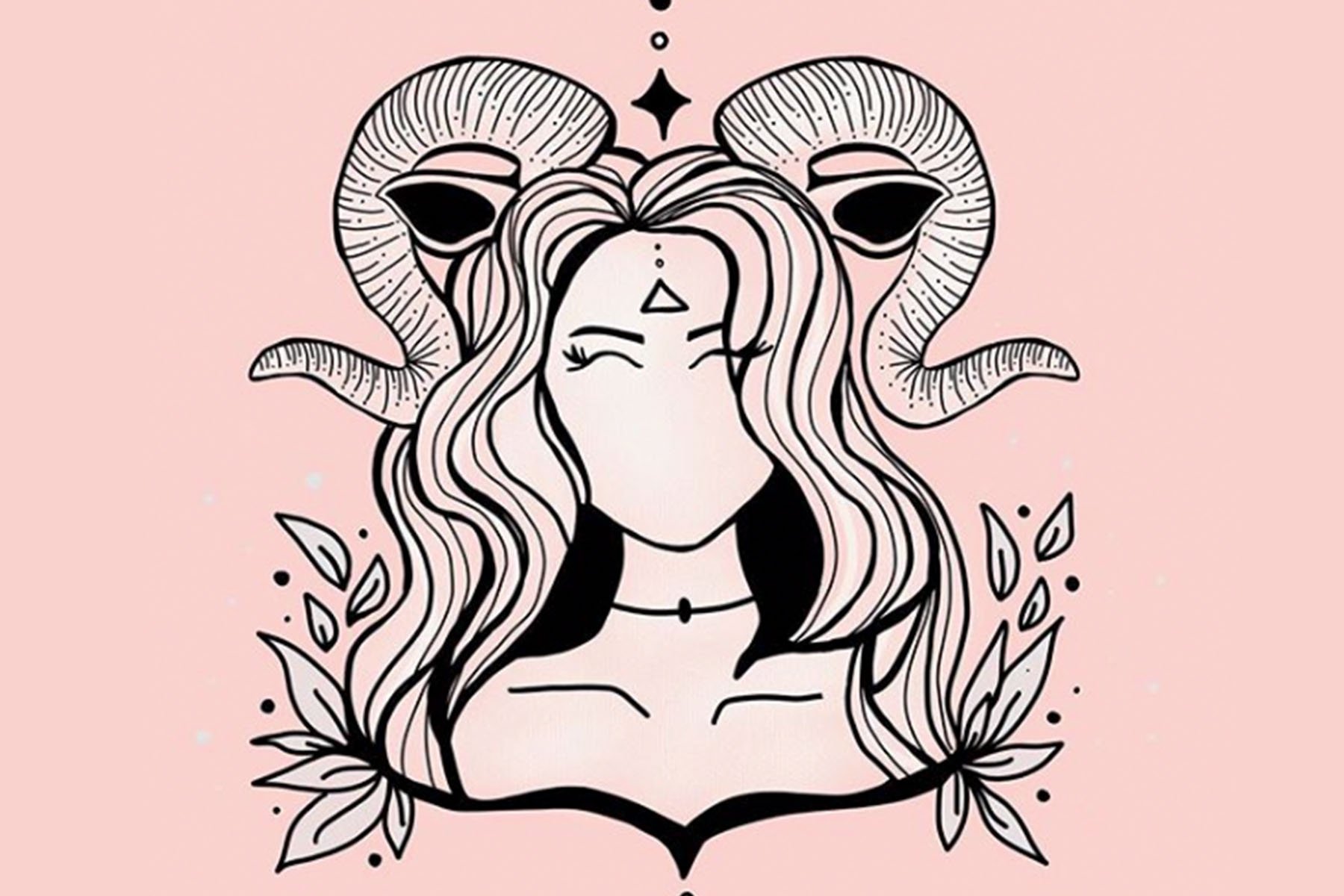 Courtesy of @becca_reitz
Aries
This month, relationships are highlighted but career obligations may be in the way. A job opportunity may cause distance between you and your beloved. Or you may feel like your career needs all your time. This isn't a dead end; open and honest communication is the key. If you're looking for love, seek it in places of education and spirituality, not at work.
Taurus
Your health and wellbeing shines under the light of this full moon. This month Taurus, there's a lucky opportunity to find real help for the challenges you've been struggling with for quite some time. Listen to respected practitioners and people who have been through similar circumstances as your own. Don't listen to fearful people, their words are just opinions.
Gemini
Kids and friends are the focus this month, Gemini. Your children may bring home new friends or relationship partners. You can expand your circle of friends during this period as well. However, avoid giving money to those who have not paid you back in the past. The relationship may change because of this but it will work out for the best in the long run.
Cancer
Your career and reputation are strong energies now. You've improved working conditions due to a change at the office. A new job is easy to get this month if you wish, or you could start a side business. Working hard and producing good results is noticed and rewarded. Avoid people who gossip at work and keep your own opinions to yourself. The walls have ears, Cancer.
Leo
This month the focus is on spiritual connection, travel, and very close friends. You have keen intuition this month, Leo. Meditating or attending religious services can boost your sense of connection but your work schedule (and the general tiredness you feel from work) may cause you to miss this opportunity. Romance is also possible this month.
Virgo
Finances, investments, and resources from others are in the spotlight. There's a money matter involving family (especially grown children) that could cost you a little now to bring a greater return later. Make sure all the terms are spelled out clearly. If you're in a new relationship Virgo, check their credit score before you fall head over heels.
Libra
This is a very strong full moon period for Libras. Relationship energy is in focus and if you're looking for love you have a lot of support now, that is, if you get out of the house. Many obligations seem to have trapped you at home. See if a sibling or neighbor can help. And if you're looking for a new vehicle this is a good time to get a good deal.
Scorpio
Scorpio energy should be fueled toward your job and daily routines. You have support this month for eliminating bad habits. You can even go cold turkey. Any new positive habits you adopt will not only make you feel better, they help your bottom line. A small windfall is possible this month. When driving, slow down a bit, there are speed traps ahead.
Sagittarius
Your children and creativity are lit up by the full moon. Adult children may need financial support or request you to co-sign on a loan. Younger children are growing and seem to need all new things and this puts a strain on your budget. But you are lucky this month, Sagittarius. You can ask for a raise or close a big sale. There are money opportunities if you look for them.
Capricorn
There is a disruption in your home life this month as someone may be moving in or moving out. Or perhaps there is some construction in the neighborhood or houses changing hands. At work, things are improving and some recognition for a job well done is coming. Your gut instincts are right on target for the next four weeks. Trust your feelings Capricorn, you have a clear road ahead.
Aquarius
You may have a big epiphany this month, Aquarius. Something you never quite understood before suddenly becomes clear. This can be a life pivot, as you see your path laid out before you. This may come in a dream or be something an actor says in a movie. Also, a friend shows their loyalty to you, deepening the bond you have together.
Pisces
Finances are highlighted and money can find you during the next four weeks, Pisces. Don't miss an opportunity to close a sale or sign a contract. Your manager shows interest in your career or you may have a chance at a job with a rival company. Investments improve (if you don't have investments this is a good month to begin learning about them).
Lead photo courtesy of Twenty20; Design by Horoscope.com