When Mercury Retrogrades in November, Your Truth Is at Stake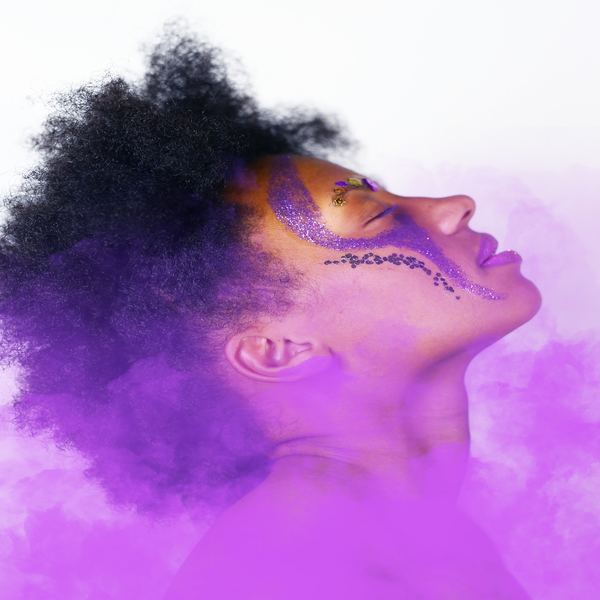 2018 has been a year of fiery Mercury retrogrades. He's done one in Aries, Leo and now his retrograde in Sagittarius on November 16 will be his last of the year. According to astrologer Gary Caton, in his book Hermetica Triptycha, during fiery Mercury retrograde years, "We need to find new sources of creative fuel and inspiration and learn to use this fire…to purge falsity in ourselves."
Read this now: What You Should Take Away from the 2018 Mercury Retrogrades?
That's doubly true for Mercury in truth-telling Sagittarius. Mercury likes to fuss over details. So, in this sign of grandiose Jupiter, Mercury, instead, ends up making mountains out of molehills. Or fudges the details for the story that make it sound better rather than it is truer. We won't all become liars or exaggerators, of course, but this retrograde certainly will highlight ways we've not honored our individuality, principles, and beliefs.
Fortunately, we can make the best of tricky Mercury's re-orientation and rebirth by checking out the planetary aspects he makes before moving direct on December 6. We'll get the bigger picture for this retrograde by looking at each sun sign.
Read this now: Mercury Retrograde Horoscopes To Chill Your Mind This November 2018
The quick and emotional moon is the first planet to make aspects with Mercury after he retrogrades. She first has a tense square with heated Mercury from cool Pisces on November 17. Be aware that you and others are probably moodier and more sensitive then. Gratefully that tension won't last long as the moon shifts into can-do Aries two days later and then blends harmoniously with a trine to Mercury. What hasn't been resolved then will likely be out in the open to be addressed when the moon opposes Mercury on the 23.
When defensive Mars squares Mercury on the 26, then it'll be easy to identify with your thoughts and beliefs too much rather than honor your personal nuances, complexities and even contradictions. Practice some non-attachment if you must debate. Or avoid conflicts as much as possible. Mercury's reborn when he disappears into the heart of the sun by conjunction on the 27. You'll have reason to be more optimistic and grateful after that. Big ideas and visions will gain more traction since Mercury teams up with larger-than-life Jupiter that day, too.
Read this now: Why the November 2018 Full Moon Is One of the Best of the Year
December begins with Mercury dipping back into passionate Scorpio. This born-again Mercury suggests that you'll have a firmer grip on who you are and what you want. The moon's conjunction on the 5, just before Mercury moves direct, shows you're better able to integrate your desires with your identity rather than how you've tried to be.
See how each sign will experience different challenges with this retrograde.
Perhaps you've been defending outmoded philosophies and ideas too long. Time to re-evaluate your beliefs.
You're inclined to think more about how you are (or not) making a lasting impact in the world. Don't be too hard on yourself.
You're learning new ways to communicate and to be open and direct. Avoid emotional knee-jerk responses.
You likely want to tinker with and improve all your routines and regimens. Perhaps you feel you've gotten too far off course.
You're rediscovering what delights you and puts your mind more at ease. But don't become too distracted by your pastimes.
You want to better understand your family, roots and origins. Be mindful of demanding to know too much too soon.
There's more feverish interaction with others. You'll occasionally need to unplug from others to recharge and tune into your own thoughts.
You scrutinize your finances more than usual. Your chances for overspending increase because your record-keeping might be off.
You might have trouble keeping up with yourself. Too many interests, too little time. Focus on one thing at a time.
There's only so many secrets and feelings you can keep pent up inside. Important to share what's on your heart.
You're even less inclined to go along with what others think. Yet avoid becoming abrasive with others to voice your opinions.
You're ready to address whoever and learn whatever to reach new career heights. Be discerning, since not everything and everybody can help you.—Samuel F. Reynolds
Samuel F. Reynolds, a former skeptic, had a life-changing visit to an astrologer and 30 years later, he consults and teaches astrology full-time. He also serves on a few astrology organizational boards. Sam has written horoscopes for Ebony.com, New York Magazine, and MySign.com. His site is UnlockAstrology.com.
Photo: Kaci and Caleb Carson on Unsplash