What Zodiac Sign Is the King of Wands?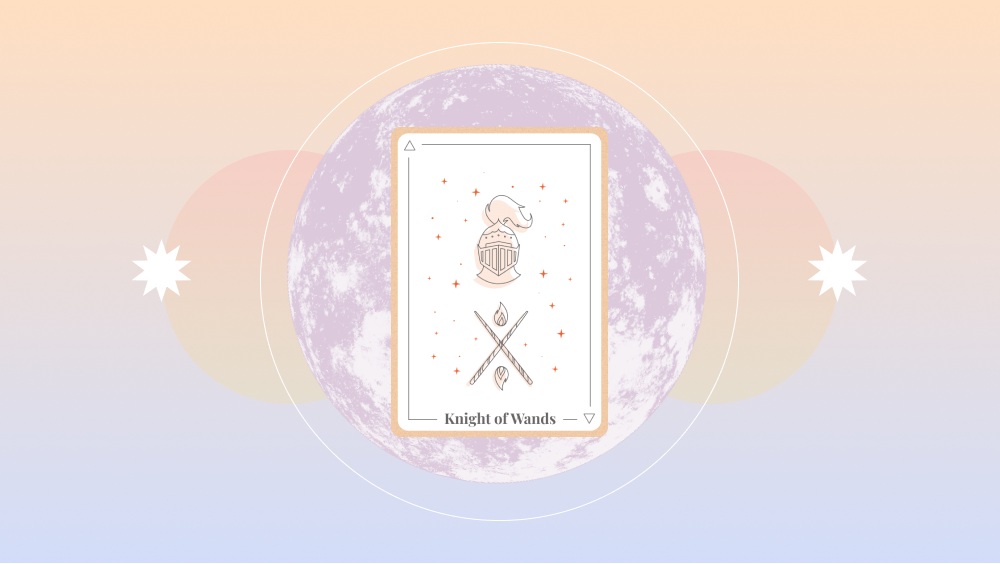 If you didn't know already, every zodiac sign is associated with a Tarot card. The King of Wands is often represented as a fiery, passionate, leader who isn't afraid to take chances or ruffle feathers to get what he wants. Here's what he represents in the zodiac world.
Zodiac Sign: Leo
"Wands" represent fire signs in the zodiac and "Kings" are symbolic of fixed signs. What's the fixed fire sign? Leo, of course! 
Now, there are so many reasons why these two are paired together. For starters, the King of Wands and Leo have something very important in common: They are natural leaders. This card is symbolic of someone taking center stage and inspiring others to follow their lead. And it's because of this person's amazing, magnetic personality that people are willing to do so!
We all know and love Leo as the showy, dramatic, actor with a flair for creativity and romance. Much can be said about this kind of person as the King of Wands. He has a bombastic personality, with a booming laugh, and a loving heart. He is full of joy and has so much charisma that you can't help but love him—even when he's being a little self-involved.
Meaning
Upright
In an upright position, the King of Wands represents a person who is very open with their desires and intentions. And with that "King" energy, not only will they stop at nothing to achieve their goals, but they've done the inner work to recognize why they desire these goals.
When you see the King of Wands in an upright position, it can indicate that you or someone else in your life needs to take hold of your goals. Go after them with integrity and passion! Believe in yourself. Be bold. Be free. Feel the vibrations of getting what you want. Visualize. And finally, remain lighthearted. At the core of every fire sign, there is a child wanting to have fun and play, so allow your inner self to run wild.
Reversed
In a reversed position, the King of Wands symbolizes a person who may recognize their goals, but may not be open-minded enough to have conversations with others about them. They can have an overpowering presence and a self-inflated ego that can make them seem condescending at times.
When you see a reversed King of Wands, it can indicate that you or someone else is holding too tightly to your own opinions. You're being stubborn and potentially even domineering or childish about what you want. It's for this reason the reversed King of Wands is the perfect representation of a "man child." Try to step back and express yourself with a softer tone.
FAQs
Are Tarot cards associated with astrology?
Yes! Every Tarot card is associated with a planet or a zodiac sign. For example, Judgment is paired up with Pluto and Justice is associated with Libra. In fact, one of the best ways to learn how astrology and Tarot mix is to get a professional reading that uses both principles. 
What Tarot cards represent Leo?
Leo is symbolized by these five Tarot cards:
Strength — for Leo's self-confidence
5 of Wands — for Leo's defensiveness
6 of Wands — for Leo's pride
7 of Wands — for Leo's persistence in dreams
King of Wands — for Leo's charm and leadership
What is the 10 of Wands zodiac sign?
The 10 of Wands is associated with the mutable fire sign, Sagittarius due to its recognition of the fragility of the mind. The 10 of Wands represents feeling the weight of the world and allowing thoughts or opinions of others to take over. It's a signal to embrace Sagittarius' freedom. 
Related Articles:
King of Pentacles Zodiac Sign and Meaning
Zodiac Sign Wheel: What to Know