June 2021 Full Moon in Capricorn Horoscopes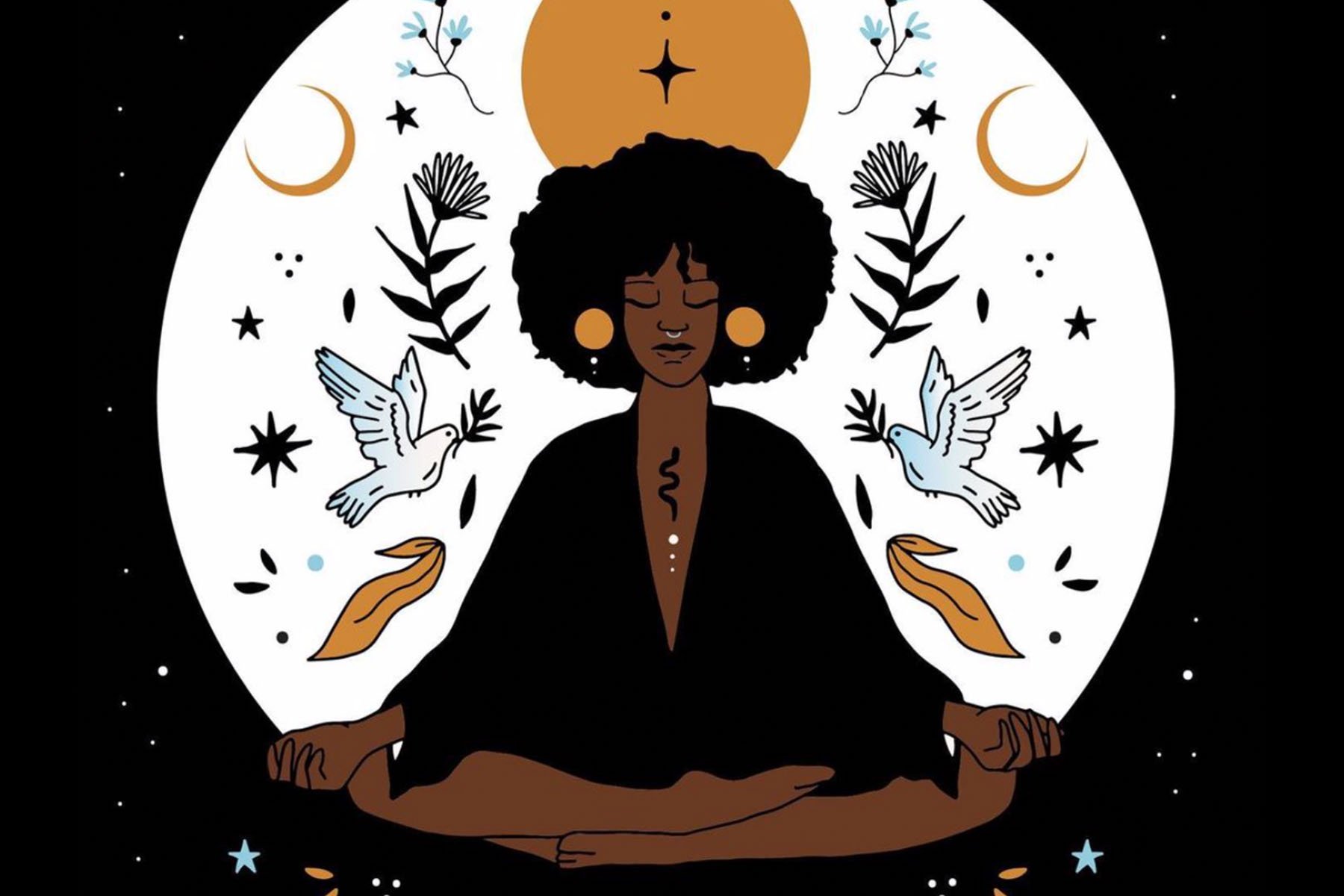 The June full moon in Capricorn premieres on June 24, 2021, at 11:40am PT. As the first lunation of the summer, it's here to help us kick off the season with a perfect combination of purpose, productivity, and some practical magic. The lunar moment is as strong as it is sensitive, and it brings us a golden opportunity to make good on our goals and get serious about our summer plans.
We're only a few short days into watery and feelings-filled Cancer season. And when June's full moon peaks, its disciplined Capricorn edge keeps us from getting too sappy too fast. It's shining a spotlight on our career goals and public image, so we can use this energy to take charge of your plans, get on a more focused grind, and clear away any obstacles standing in the way of your professional success. The moon in pragmatic Capricorn challenges us to pour our blood, sweat, and tears into building our personal empires. But the sun in gentle Cancer wants to ensure our hearts and souls are in it to win it too. It's a call to set goals you can really get behind.
However, we choose to manifest our personal power under this lunation, know that luck will be on our side, too—as both the sun and moon form positive connections with Jupiter (planet of abundance), which adds fortune to our fortitude. Meanwhile, Capricorn's ruler Saturn (planet of structure) is harmonizing with minor planet Chiron (the "wounded healer"), strengthening our collective backbone and giving us the perseverance and patience we need to find healing through hard work.
Your Zodiac Sign's Full Moon in Capricorn Horoscopes
Aries
Your work life is on fire right now, Aries—which could either be a great thing or it could warrant a cosmic call to emergency services. Either way, this lunation is prime time to capitalize on the momentous energy in your career sector and make some bold moves toward your long-term professional goals. Just make sure you go with strategy over spontaneity to ensure you are on the right path.
Taurus
This lunation in your house of higher knowledge marks a turning point in your philosophical and spiritual growth, Taurus. It may be time to buckle down and turn an interest into an area of expertise by taking a class, connecting with well-educated peers, or otherwise taking ownership of your wisdom in a more serious way. Hone your skills and take charge of your journey.
Gemini
Beneath-the-surface tensions within relationships could come to a boiling point under this lunation, Gemini—and it might force you to get more serious about setting boundaries for yourself. Don't dismiss the power that feelings of guilt, shame, and secrecy can hold over us when we neglect to advocate for ourselves. Energy is real; we only need to feel it to believe it.
Cancer
To commit or not to commit? That is this full moon's question for you, Cancer. Your closest one-on-one relationships are in the lunar limelight now, so get serious about what you expect from your partners as well as how much you're willing to give. It's a good time to do some maintenance on your "close friends" list. Cut the fluff and give your all to the bonds that are built to last.
Leo
Are your day-to-day actions actually in support of your long-term goals, Leo? This full moon shines a spotlight on your daily habit and is asking you to take a long, hard look at the way you structure your time. Even the tiniest of thoughtful tweaks to our usual routine can bring giant boosts to our productivity levels—so, be willing to make some adjustments to your grind.
Virgo
It's always nice when things like crushes, courtships, and creative visions flow into our lives freely and effortlessly—but the truth is, Virgo, even the fun stuff in life requires focus. Instead of waiting for a lightning bolt of inspiration or romance to strike, take charge of your own pleasure and get the energetic magic moving in the right direction.
Libra
Your personal affairs are in need of attention right now, Libra, so press pause on your busy public life and spend some time at home. Whether it's bills that need to be paid, maintenance that needs to be taken care of around your house, or family dramas that need to be addressed head-on, be diligent about taking care of your business and relieving your heart of the stress.
Scorpio
How can you express your thoughts in a more direct and authentic way, Scorpio? This full moon in your house of communication is asking you to be a little more intentional and to-the-point with even your most casual interactions. Your language has power and people want to hear what you have to say—so, choose your words wisely and watch as the magic unfolds.
Sagittarius
It's in your nature to be wild and free, Sagittarius—but even the most happy-go-lucky among us have to check in on our responsibilities once in a while. This full moon is a great time to bust out your budgeting spreadsheets and take stock of your financial situation. You have an opportunity to get ahead before falling behind if you put your nose to the grindstone for a moment.
Capricorn
With the full moon lighting up your first house and shooting sparks across your relationship axis, now's a time to fully step into your power as an individual, Capricorn. You know exactly who you are and all the magic you have to offer the world—and you should refuse to downplay even a sliver of that. Commit to showing up authentically, whether it's at work, home, or in relationships.
Aquarius
This full moon in your ethereal twelfth house is asking you to take your spiritual maintenance a little more seriously, Aquarius. Work, relationships, and physical health are important—but your connection to your higher self has the power to transcend almost everything else. It's a good time to clear out the mental clutter and make more space in your life for mysticism and magic.
Pisces
No more taking a passive role within the group, Pisces—this full moon in your house of community is lighting up the compassionate leader that's been hiding out inside of you. Be brave about sharing your creative visions with others and trusting that you'll be met with a boon of collective support. Like attracts like, so bring your authenticity and watch the connections flow.