Will You Find Love This Month? Find Out In Your May Monthly Horoscope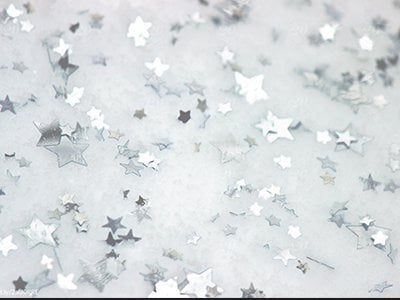 This May, expect change. Expect excitement. And expect a shakeup in your financial sector, thanks to a Taurus new moon. The month begins with a complicated quarter moon on May seventh, which may pull you in all sorts of directions and leave you feeling vaguely unsatisfied with everything on your plate. This feeling is temporary! It's important not to make any quick decisions, act rashly, or quit something before you know all your options. The stars are shifting, and by the new moon on May fifteenth, you may find yourself getting a promotion, a financial windfall, or otherwise feeling like you're exactly where you want to be, and where you've worked towards. The good luck continues on May 25th, when a trine between Jupiter and Neptune suggest something amazing is on the horizon. If you've been looking for jobs, expect a call with an offer around this time. And a May 29th full moon in adventurous Sagittarius places you in prime position for a magical summer. It's a month where bold choices (especially in the later half of the month) pay off, and patience is rewarded. Enjoy! Here, your May 2018 horoscopes for all Zodiac signs.
See the future. Know the future. Download your premium astrology report today. 
Aries May Horoscope
The new moon brings prime money and income opportunities, especially if you're proactive in seeking them out. Network in the early part of the month, but don't commit to anything, or quit something that's a good thing. As the month progresses, be confident about your place in the driver's seat — negotiations can pay off in a big way. A trine between the sun and Mars on the 23rd bolsters your energy levels, where people around you think you're superhuman. Newsflash: This week, you are! And the Sagittarius moon on May 29th is a perfect time to push yourself. Feel uncomfortable. Make your heart pound. And go confidently forward into summer.
Standout Days: 5, 15, 24
Challenging Days:12, 16
Taurus May Horoscope 
A Taurus new moon mid-month may finally bring some long-simmering plans into action, and when Uranus enters Taurus that same day, you're in a power position to achieve pretty much whatever is is you desire. Don't get distracted and keep your eye on the goal. A lot of people have your back around this time, but the only person whose opinion truly matters is yours, Bulls. A May 29th full moon may bring someone from the past back to you — think, an ex who called things off may want to get back together; a former interviewer who said no may have a job opportunity for you. There's no right or wrong answer, but make sure whatever decision you make, you're not doing it to stroke your ego. During this time, take people at face value. You may need to cut off a connection that's holding you back or bringing you down. No guilt, no shame.

Standout Days: 17, 19, 27
Challenging Days: 7, 20
Gemini May Horoscope      
It's your month! The new moon on May 15th gives you almost psychic abilities, and you may feel like a lot of puzzle pieces from different parts of your life are finally connecting. Use your newfound enlightenment to guide you, but don't take any action just yet — there may be additional pieces of the puzzle you simply don't yet see. When the sun enters Gemini on the twentieth, expect a rush of energy — perhaps with a bit of anxiety mixed in. It's slated to be a big year for you, and you may feel like you're just not sure what will happen. Stay tuned. The unknown is part of the fun. The Sagittarius full moon on May 29th is a prime one for love — open your heart and see what happens. Above all, just be you. You're glorious, in full bloom, and about to experience a pretty special summer.
Standout Days: 13, 18, 25
Challenging Days: 7, 22
Cancer May Horoscope
A Taurus new moon on May 15th brings out your social side, and you may find yourself enjoying the company of a large group of people more than you have, well, ever. Go with the flow, and let go of your Cancer introspection for now. On the nineteenth, when Venus enters Cancer, you're pretty unstoppable. People want you. It's a heady feeling, but dear Crabs, what do you want? Let your heart drive any decisions. The May 29th full moon continues to shine on your social life, and you may feel like you're out of a cocoon, butterfly-style. Enjoy, but pay attention to your energy reserves. If you need some time in your shell, take it, guilt free.
Standout Days: 7, 18, 27
Challenging Days:5, 24

Leo May Horoscope
A Taurus new moon creates favorable conditions for a positive financial shift — think, your side hustle takes off or you get offered a promotion or new role. Your patience has been rewarded, so take things on and don't second guess. In fact, get more. The stars put you in a prime place for negotiation, so chase that cash! As the sun shifts into Gemini, you may finally feel you can focus a bit on your social life. Enjoy the rush. And the Sagittarius full moon on May 29th favors risk. Be bold. You may want a gut check with someone else, who can help you refine any plans and make sure the move you make has the full impact it should.
Standout Days: 8, 11, 23
Challenging Days: 22, 28
Virgo May Horoscope
Mercury enters Taurus on May 13th, a planetary move that may make you feel more grounded and settled where you are—and more clearly able to see where you want to be. The new moon in Taurus on May 15th makes a professional issue so much more clear, and you may finally have the courage to take a step you've been wavering on forever. On the 25th, when Venus opposes Saturn under a Libra moon, the stars put your sign in a prime position to forgive someone. Do it for them, but more importantly, do it for you. The full moon of May 29th is a prime time to make a real-estate related move. When you have your home, Virgo, you have everything.
Standout Days: 2, 18, 25
Challenging Days: 7, 23
Libra May Horoscope
The new moon on May 15th encourages you to follow the money. You sometimes make decisions not based on financial facts, but this new moon rewards attention to detail. You need to get your money in order, especially if you feel it's been flowing too freely. Sounds counterintuitive, but a budget can actually make you feel free. A Libra moon on May 25th, aided by a Venus and Saturn opposition, may bring back someone from your past. This time, ignoring them — with love, with goodwill, but with firmness — could be your best bet for truly moving forward. The May 29th full moon is a playful one encouraging expansion. Consider going outside of your comfort zone, and be open to what that may look like — for example, it may be your best move to avoid alcohol if you usually imbibe.
Standout Days: 17, 23, 27
Challenging Days: 7, 25
Scorpio May Horoscope
A trine on May 11th between the sun and Pluto benefits you, Scorpio, and may expand your social and professional network. On the fifteenth, love comes into play, but a Taurus new moon may have mixed financials into your partnership — you need a cool head to handle your best steps forward. If this is a professional encounter that has turned personal, taking a bit of heat off the connection may be the savviest move for all parties. The May 29th full moon encourages you to dig deep into your finances. You're in a power position, but you've got to know exactly what cards you're holding to maximize your potential.
Standout Days: 5, 23, 25
Challenging Days:7, 16
 
Sagittarius May Horoscope
On May 8th, an opposition between the sun and Jupiter thrusts you into a position of power. You can handle this. No second guessing is necessary, and acting with confidence is what's needed to truly ignite the rest of the month. A new moon encourages you to look at your surroundings, and do what you need to elevate them. If something depresses you in your house, get rid of it! Mid-month is all about renewal, and getting rid of physical things — putting your winter boots away, tidying up the mail, cleaning the fridge — does wonders for your mental outlook. The full moon on the 29th is in your sign and the sky is the limit. Go out. Stay out. Be magical. Be you!
Standout Days: 10, 18, 27
Challenging Days: 5, 22
Capricorn May Horoscope
The May 15th new moon encourages you to truly listen to your gut. You've made so many people around you happy, but this new moon tells you to finally do that thing you've been worried about. You know what it is! On May 18th, when Mercury trines Saturn, you may find yourself juggling a stressful situation. Tell the truth! Also know that this situation doesn't directly affect you as much as you think it does. Some outside perspective is helpful. The May 29th full moon in Sagittarius may seem intense, but it brings along some good challenges, which can help you get to where you want to be. Get comfortable with discomfort.
Standout Days: 4, 14, 30
Challenging Days:1, 25
 
Aquarius May Horoscope 
The new moon may bring up some challenges, especially in regards to a domestic issue. You may need to take a walk in the other person's shoes — and this challenge may also be resolved by admitting you were wrong. Pay close attention to your bank account mid-month; some financial shifts may occur, and it's important to see where they're coming from, and avoid any financial mistakes. The May 29th full moon puts you in a prime position for networking. You may be this close to a dream job, and you might not achieve it through the usual channels. At the end of the month, every interaction is a job interview, and that can actually be a good thing.
Standout Days: 3, 13, 19
Challenging Days: 15, 25
Pisces May Horoscope
On May 8th, when Jupiter opposes the sun, you may feel like you're having a confidence crisis. This too shall pass. For right now, make sure you have friends who have your back, and let them talk you up. The May fifteenth new moon is a delightful one for love, especially if career and personal issue have been pulling you apart. The full moon on the 29th brings up some major career moves, which can be stressful. Play the politics game at your workplace, even if you hate it. Keep close-lipped, and trust everything will shake out as it should. But playing cool will pay off.
Standout Days: 10, 22, 25
Challenging Days: 7, 20
Read last month's horoscope here. 
Read your April love horoscope here.
See the future. Know the future. Download your premium astrology report today. pe!
Want more spirituality, mysticism, and advice for bringing your spirit to the next level of awesome? Follow us on Instagram.

Rock April With These Articles!
The Success Trick You're Not Doing, But Should Be
How My Intuition Led Me Across the World
The Crystal Based Beauty Product Your Sign Needs
Crystals Make Dreams Come True, But Not in the Way You'd Think
The Do's And Don'ts Of Mercury Retrograde