3 Types of Astrology in Netflix's 'Indian Matchmaking'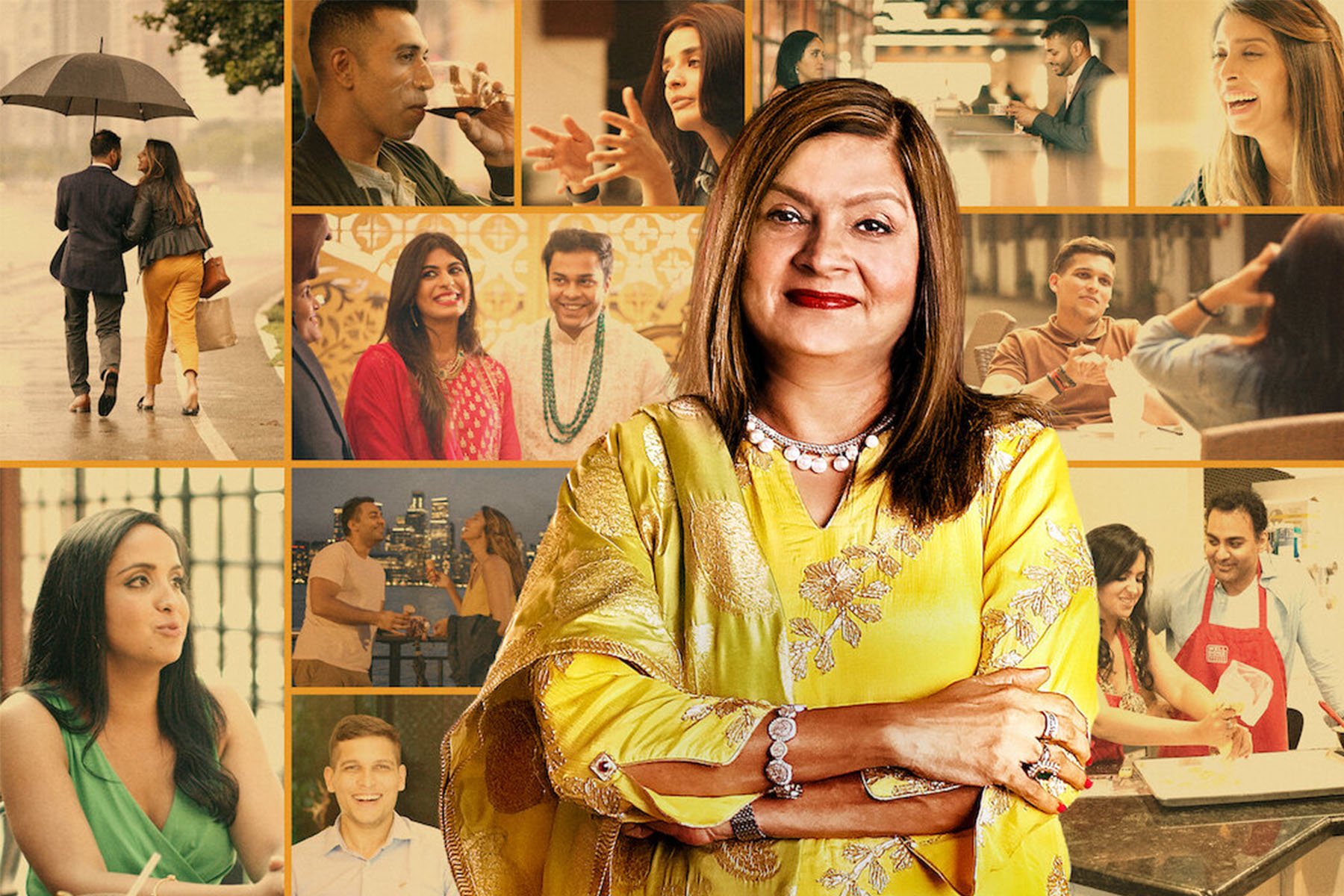 In Netflix's newest reality series, Indian Matchmaking, Sima Taparia relies on a few different astrology methods to connect clients with the best match for marriage. It's not shocking that astrology is a tool to bring people together, but it is fascinating to see all the different techniques used to unify people.
Here, we break down the different types of astrology seen in the show.
Physiognomy (or 'Face Reading') Astrology
The first type of astrology presented in the series is face-reading (physiognomy), which is the process of reading one's birth chart from their face. Face-reading is a staple in many cultures. It's believed to be a pseudo-science that guides people to understand themselves on a deeper level. All of the facial features represent a different planet and zodiac sign.
On the show, they discuss how the physicality of two faces can be indicative of how the couple will interact with one another—as well as differences and similarities. Face-reading astrologer, Janardhan Dhurbe, discusses how one of Taparia's clients, Aparna, has a "Jupiter-shaped face." This means she is stubborn and relentless. (Needless to say, this prediction was correct.)
Regarding compatibility, the face astrologer said that the potential couple, Nadia and Vinay, would walk the path towards marriage and have twins together. This one turned out to not happen IRL, as the pair broke up during the show. Based on the series, it appears that face-reading is more effective when done one-on-one and not as a form of compatibility.
Vedic (or 'Jyotish') Astrology
The other types of astrology presented in the series are natal chart reading and a basic compatibility reading. Taparia states on the first episode that "horoscope matching" brings 95 percent of her clients together and presents the best options for couples from her database.
In Aparna's natal reading, the astrologer performs Vedic astrology, which is also known as Jyotish astrology. This is based on the Sidereal zodiac, which accounts for the precession of equinoxes. Western astrology is based on the Tropical zodiac, which uses the vernal equinox (0 degrees Aries) as the starting point of the zodiac. So, the planets, houses, and interpretations of one's chart are all different using the Sidereal zodiac as opposed to the Tropical zodiac.
During Aparna's reading, the astrologer told her that she's coming into the age of Saturn and will find her partner then. To ensure she finds the right match, it's imperative that she wear a sapphire (a family heirloom that her mom gives her) to ensure she can pull in the perfect person during this fruitful time. What was most striking was the way the astrologers blended crystal magic together in a very nuanced fashion, making it seem as though the two go hand-in-hand.
Kundali Matching (or 'Synastry') Astrology
The other reading is a Kundali matching (a.k.a. synastry reading). 'Kundali' is the Indian word for birth chart, so naturally, when matching kundali, we're matching birth charts in a compatibility reading. During a kundali reading, clients are matched with other suitors to see if they are compatible emotionally, mentally, and sexually.
Vedic astrologers use the Gunas system to compare charts. The Gunas are 1) sattva—goodness, constructive, harmonious, 2) rajas—passion active, confused, and 3) tamas—darkness, destructive, chaotic. There are 36 Gunas altogether and having a minimum of 18 Gunas is a good match. Anything less than 18 Gunas is considered an unfavorable pairing.
According to Indian Matchmaking, love is written in the stars—meaning that astrological synastry is the most important element when binding matches. One thing to consider is that astrological matchmaking deeper than just sun sign compatibility. It is an in-depth look at all the planets, elements, and facial features. However, as they say on the show, chemistry doesn't show up on paper or in the cosmos. Astrology can bring people together, but ultimately, the rest is up to fate.
Written by Lisa Stardust
Lead photo courtesy of Netflix