The Last Full Moon of 2018 Is Here – Are You Ready for Closure?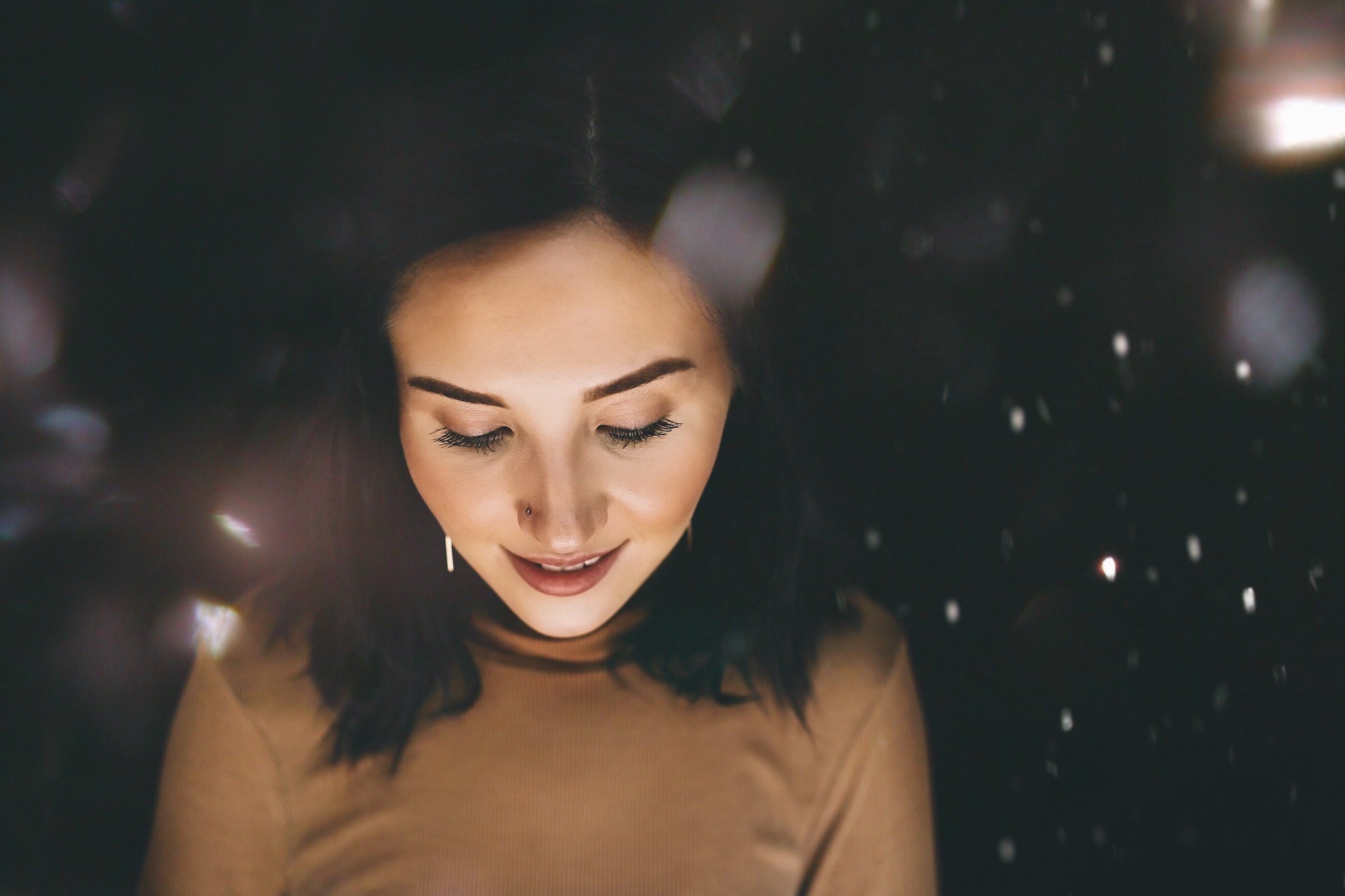 The December full moon in Cancer is happening on December 22, 2018 at 9:48 a.m. PT and will bring with it, a culmination in your home, family or foundation so that you can begin to build something new, different or better in your life.
With the moon in a square with both Mars and Chiron at the last degrees of Pisces, this ending in your home to perhaps uproot your life in some way could feel very uncomfortable and trigger some past wounds or emotional issues. You may be trying to overcome the past so you can feel more free to move forward. However, some feelings or situations may still be left over from old experiences that feel hard to escape.
What color is your aura? Learn about your personal chakras…
But it is not all bad. With Mercury in a conjunction with Jupiter, conversations could be very lively and excitable. You also could be itching to get outside of your comfort zone, even if it feels challenging. You may also feel an increase in your intuition or creativity, helping to catapult you on some journey you feel resonates with you more personally and can expand you sense of personal well-being.
But because your inner life is transforming — for the better — it may be difficult to decipher or convey to others at this time exactly what you are experiencing. Try not to worry about that. Other people are here to help you understand yourself better and find a sense of inner peace, even if you need to rearrange some of your relationships and money a good bit before that happens.
Make the changes there that you need to align your outer world with your inner world. Also, don't be afraid to act with humility and show others your vulnerability. Both of those things will help to ensure that what you are ultimately giving up emotionally (or with home and family) can put your life in a better place that is truly meant for you.
You also may act unexpectedly, or unexpected events may occur, helping you to create a life that feels more authentic. If Dorothy from "The Wizard of Oz" were around for this month's full moon in Cancer, we know what she would say, "I have a feeling we're not in Kansas anymore."
Say goodbye to a home you are familiar with so that you can create a life, reputation or career you feel is better for you. It doesn't have to be so sad, however. New adventures and horizons await, perhaps abroad, in other states, or at university. Arrange your finances accordingly, and let your relationships know too what is on your mind and heart.
Read this now: Understanding Your Birth Chart
Let go of the familiar so new doors can open up for you doing a variety of different things. You may have to change your expectations for your future, however, and re-arrange some of your relationships so you can branch out and meet new people who are better for you. Your friend group and you dreams for the future look set to transform.
You're very talented. But so are other people. Work on how you can best use your skills and money to complement another person's talents. Sometimes two people are better than one, and together you can accomplish great things, especially if you re-arrange your job or daily routines in order to accommodate them for a change.
Let go of some of your own pride so that you can start to build something important with other people. It might require you to do something new or different with relationships that could feel uncomfortable but if you focus on creating a job or set of daily routines that inspire you more, the rest should come together.
Kick your emotional drama to the curb so you can create a job or set of daily routines that are better and healthier for you, even if it requires you to re-adjust your money, relationships and/or home. There is a chance for you to be happier, doing more of what you love, and to feel more secure with it all too if you take the leap of faith.
Let any old hopes and dreams for your life go. They are stopping you from doing the things that actually make you happy. Instead, focus more on what you can do to bring more joy back to your life, especially with one or two people you are close to. You may have to re-arrange your home, or emotional responses in relationships to do this. But remember that conversations will be key to make the adjustment go more smoothly.
You may have some sensitivities about your career and where your life is going. Leave those behind for now so you can create a life you feel more connected to and grounded in, one that works better with home and family. There may be lots of conversations about your job, health or daily routines and the way you make money, and the talents you use to get it, are changing.
Finish traveling, studying or publishing something so you can be more free to communicate and explore what is closer to you at your fingertips. That can help you to make more money, use more of your talents and be happier too — either with a passion project, romance, or child. You too may have to make a change in your own self in order to enjoy life more and do what you love.
Read this now: Why Rose Quartz Is the Key To Living Your Best Life
Much change in your life may still be on the horizon. Right now, though, it is time to take a breather, gather your own strength and increase your confidence. Good things are coming, even if you have to build a new home or a new life on a different foundation. Even too, if your family doesn't always see eye-to-eye with you. You are in the process of upgrading your life and perspective.
Spend some time completing or ending any emotional issues in relationships that may have been weighing on you. It is time to focus more on some of your own needs, at least for the time being. Conversations with yourself or others, especially about your true feelings, may be challenging, but necessary. Let a new future open up before your eyes by doing things differently from before with the people in your life.
Step away briefly from your job or daily routines and allow yourself to either take a break or explore your inner world. That may be hard to do financially at the moment but could pay off later when you return to work feeling more refreshed. Use the time to imagine a better, more inspiring future for yourself, even if you have to change your career as a result.
Read this now: 20 Life-Hacks For the Modern Boss Witch
Take a break from doing the things that bring you personal pleasure — including a romance, passion project or child — so that you can focus more on the big picture. It may require you to change your career or put your life in a new or different place as a result. That is okay. You're making a big change to step into a new you and live a life that is more exciting.
Brittany is a professional astrology and the creator of wondergirlastrology.com.
Photo: @fallonmichaeltx via Twenty20