Daily Horoscope for Friday, February 16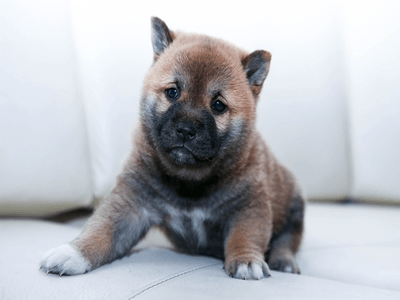 The moon in Pisces provides a dreamy state to the day, and you may be feeling lazy Friday vibes as soon as the day starts. Your intuition is at a peak, so pay attention to gut checks. A square between Mars and Neptune can make it tricky to assess priorities, and you may feel like people are pulling you in all directions. Don't worry too much; everything will shake out, but the weekend is a great one to decompress, sleep in, and dream the days away. Here, what to expect for all star signs for Friday, February 16. 
Want 2018 to be the best year ever? Start prepping now with your 2018 horoscope!
Aries Daily Horoscope
You've been pretty all in, with your planets circling your social sector, and the Pisces moon urges you to step back and take a break, especially if you're feeling run down and depleted. Trust their will be other activities, events, and invites, and this reset is exactly what your body and brain needs. 
Taurus Daily Horoscope 
Yesterday's solar eclipse ushered in a new opportunity, and you may feel overwhelmed by the responsibility you're being asked to take right now. Trust that you can handle it. Diving in and embracing change will help seal your success; uncertainty can backfire.
Gemini Daily Horoscope      
Yesterday's eclipse in your sector of far horizons has you itching to explore the world, Gemini. Today or in the next few weeks, an opportunity may come into play. While your heart may say yes, yes, yes, it's important to weigh the pros and cons of the trip. If this one doesn't work out or "feel" right, trust there will be another one coming down the pike.
Cancer Daily Horoscope
This lunar phase invites fresh ideas, insights, and people into your life, and you may feel lighter and more full of optimism than you've felt in a long time. You also may be waiting for the other shoe to drop, scarred from a previous experience. Trust that things are all working as they should. Life truly can be as good as this. 
Leo Daily Horoscope
A particular relationship is feeling especially tense and stressful, but this may not be a bad thing. Change is afoot, and dealing with the change head on will help both of you feel more comfortable. The hardest thing right now is bringing up the elephant in the room, but it's time to do so. 
Virgo Daily Horoscope
You're feeling confident about the direction your life is heading. Your momentum is turbocharged, and the moves you make today and through the weekend will have powerful implications for the months ahead. Join a gym, join a dating app, join the world! It's a whole new life waiting for you. 
Libra Daily Horoscope
Messages have been muddled recently, but the sun and Mercury suggest that you take the lead and clear the air, especially in "where do we stand?" matters of romance. While the topic may be uncomfortable to bring up and could lead to endings, the conversation is needed (and quite frankly, overdue). 
Scorpio Daily Horoscope
Venus and Saturn link, forecasting a weekend of fun. Now that some more serious issues relating to your home and family have been addressed—or at least, considered—now is the time to really focus on the here and now, and what makes your life so perfect in the moment. 
Sagittarius Daily Horoscope
Yesterday's solar eclipse made you ultra-enthusiastic about an idea that has been brewing in your mind for awhile, but while you're all systems go, some of your friends may not be as on board as you. Try not to let their caution dampen your enthusiasm, and if you can, listen to some of their constructive criticism. You could learn from it. 
Capricorn Daily Horoscope
Mars and Neptune bring up an issue that's been nagging you for a long time. Is it time to bring it up again and put it to rest? It may be. Choose whether this is a battle you want to fight, as it may not be easy, but if it truly lines up with your convictions, it may well be worth it. 
Aquarius Daily Horoscope 
Your intuition is on point, and you feel like you're sailing through the day, while others may be #strugglecity. You manage to not be pulled down by competing planetary energies, and the dreamy aspect of the day can work in your favor as you see what could be possible. 
Pisces Daily Horoscope
With the sun poised to enter your sign—and the moon there now—you're feeling some powerful energies. This can be an auspicious week, when you may feel like you're on top of the world. Ride the energy and see where it leads, and embrace the unexpected. Plan: No plan is the best option for the weekend. 
Make 2018 count with your premium, exclusive horoscope!
Read your weekly horoscope here. 
Read yesterday's horoscope here. 
Want more spirituality, mysticism, and advice for bringing your spirit to the next level of awesome? Follow us on Instagram.
Live a Stylish, Magical Life With Horoscope.com's Latest Articles:
The Aquarius Solar Eclipse is Everything. Here's Why 
Star Crossed Love: Why You Should Never Cast a Spell on an Ex
5 Ways to Be 100 Times Happier, Right Now
A Color Psychic Shares the Color that Can Make You Happier Right Now
4 Strategies to Clue Into Your Subconscious