August 2021 New Moon in Leo Horoscopes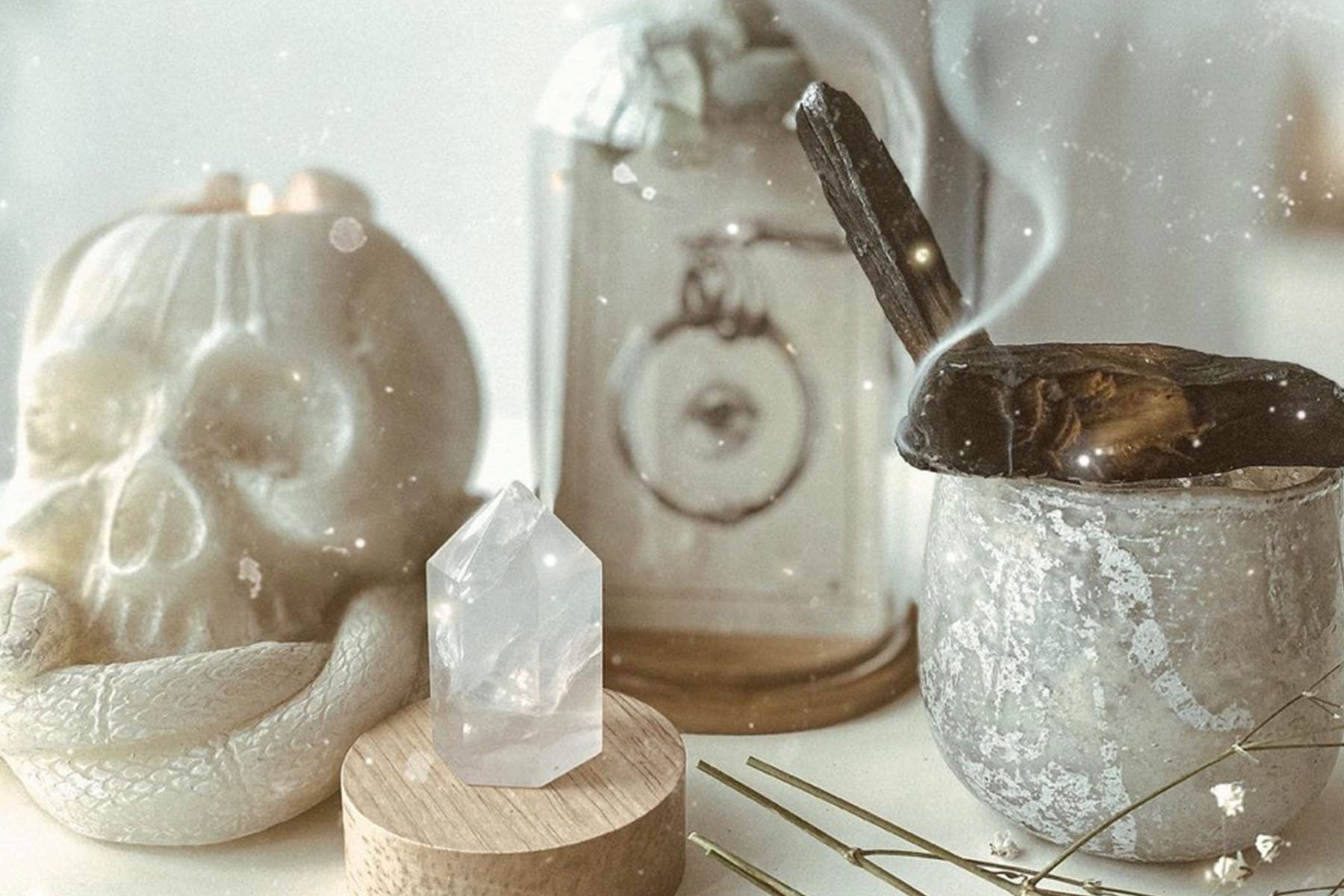 This month's new moon makes its star-powered debut on Sunday, August 8, 2021 at 6:50am PT in the glitzy and glamorous sign of Leo. As the sun, moon, and Mercury (planet of communication) all align in Leo's fiery lair, we're being asked to bravely take action toward our passions. It's a time to courageously follow our hearts, channel our inner superstars, and establish ourselves as the mighty rulers of our own destinies. 
While new moons are generally quiet and introspective, this lavish Leonian lunation will have us roaring with confidence and enthusiasm as we charge forward on our goals. As the singular sign ruled by the sparkling sun, Leo is like zodiac royalty—and its regal lunar energy asks us to be unapologetic about expressing our authenticity. Creative projects, romantic passions, and pursuits of pleasure are all favorable under this lunar vibe. Be bold, flashy, and fearless about going after what you want.
A cosmic clash between the new moon and wild-child Uranus (planet of sudden change) throws an added splash of drama into this already-flamboyant lunar experience—so look out for unexpected challenges that force us to find alternate routes to the spotlight. But the show must go on! By channeling Leo's confidence and optimism, we can overcome the obstacles and continue on our swanky paths to stardom. A little unpredictability just makes things more fun anyway, right?
Your Zodiac Sign's New Moon in Leo Horoscope
Aries
Are you living the kind of life you always imagined for yourself, Aries? Under this new moon, plant seeds of passion and open your heart to the possibility that your dreams really can come true. Whether you're pursuing a fairytale romance or betting on a bold creative endeavor, let these lunar bursts of confidence and inspiration remind you how joyful and romantic life can be.
Taurus
You want to fill your life with money, magic, and meaning, Taurus—but in order to do that, you have to start in the heart. This new moon asks you to create a more inspiring space for yourself from the inside out. Building your dream castle requires a solid foundation. Start laying out the bricks by ensuring your internal landscape reflects what you want to see all around you.
Gemini
Go big or go home, Gemini! This new moon in the communication sector can inspire you to start expressing yourself in a larger-than-life fashion. Channel your inner Instagram influencer and find fresh and flashy ways to show off your unique ideas and creative charms. By putting your thoughts into words, art, or music, you can start making your mark on the world around you.
Cancer
Embrace a money-magnet mindset, Cancer—regardless of what the number in your bank account says. The new moon in your luxurious second house is bringing you fresh opportunities for wealth and lighting up your ability to acquire the things you want. Even finding small ways to live more lavishly right now will boost your self-worth and help you manifest true riches.
Leo
Are you ready to write the next chapter of your story, Leo? The new moon in your sign reminds you that you're the main character of your life—and that you have the power to make every scene as action-packed, romantic, or glamorous as you want it to be. Superstars don't make it to the top by always playing safe, so be bold and audacious as you craft your next plot twist.
Virgo
Retreat from the distractions of the outside world so you can visualize the life you want, Virgo. This lunation is an opportunity to get spiritual and set some personal intentions that are aligned with your highest self. Creating a vision board or doing a solo meditation is the perfect way to get in touch with your deepest desires.
Libra
What are your brightest hopes for the future, Libra? This new moon in your collaborative eleventh house asks you to take some bold and innovative steps forward—and to get other people on board, too. Your social skills are on point, so use them to network with like-minded peers and cultivate inspiring new friendships that help bring your most creative visions to life.
Scorpio
The new moon is opening doors in your career right now, Scorpio—meaning that you have the lunar power needed to kick off some bold new professional chapters. Your work ethic and creative talents deserve to be celebrated, but it's your job to ensure they see the spotlight. Channel your confident inner boss as you level up your work game and pursue new opportunities.
Sagittarius
Let your spirit soar, Sagittarius. This new moon lights up your ninth house of adventure, bringing you extra confidence when it comes to taking creative risks and chasing after the things that get you excited about life. It's a wonderful time for making travel plans, pursuing higher education, or just connecting with new people who are willing to take you for a walk on the wild side.
Capricorn
As an earth sign, it's easy for material things to grab your attention, Capricorn. But this new moon asks you to get real about the stuff that's hiding beneath the surface. Do you need to set stronger boundaries in relationships? Is it time to get more vulnerable with others? It takes courage to be authentic with others, so put on your game face and brave this sensitive storm.
Aquarius
Ooh la la! This lunation delivers some dramatic new beginnings for you in love, Aquarius. If you're looking to start a new relationship with someone or embark on a fresh chapter in an existing partnership, this new moon asks you to be bold and confident about making the first move. Now's an important time to put your whole heart into your one-on-one commitments.
Pisces
Your creative and watery spirit is craving structure under this new moon, Pisces, so call upon the organization fairies to help you straighten things out. Starting a new daily routine and setting healthy habits can make a world of difference in your confidence levels. Because when your life feels more put together, you'll be able to express your true self with a greater sense of pride.
Lead photo courtesy of @born_under_saturn