A Sexy Full Moon Ritual for This Weekend's Super Moon to Enhance Your Sex Life For the Holidays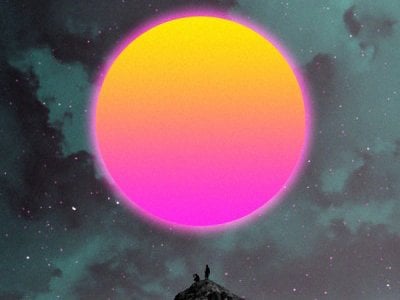 It's been a moment since your Sex Godess has written and I have missed you all! The Scorpio season was deep and thick with astro lessons and ideas and coming into Sag season has been a relief to many. As the Founder of Moon Club I am always fascinated with how the Moon plays into our sex and love lives and spend so much time guiding people through the phases so we can use the moon's juiciness to play and grow!

The Backdrop

Scorpio may have brought up your darkest and wildest and weirdest of desires! Perhaps even shame about them. Or shame about the past. Or an honest look at the self and what works and doesn't work for you in the realms of sex and transformation. For me I lead a retreat that combined Shibari Japanese Rope Bondage and Sexual Healing Workshops for many sexual trauma survivors. The season continued with some deep searching into my own dark corners and a look at old habits in relation to sex and transformation.
Before the Gemini Full Moon you may want to ask yourself "What lessons did I glean from Scorpio and how I am currently integrating them?" What darknesses were uncovered? Or if you hid your head all Scorpio season what were you hiding from?
As this weekend's full moon supermoon approaches it's the perfect time to do you own juicy full moon in Gemini ritual!
How to Ritual 101

Rituals are moments and activities that we imbue with meaning. When we talk about Moon rituals we cover a vast space. Moon rituals mean a lot of things to a lot of people! Your ritual can be as simple as lighting a candle with an intention or planting an elaborate rose garden devoted to love or making a meal for your ancestors or dressing a the deity you honor. Seriously the possibilities are endless! What's important is your intention for the ritual. What your bring in your Heart and Soul! And coming back and doing it again and again. The Full Moon is the perfect time for all signs to come together and celebrate!
Customizing Your Full Moon Ritual

To decide what you wanna do let's begin by asking yourself these things….get out your journal or iPhone notes pronto!
Where in my sex life do I feel a sense of lack? Where am I bored?

What feels exciting arounf seuxlaity and sexuality for me?

What feels adventurous? Dangerous? Scary? Freaky?

Where is the edge of my comfort zone?

Now with this data in mind search deep within for 3 EXPANSIVE THINGS FOR YOUR SEXY SELF!
Find the thing that most SCARES YOU
MOST EXCITES YOU
And makes you scream with JOY!
Now break each down into 3 steps.
Now write these down and put them in a place where you can see them daily. Make a schedule as to doing ONE TEENY step per day. Whether its flirting with a stranger. Trying that sexy roleplay with your boo. Or wearing lingerie under your work clothes. Bring your Sexy Self to life with the Full Moon vibes.
And I promise! If you do ONE little thing daily — things will truly change in your sex and love life!!!!! Put a candle or picture somewhere symbolic to honor this ritual of your Sex God or Goddess Self and ENJOY the ride!!!
And don't let the holidays get you down…this is a GREAT time for sexy flirting and fun! (Hold the eggnog tho! Last thing you want is to accidentally show your co-worker your Agent Provocateur while tipsy at the holiday party!)
Relationship coach, my go -to gal when it comes to modern love, Shula Melamed says:
"The holidays are filled with obligations and expectations from every corner of our lives. From family, office and friend gatherings getting some intimate one on one time can be tough for couples. Even if there isn't time for too many intense hot and heavy sex sessions there are ways to keep the pot simmering for what I call foreplay all day. Don't miss opportunities to stroke, kiss, squeeze or playfully spank your love throughout the day's/evening's events. Catch their eyes from across the room and give them a little smile. Tell them how hot they look or how much you are looking forward to getting them alone in person or via text (yes sometimes it gets this busy!). Create erotic frisson by making these connections. You are building erotic space rather than expectation and by the time you get around to getting it on you have built up anticipation and longing that should serve as some pretty hot momentum."
So don't forget to take your ritual out in the world and let it become your practice. It's "cuffing season" which means people are looking to cozy up by the fireplace and make love on a sexy lambskin rug. (Wait am I not the only one with that fantasy???) Whatever your December Sag Season fantasy is, take a moment to make it a REALITY with the Full Moon's vibes.
And join Moon Club for 50% off to join our online spiritual mentoring and astrology program with the Moon at MoonClub.co.
Want more spirituality, mysticism, and advice for bringing your spirit to the next level? Follow us on Instagram.
Alexandra works with clients one on one in LA/NY/Skype and is doing two events on Conscious Love Sex in LA this month! Follow her on Instagram for daily words and inspo @alexandraroxo
Art by the amazing Dorian Legret.
Want to use the stars to bring your sex life to the next level? Try these articles:
The Best Sex Position For Your Zodiac Sign
Why (and How) Crystals Can Bring Your Sex Life to the Next Level
How to Seduce Anyone with Help From Their Zodiac Sign
What Color is Your Sexual Aura? Find Out, And Have the Best Sex of Your Life