Sagittarius Money & Career Horoscope
The year 2019 brings some great opportunities. Will you take advantage of them?

Venus rules love and money, and when she enters Aquarius at the start of March, you can profit from some innovative and unconventional moneymaking methods. You aren't afraid to learn new tips and techniques, so research a potential investment extensively before putting in your money. It might take some time to find your niche, but you'll know it when the right opportunity comes along. Thinking outside the box in the first part of the year is very lucrative!

Up next? A Saturn retrograde period that could affect your productivity between late April and mid-September. Saturn is in hardworking Capricorn all year, so you will get a lot accomplished overall, but the retrograde cycle can be challenging. Patience isn't exactly your favorite thing, but you'll need it to deal with the fallout from Saturn retrograde.

Unrestrained Jupiter leaves your easygoing sign and enters self-disciplined Capricorn in early December, giving you the ability to turn a small opportunity into a bigger one. Since you're able to look at the cold, hard reality of most business and financial situations, you aren't as likely to get caught up in get-rich-quick schemes or scams. You know that you can get what you want through hard work and effort, so you don't need to take the fastest or easiest path to wealth and success.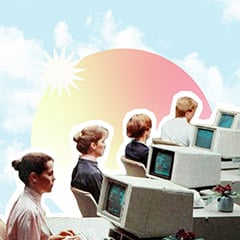 Personalized Career Horoscope