Gemini Money & Career Horoscope
Be on the lookout for exciting new opportunities this year!

The first of Mercury's retrograde periods starts in early March and ends near the end of the month in sensitive Pisces. Tbh, this isn't going to be the brightest time in your career or financial life. Even if you're normally a wordsmith or speaker extraordinaire, this transit could leave you stumbling over your words, making people question whether you know what you're talking about. You do. You're just having a hard time explaining it. If possible, delay making major presentations or speeches until you're feeling more eloquent.

A new Gemini moon in early June is an indication of something exciting on the horizon, and you want to learn all you can that might help you land the next big opportunity. You have so many thoughts in your head that it will be hard to know which ones to pursue. People around you might think you're just gazing off into space, and that's okay. They don't need to know that you're hatching an elaborate plan to take over the world!

You get a lot of fair and diplomatic energy when Mercury spends time in airy Libra in mid-September, and using charm and tact to get what you want is a winning plan. You're easily able to see both sides of every job-related and financial situation, which is good, but you don't want to sit too long on the fence because that could cause you to miss out on an important opportunity. Be willing to negotiate, but don't give up too much of what you want. It's only a compromise if you meet each other halfway.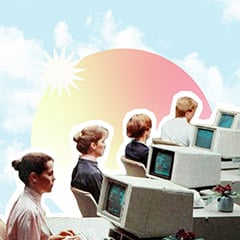 Personalized Career Horoscope