Capricorn Money & Career Horoscope
A little luck never hurts, but it's your effort that will help you reach your goals this year.

Venus doesn't have any retrograde cycles this year, which is good news for your bank account. When she spends time in your sign at the start of February and again at the end of November, it's time to get serious about your overall financial picture. Make long-term investments and take advantage of other people's knowledge. The connections you make now in business (investors, business partners, potential employers) and finance (financial planners, bankers, loan officers) can be very beneficial to you in the future!

When the full moon visits your sign in mid-July, you might feel restricted in matters of money and career. Do you feel stuck in a dead-end job or regret entering a deal that you can't get out of? Being realistic about your circumstances is necessary, but don't get too down on yourself, Capricorn. Life doesn't always have to be so serious. You'll probably feel the effect of this full moon for the next couple weeks, but there is plenty to be positive about. Focus your energy on making improvements.

Lucky Jupiter visits your sign starting in early December, just a couple months after going direct. You have a genuine ability to take some great ideas and use your practicality to turn them into reality. Other people might comment that you're extremely lucky, but you know you've put in a lot of work behind the scenes.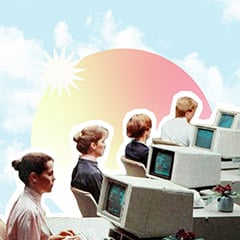 Personalized Career Horoscope