Aries Money & Career Horoscope
Can you rely on your ambition and aggressiveness to get ahead in 2019? Yes, but balance and patience also play a role.

Venus watches over your money situation, and when she's in conservative, security-focused Taurus in the middle of May, you're looking for value in major purchases and overall financial security. You're normally a big impulse shopper, but right now it pays to look around for quality pieces that will last a long time.

Remember that Saturn is in Capricorn for the year, and its retrograde period from late April to mid-September calls for you to be very patient regarding your career. You're still a competitive go-getter, but this combo challenges you to outline your goals before setting anything in motion.

The moon rules over your emotions, and as an impulsive fire sign, you often aren't very in tune with the lessons that the lunar cycles try to teach. But the new moon in Gemini at the beginning of June brings so many interesting ideas that they'll be hard to ignore! You can make great progress in your career if it involves communication of any kind. Get your amazing ideas in front of the right person so they can get the green light. Or maybe you have a best-selling memoir inside you that's begging to be put down on paper. Get your idea or manuscript to an agent! How about starting a blog about all your amazing adventures? Making money with your ideas is easy under this intelligent, versatile new moon.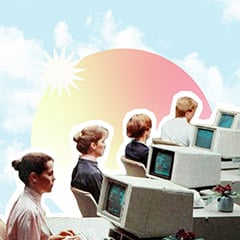 Personalized Career Horoscope