Capricorn Money & Career Horoscope
The first and last quarters of 2018 may be the most exciting parts of the year, Capricorn, but the middle of the year is far from boring. That's when things may be the most stable and when you can make the most real progress.

Other people's money or employment concerns could compete with your own, mostly in February and March. You won't be sidetracked, however. You may become the go-to person at work.

Uranus enters Taurus in the middle of May. Cash flow and stocks could get erratic, but you'll be ready for anything. In early November, Uranus moves retrograde back into Aries and it's easier to focus on self-motivation and self-interest.

Jupiter is retrograde from March until early July. Restructure budgets now and trim extravagance. Saturn is retrograde from April until early September. Spend a bit more to make a bit more.

The summer Mars retrograde in Capricorn also encourages moderation. Of course, with Saturn in Capricorn all year, it will be hard to knock you off balance!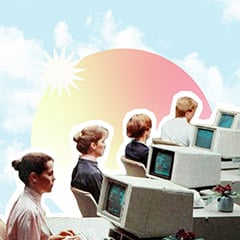 Personalized Career Horoscope