The Sun
Here comes the sun! This is one of the most positive cards in the deck. Feel free to breathe a sigh of relief—you've earned it. Like a light at the end of the tunnel, the Sun's presence is a signal that any darkness you feel has consumed your life will soon dissipate. This is also a great time to show love for others! Share your exaltation with others instead of glistening in the light on your own. Bring the Sun's energy into their lives too.

The Sun radiates at the hands seen in this card. Below the hands, a flower blossoms—symbolic of what can happen if you lead your life by the light of the Sun's positivity. It emphasizes the fact that you hold the power to get what you want. Now is the time to lean on confidence. Success is just around the corner!
What does today's card pull mean for you? Get a personalized interpretation. Click here to get your first reading for just $1.99.
Read more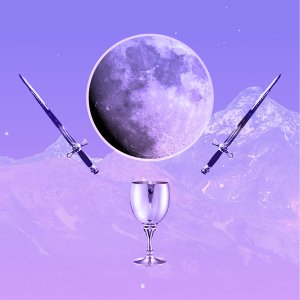 2023 Tarot Reading