Justice Card in a Love or Career Reading
In a reading focused on love, Justice may suggest that you may soon be getting some good relationship karma. Continue treating others with respect and the universe will provide. If you're in a relationship, now is the time to be honest about your feelings. If you're hiding something from your partner or vice versa, the Justice card is a clear message that the truth will soon come out. If the communication in your relationship is strong, however, the Justice card signifies that you will continue reaping the rewards of the partnership.

In a reading based on career, the Justice card is a sign that you need to seek some major balance in your life. Spending too much time at the office? Not making enough time for the people you love? This could have a negative effect. Justice is also a reminder to be honest when dealing with the people you work with. When they go low, you go high. And you'll win.
What does today's card pull mean for you? Get a personalized interpretation. Click here to get your first reading for just $1.99.
Read more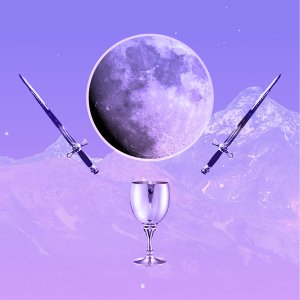 2023 Tarot Reading