Your Weekly Horoscope: This Is an Amazing Week for Progress!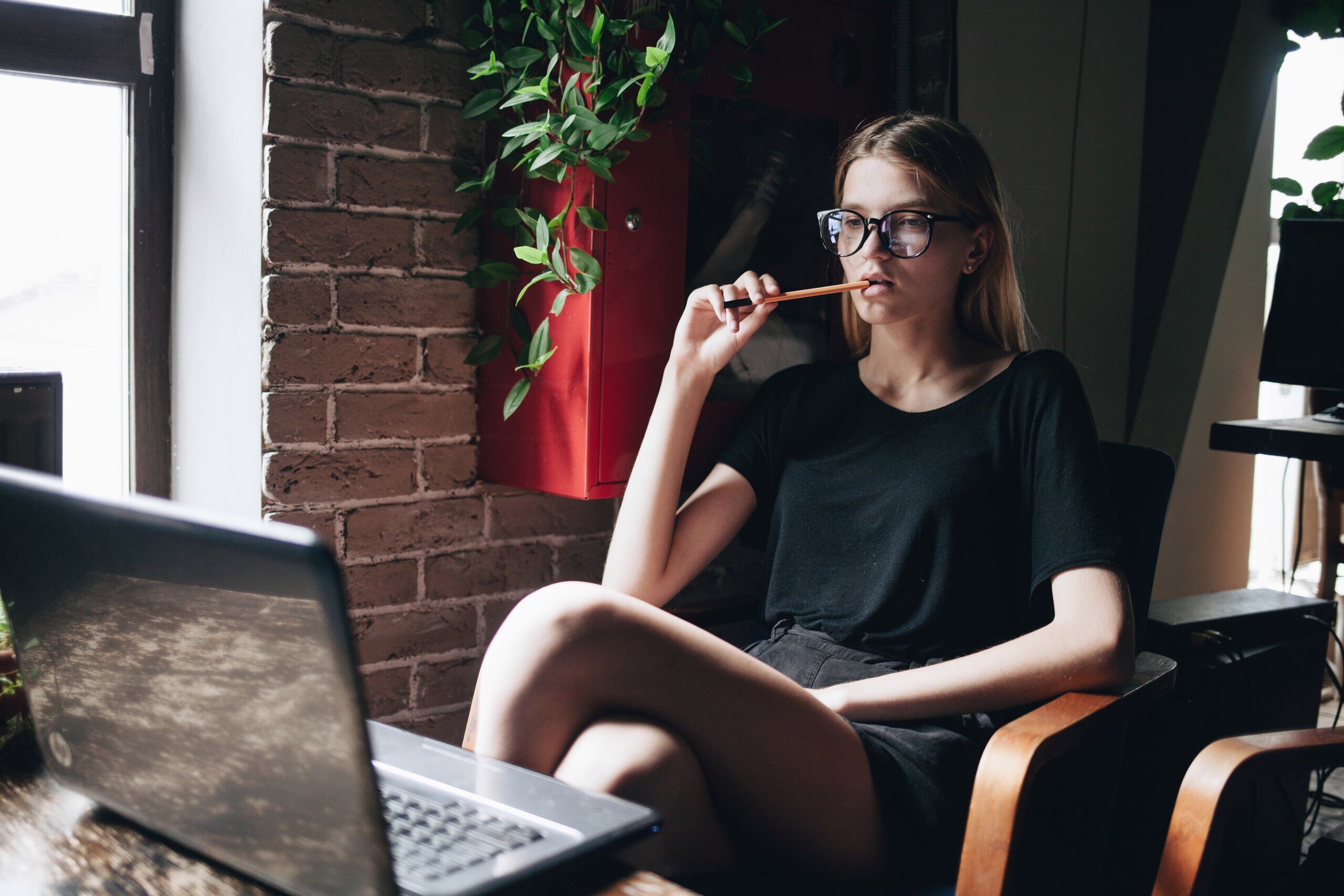 September 3 – September 9, 2018
Chatty Mercury moves into Virgo on Wednesday, where it's very much at home. This can pave the way for positive interactions, planning and organizing, and for all kinds of detailed work. This is very good for progress.

Cautious Saturn turns direct on Thursday after months in its retrograde phase. If you've used recent months to streamline and restructure areas of your life that seem to have stalled, this can be a real turning point. Things could begin to move ahead at quite a pace now.
See the future. Know the future. Download your premium astrology report today.

Lovely Venus moves into Scorpio on Sunday, which could coincide with more passionate feelings. It can also heighten a desire for another person or for possessions. On that same day, a new moon in Virgo offers the chance of a new beginning, but because it ties in with ethereal Neptune, be clear about what you want.

Aries
Play is being put aside in favor of work as both chatty Mercury and luscious Venus change signs this week. And it's a good thing because goals are more achievable than ever with sobering Saturn pushing forward on Thursday. And it's not just business — romance can take a new turn now! And with the new moon in your lifestyle zone on Sunday, double check everything to make sure a new opportunity is the right one for you. Read your entire Aries weekly horoscope.   

Taurus
Taurus, it's more leisure, creativity, and romance for you as the sun journeys through a more dynamic sector of your chart. It's joined by lively Mercury midweek, which could see you taking pleasure in reading, learning a new skill, or perhaps playing sports that require flexibility and quick thinking. What a week! Plus, with luscious Venus, your personal planet, moving into your relationships zone on Sunday, extra passion and sparkle with come into to your life. Like I said — what a week! Read your entire Taurus weekly horoscope.

Gemini
Feel like socializing (or even just granning a bit to eat with a friend?!) — well, a positive link between lively Mercury and sweet Venus on Monday make it an ideal time. By midweek, loquacious Mercury moves into your home zone, which means it's an excellent time to declutter and feel instantly more clear-headed. And with the new moon in your home zone on Sunday, it can be good time to adopt a pet or just spend quality time with the fam. Read your entire Gemini weekly horoscope.
Cancer
Good news: You've got an upbeat week ahead of you in which astrological shifts can bring positive change into your life! Perhaps the biggest is that sobering Saturn turns direct in your relationship sector, which means that those you interact with daily are likelier to get their act together. If a partner, loved one, or boss has been dragging their feet for whatever reason, hit 'em with a dose of kindness and see what happens! And as luscious Venus moves into your romance sector on Sunday, there will be plenty of sizzle to your current partnership or a developing bond. Ooh la la!  Find out more by reading your entire Cancer weekly horoscope.

Leo
If you've been overwhelmed by too much responsibility and work, there could be light at the end of the tunnel. Practical Saturn turns direct in your work and lifestyle sector on Thursday. As it pushes forward, you might begin to feel more confident about steps you can take to ease your present burdens. You might begin to feel more energetic, too.
Things take a very positive turn on the home front as delectable Venus moves into Scorpio on Sunday. This can be perfect for entertaining, as well as beautifying your home. Read your entire Leo weekly horoscope.

Virgo
Things seem to pick up for you midweek as talkative Mercury, your guardian planet, moves into your sign until September 21. Its presence here could see you truly in your element and enjoying study, planning and organization, and attending to the details of current projects. The new moon in your sign on Sunday can be perfect for kick-starting a new habit, upgrading a relationship, or taking life in a new direction. Go easy, though, because someone could try to undermine your plans. If so, you might need to have a talk about their attitude! Read your entire Virgo weekly horoscope.

Libra
This week, the sun continues its journey through a quieter zone, one that's linked with your subconscious mind and psyche. Considering this, a positive aspect between interactive Mercury and convivial Venus on Monday encourages you to enjoy any social events because your focus could soon change. Delightful Venus, your personal planet, moves into Scorpio and your money zone on Sunday. You might then be more inclined to connect with those who are on a more soulful wavelength and share your same values. You might seek security rather than try to expand your social world. Read your entire Libra weekly horoscope.

Scorpio
Good news could be coming your way! If you have had difficulties reaching deadlines, or if you've felt overwhelmed by the amount of paperwork, admin, or other tasks you face, this might now change. Hooray! And with practical Saturn turning direct in your sector of talk and thought on Thursday, and this could make all the difference. Look for a boost to your social life as sociable Mercury moves into this zone midweek, and your attractiveness could also get a boost as delectable Venus moves into your sign over the weekend. Ready for romance? Because ooh la la! You've got this. Read your entire Scorpio weekly horoscope.

Sagittarius
This is very much a time to show the world what you can do, and you get the help of animated Mercury as this planet moves into Virgo midweek. This can be a good time to interact with others and give and receive advice. Plus, if you're good at public speaking, giving a talk or lecture could boost your reputation. The new moon in your career sector over the weekend can also pave the way for positive opportunities. Be clear about what you hope to accomplish, however. Read your entire Sagittarius weekly horoscope.

Capricorn
If it has seemed like nothing but ups and downs recently, or two steps forward and one step back, this might be about to change. As karmic planet Saturn pushes forward in your sign this week, resistance can begin to ease, making positive progress possible. It might take a few weeks to get back into its forward trajectory, but once it does, you'll really feel a push to make headway. Venus, the planet of relating, moves into your social sector over the weekend, and this can bring plenty of extra sizzle to this side of life. Seeking romance? Finding it is a distinct possibility. Read your entire Capricorn weekly horoscope.

Aquarius
With the sun in a deeply sensitive sector of your chart and joined by Mercury midweek, the coming weeks bring a chance to let go of anything that no longer serves you. This is a time to dig deep and uproot emotions and experiences that are holding you back. Clearing away such baggage can be very liberating. If finances or an emotional bond is part of this, resolving related issues can be healing. The move of sultry Venus into your sector of ambition suggests that charm can work wonders if you're eager to get ahead. Read your entire Aquarius weekly horoscope.

Pisces
Relationships seem important, particularly once adaptable Mercury moves into Virgo and your relationship zone midweek. The sun, already in this sector, can help shed light on areas that might need attention, particularly regarding close bonds. Chatty Mercury's presence here can encourage conversation and reaching out. This is the time to negotiate and, when necessary, meet each other halfway. The movement of sweet Venus into your travel sector hints at the potential for romance while traveling. When you leave your comfort zone, encounters can lead you to new friendships and relationships. Read your entire Pisces weekly horoscope.  
—By Helen Adams & The Horoscope.com Editorial Staff
Photo: @Lesia.Valentain via Twenty20