Your Weekend Love Horoscope: Want an Incredible Sexual Connection? This is the Weekend to Get It.
Mars moves out of Libra and into Scorpio. Sex becomes less about love and partnership and more about intense, lustful passion! This combined with Venus in Sagittarius can lead to some pretty incredible sexual connections. You might meet a new lover or find new ways to make love with your partner. Be mindful that Mercury is still retrograde. We're all doing a big overhaul and analysis about what we want, so don't start making promises now and give your lovers the freedom to not have to make any promises to you. The lack of commitment can trigger pain and distrust. A Virgo moon opposes Chiron, and we're all feeling a little stressed. The trick is to simply breathe and accept where you are now. Let it be.
Want a sneak peek into 2018? Find out what to expect right now with your 2018 premium horoscope! 
Aries Weekend Love Horoscope
You're a slave to your passions! Lust becomes overwhelming, and satisfying it feels a whole lot more important than your independence. If you're single, you're going to want to go out and meet someone or pick up the phone and call that person you can't get out of your mind. You're very likely to return to an old lover – someone you know isn't right for you but right now you don't care. You're willing to take on the pain for some short-lived pleasure. This isn't bad or wrong. Just be conscious of your choices as you make them. And if you're partnered, romance your lover to get them as excited as you are. They may be taken aback by your sudden, intense passion, so warm them up and get them on the same page with you.
Love Lesson: Think twice before letting yourself become consumed by passion.
Passion Prediction: 

                     
Taurus Weekend Love Horoscope
Venus squares the Virgo moon as you retreat back toward old habits and you lover drifts away. For love to grow, you must move forward. The more you cling to your old ways, the less love you'll receive. The more you let yourself venture in new directions, the less grounded you feel, and the anxiety starts to creep in. You want to feel like you're in control, so you turn to your to-do list. You want to assert your grasp on every little detail of your life, but love cannot be contained. So let go. Any sense of security is just an illusion anyway. Plus, you want someone to stay with you even when they feel totally free to leave. That's real love.
Love Lesson:  Don't try to control your lover.
Passion Prediction:

Gemini Weekend Love Horoscope
Mercury rests between Saturn and the sun. You are reevaluating your perspective and realizing that you are much freer than you thought. You are becoming increasingly comfortable expressing yourself. That's the big picture of what's happening, but right now, this growth feels like confusion. It feels like not having it all together, and the Virgo moon wants you to get it all together. This makes you feel like you have something caught in your throat. You know what you want to say, but you can't get it out. You aren't clear how to best set the boundaries you need between you and your lover. But you are starting to see them. Clarity is manifesting, and your voice will soon find its way. Patience, my love.
Love Lesson: Let go of the security blankets that actually trap you.
Passion Prediction: 

                   
Cancer Weekend Love Horoscope
Go out and have some fun on Friday! The Leo moon unites your communication and independence, offering a brief reprieve from Mercury in retrograde. This will only last for the day, so express yourself on Friday. Wear something that makes you feel sexy and don't be afraid to hold back. The moon will be in Virgo by Saturday, squaring Venus, and majorly cramping your style. If you meet someone Friday night, it'll likely be over by the end of the weekend. This energy is also known to provoke lovers' quarrels, so watch your words. You're likely to obsess over details and subconsciously try to withhold your love. What do you need to feel comfortable about within yourself in order to let love flow?
Love Lesson: Love doesn't care about sticking to your timeline.
Passion Prediction: 

   
Leo Weekend Love Horoscope
The moon's in Leo on Friday, and the stars are on your side! A grand trine is formed between the moon, Mercury, Saturn, and Uranus. This moon also conjuncts the karmic north node. You are learning to fully express yourself – no holds barred – and this serves you well in love! This is precisely what you need to attract your ideal love. And the emphasis on the karmic north node means that the choices you make now will help you long term. Don't forget this. Over Saturday and Sunday, you're going to start doubting whether you are enough. After shining so brightly on Friday, you begin to fear that you were too honest and too much, but you can't be too much of yourself. So don't let those thoughts win. If you do, that's ultimately what will hold you back and keep you from experiencing your most fulfilling love.
Love Lesson: Strut your stuff!
Passion Prediction: 

          
Virgo Weekend Love Horoscope
You can't think away your confusion. You can only live it. Beware perfectionism. Perfectionism has no place in learning and growing and expanding, and you are expanding. You must let yourself fall and fail. This has to be okay. Otherwise you'll spend your life striving just to keep your head above water and ultimately keeping yourself right where you are. What is the scariest thing you are considering doing right now? Assuming it doesn't harm you or anyone else, then that's probably what you should  be doing! Take the leap and trust that you will know how to put any pieces back together if they fall apart. The Virgo moon squares Venus, the sun, and Mercury. You're bound to feel like an emotional wreck, but this is the hard work, and love is the reward. Do the work.
Love Lesson: No risk. No reward.
Passion Prediction: 

        
Libra Weekend Love Horoscope
Mars transitions from Libra to Scorpio, and you're feeling this shift! Think about your sex life. Have you recently formed a new relationship? Has your long-standing partnership deepened? You have Mars in Libra to thank for this. This placement asked you to move within partnership, and now that you're committed, Scorpio is asking you to go deeper. Dig into the mysteries of your sexual wounds and your most taboo fantasies, and begin to really start pleasing each other. Make time this weekend for sexual intimacy – either physically or through conversation. The moon's placement suggests that this weekend may be more about sharing sex secrets than having sex. But in time, the sex you have will help to heal these wounds.
Love Lesson: Be open and honest about your sexual scars.
Passion Prediction:  

               
Scorpio Weekend Love Horoscope
Mars joins Jupiter in Scorpio and sextiles Mercury and Saturn. Trust your intuition, but know that fear will cloud it more than anything. Do you know something about your lover? Or do you fear something about your lover? It's time to differentiate between your fears and the truth you can see in your mind's eye. The information you glean now makes way for a period of intense passion. Relax and enjoy what this means for your sex life and for your work, but also stay grounded and connected to practical concerns. We Scorpios are driven by passion and desire and life's dark, mysteries, but if we haven't done the work to embrace our own dark side, then our passions will force us to face them. This can be explosive, and not in the good way.
Love Lesson: Ground your passions in reality to keep them from controlling you.???????
Passion Prediction: 
            
Sagittarius Weekend Love Horoscope
Venus, Mercury, Saturn, and the sun are shaping your identity. How do you see yourself? How do you express yourself? What role does romance play in your life? These questions loom heavy, and you might not like the answers you learn right now. The Virgo moon encourages you to think about your long term goals and your life plan. As a Sagittarius, you may be thinking, "what life plan?!" You like to go with the flow and go where the adventure is, but Virgo shines light on how this can lead you away from your highest purpose. This weekend is for reflecting, and relationship shifts are likely. You'll be drawn toward making a commitment or breaking up depending on whether your lover is a truly good match for you, so be deliberate in love.
Love Lesson: Don't waste time on people who can't give you what you want.???????
Passion Prediction: 

 
Capricorn Weekend Love Horoscope 
A Virgo moon squares Saturn and trines Pluto in Capricorn. You're excellent at doing what you need to do to get ahead, and this weekend, you're given the emotional fuel you need to take yourself even further. You are keenly aware of your limitations. You are ready to take these into consideration and make the choices that help you change your life for the better. For you, this means going inside yourself and isolating slightly from your lover. That's not because you love them any less, but right now, you need quiet contemplation to listen to your own voice and make the decision that's best for you. Intuition is soaring, and once you've done your analysis and made your choices, your lover will be waiting for you on the other side.
Love Lesson: Every relationship is unique. Honor this.
Passion Prediction: 

     
Aquarius Weekend Love Horoscope 
If you want some romance this weekend, then go get it on Friday. Otherwise, you're better off spending time alone. Embrace your independence and remembering what it feels like. Your mind is focused on the future, and you're not sure what you want. And you're definitely not sure how romance fits in. How does being in a relationship shape your choices? Are you comfortable giving someone this much power in your life? If the answer is yes, then do it! Finding someone you're happy to share a life with is a beautiful thing. There's nothing wrong with valuing partnership and factoring it in. Just make sure that both people are on the same page and that they're ready to commit to you in the way you want to commit to them.
Love Lesson: Don't be coy about what you want.???????
Passion Prediction: 

          
Pisces  Weekend Love Horoscope 
Neptune squares the sun and Venus and trines Jupiter. You are facing self-deception, especially in your love life. Take time to sit and journal and reflect. Think about yourself – where you are now and what you want going forward. Think about your love life and ask yourself the same questions. Don't hold back. Trust that being honest with yourself doesn't mean that you will lose your lover. Trust that if you are meant to be together, you will find a way to make it work with the information you reveal to yourself now. Ultimately, this is a period of expansion and growth. And this hard, serious, honest reflection is essential. If you're single, pay special attention to the how you keep yourself from forming committed attachments. Reflect on what loyalty and commitment mean to you.
Love Lesson: Be honest throughout a relationship's lifespan, and work with your partner to make space for whatever happens.???????
Passion Prediction: 

Want a sneak peek into 2018? Find out what to expect right now with your 2018 premium horoscope!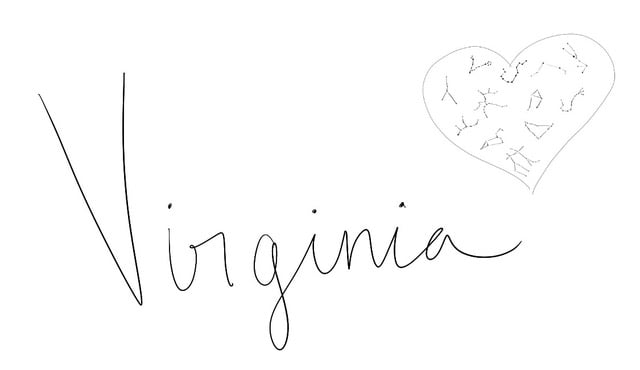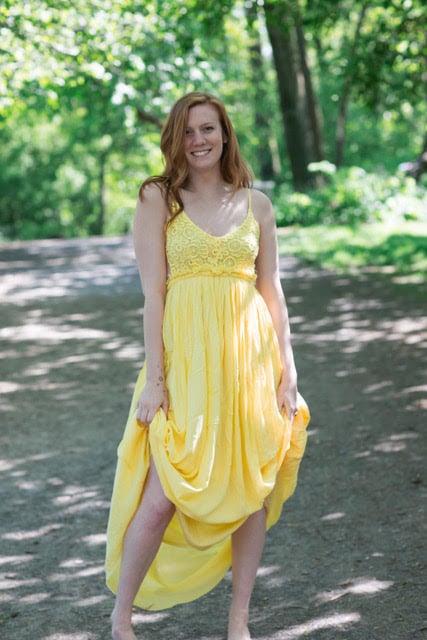 Virginia is a Brooklyn-based Reiki Master and psychic healer dedicated to expanding people's understanding of what's possible. She offers private readings, coaching, healing, and more through her company, Fleeting Connections.
Read last week's love horoscope here! 
Read your December horoscope here. 
Manifest love in the new year with your exclusive 2018 horoscope. 
Want more spirituality, mysticism, and advice for bringing your life to the next level? Follow us on Instagram.
Cover art by author Virginia Mason. Follow her @fleetingconnections on IG!
Rock the weekend with these Zodiac-inspired tips! 
A Sex Magic Spell to Enhance Your Soul 
How to Stop Mercury in Retrograde from Ruining Your Holidays
One Candle Can Change Your Life. Here's How. 
Having a Sucky Day? Before you Complain, Try this Foolproof Strategy