Your Daily Horoscope for Monday, December 18: A Sagittarius New Moon Means Anything is Possible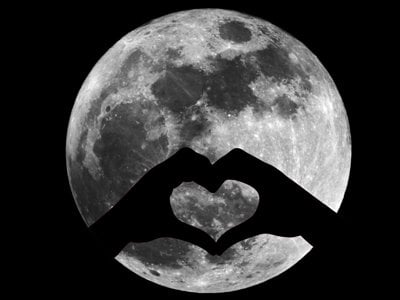 A Sagittarius new moon pushes our boundaries. As the moon forms a trine to Uranus, all signs are thinking big picture and being braver and bolder than ever before. There's still time to make 2017 count, and all signs are searching for reasons and ways to manifest a brilliant, beautiful life. Here, what else to expect for Monday, December 18, 2017.
Want 2018 to be the best year ever? Start prepping now with your 2018 horoscope!
Aries Daily Horoscope
Think you're done with Mercury in retrograde? Think again. An unresolved and unexpected issue may come up today. Don't panic and don't get defensive. Did you make a mistake or cut corners? Time to think of a solution. You can come out on top. 
Taurus Daily Horoscope 
Plans may get cancelled and you may go into defensive or angry mode. Try to think of the upside. You need a break, Bulls! Today is a perfect day to get one. Take yourself on a date, could be the ideal night to go solo to a movie or cafe and revel in the quiet simplicity the season can bring. 
Gemini Daily Horoscope      
Relationships take center stage, but every relationship undergoes a shift when it becomes more serious, and you may be feeling that tension today. Talk it through with your partner—don't gossip about what's going on with anyone else in your life. 
Cancer Daily Horoscope
The new moon brings transitions, Cancer, and you may not welcome them—even though they may be a good thing in time. It's okay to feel ambivalent, but it's also okay to recognize this move could be a very good thing. 
Leo Daily Horoscope
Today is a great day for socializing, Leo, and you may find unexpected plans pop up. Go for them! Who cares if it's a "school" night? You always get everything done, and the Sagittarius new moon may bring profound possibilites to your life today.
Virgo Daily Horoscope
Mixed messages abound today, Virgo. Being skeptical is smart today—make sure you truly understand what you're saying yes to, and ask for more time if something isn't clear. 
Libra Daily Horoscope
Family is expensive AF today, Libra! Shouldering a large burden? Don't feel like you have to do it alone. It may be wise to speak with someone else about whatever you're facing—even if it's something minor, like buying gifts for your entire clan, you shouldn't break the bank to do so. 
Scorpio Daily Horoscope
Work is stressful, Scorpio, as a power struggle emerges out of nowhere. Don't get caught in the nitty-gritty. The more big picture you see, the more power moves you can act on. The little stuff doesn't matter. It's all about the major actions that higher-ups will notice. Who cares what seat you choose during a meeting? Rise above small tussles like that and focus on what really counts. 
Sagittarius Daily Horoscope
Delays abound today, and you may be feeling frustrated that things aren't working according to plan. Understandable! Don't get too bogged down in details. Things may work themselves out in a day or so. And avoid Tweeting your displeasure on social media—you have a lot better things to do than yell at customer service today. 
Capricorn Daily Horoscope
In the days before the sun shifts to your sign, you're feeling #allthefeels. If you're on the cusp, you may already be celebrating your birthday a few days early. Remember that every year contains both expectation and loss. The more you anticipate and embrace that, the better. 
Aquarius Daily Horoscope 
You're still feeling dissatisfied and discouraged, and no one really seems to be understanding you. It's not you, It's the planets—specifically unique Uranus, trined to the moon. Creativity can help you escape. Sneak off to the movies, have a solo Netflix binge under the covers, or curl up with a hardcover. 
Pisces Daily Horoscope
Relationships are rocky today, and misunderstandings may occur, especially in a newish romance. Don't overthink things. Take things at face value, and also know one comment doesn't make or break compatibility. Attached? A big fight is brewing, let it out and let your SO know what's really bothering you instead of beating around the bush. 
Make 2018 count with your premium, exclusive horoscope!
Want more spirituality, mysticism, and advice for bringing your spirit to the next level of awesome? Follow us on Instagram.
Want more info to tap into the power of your Zodiac sign today? Try these articles!
The Spookily Accurate Power of a Single Card Tarot Draw
Having a Sucky Day? Before you Complain, Try this Failproof Strategy
The One Thing You Must Do During Your Saturn Return 
10 Ways to Make Your Life Even More Magical  
How to Get Your Life on Track When You're Stressed AF About the Holidays