Your Weekly Horoscope: You Better Get to Work, Work, Work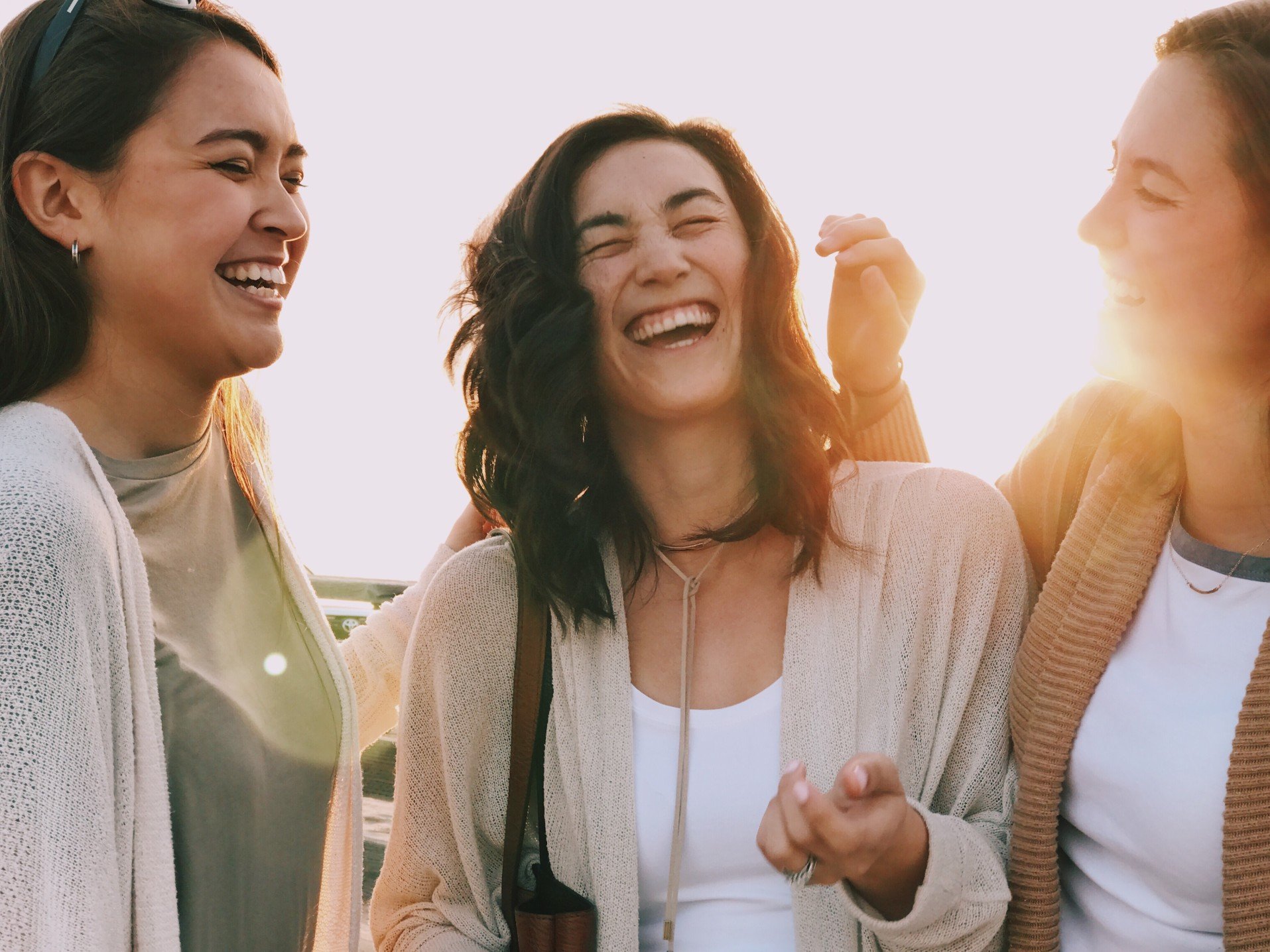 August 13 – August 19, 2018
Dynamic Mars edged back into Capricorn on August 12, and its retrograde influence may now be felt as a desire to set the record straight. Getting in order any outstanding issues linked with key responsibilities, business affairs, or your job can pave the way for fresh opportunities.
Lively Mercury continues retrograde in Leo until it turns direct this weekend. It might be a good idea to be particularly careful over the coming days because chatty Mercury will slow down considerably prior to pushing forward. Avoid signing anything of importance or purchasing big-ticket items until later next week. If you have no option, keep the paperwork and receipts.
Get an in-depth look at what career you'll thrive in AND your strengths and weaknesses.
Jovial Jupiter aligns with dreamy Neptune on Sunday, which can heighten the imagination and inspire kindness toward friends and neighbors. This influence can have a subtle quality that encourages taking up meditation or another spiritual practice.
Astrology Events This Week
Mercury Goes Direct in Capricorn – 8/18
Aries Weekly Horoscope
With a number of retrogrades in force, progress might be elusive. Plus, with fiery Mars, your guide planet, now back into Capricorn, you might feel extra anxious about your career. Well, good news is it's a great time to finish things overdue. With chatty Mercury turning direct this weekend, it can be a good time to be productive. With chatty Mercury turning direct this weekend, it's a good time to be productive — as long as you're not spending money on gadgets and other things you might not need. The week ahead is also great for creativity and indulging in the arts. Read your entire Aries weekly horoscope. 
Taurus Weekly Horoscope
Feisty Mars is currently retrograde, so an opportunity to travel, study, or work abroad could come your way again — it could provide you with some interesting opportunities! With the sun and eloquent Mercury continuing its journey through your home zone, your family life could be doing very well. Maybe it's time for a reunion of some sort? And with Mercury slowing prior to turning direct over the weekend, there could easily be misunderstandings — good luck out there! Read your entire Taurus weekly horoscope.
Gemini Weekly Horoscope
Chatty Mercury, your personal planet, continues in your sector of communication; however, since it's slowing down, it's best to think before you speak. With inquisitive Mercury changing direction, there could be additional delays and frustrations, which is why it would help to stay alert over the days ahead. Avoid signing anything important. In addition, jovial Jupiter in your lifestyle sector aligns with nebulous Neptune in your career zone, which can gift you with ideas that are larger than life. If you're planning anything, make sure that it's doable. And if you're in doubt, ask a trusted friend who might be able to save you from (or help you with!) your schemes. Read your entire Gemini weekly horoscope.
Cancer Weekly Horoscope
As eloquent Mercury forges a tie with lovely Venus in your home zone over this week, be careful to avoid being tempted into buying unnecessary things — or be on the lookout for the item you want, at a reduced rate! With chatty Mercury slowing in your money zone (as it prepares to turn direct over the weekend), it might be wise to take extra care with your personal information, credit cards, and other valuable pieces of paper or plastic. Finally, some very good news: a beautiful aspect between expansive Jupiter and dreamy Neptune could encourage you to take a trip and escape to someplace beautiful. Find out more by reading your entire Cancer weekly horoscope.  
Leo Weekly Horoscope
As talkative Mercury slows down prior to turning direct this weekend (and with other retrogrades happening), you might experience some delays and frustrations. Just keep moving forward — slow and steady wins the race. A very subtle and imaginative tie between positive Jupiter in your home zone and nebulous Neptune in a more sensitive sector of your chart might mean you're more open to other people's moods and feelings. You could be more ~psychic~ than usual and perhaps able to sense what's going on with someone even though nothing's been said. This info might help you make knowledgeable decisions, so use it wisely. Read your entire Leo weekly horoscope.
Virgo Weekly Horoscope
Beautiful energies that pervade your chart this week link to your relationship zone and social sector, so your love life might be on an upswing. Plus, with positive Jupiter aligning with idealistic Neptune, you could see the best in people and want to connect. It's a great time for romantic dates — be they first ones, or some one-on-one with a longtime love. Inquisitive Mercury, your personal planet, is slowing down and preparing to turn direct this weekend, so it might be wise to avoid committing to anything too quickly, especially important deals — and no matter what, read the fine print. Read your entire Virgo weekly horoscope.
Libra Weekly Horoscope
Feisty Mars, your relationship planet, has moved back into Capricorn and your family sector, so it's a great time to clean up everything around the house. However, with expansive Jupiter in your personal financial sector aligning with nebulous Neptune in your work zone, you could find yourself needing firmer boundaries in money and business matters. And with lively Mercury tying in with sweet Venus in your sign this week, an interesting encounter could come your way — this new person could remind you of someone that you used to know. Read your entire Libra weekly horoscope.
Scorpio Weekly Horoscope
Dynamic Mars, your co-ruler, is now in Capricorn and your sector of talk and thought, which means it's a good time to tackle deadlines with gusto. However, since sobering Saturn and powerful Pluto are also retrograde in this zone, things might feel like they're taking forever. It's OK, give it time. A very beautiful aspect between expansive Jupiter and dreamy Neptune could bring you closer to a favorite person. You might also enjoy reading fiction or watching an inspiring movie that encourages you to take up a cause. You might be willing to donate your time to help a local charity — it might feel really good to give back. Read your entire Scorpio weekly horoscope.
Sagittarius Weekly Horoscope
Dynamic Mars has moved back into your financial sector, and it will remain here until September 11, so the coming weeks could be your chance to sort out a matter that has been causing some anxiety. You have sobering Saturn and radical Pluto rewinding in this sector, and their influence can lead to more in-depth study. However, the appearance of the red planet can help you tackle everyday bills or expenses that you may have marked to be paid later. Getting up to speed with your financial responsibilities can help you stay in control and feel less stressed. Read your entire Sagittarius weekly horoscope.
Capricorn Weekly Horoscope
Fiery Mars is back in your sign now, which means a second chance could come your way. If it does come around again, register your interest quickly, even though it might take some time to come to fruition. Determined Mars will forge ahead on August 27, and it might be that things will gradually begin to take off at that time. Have patience! Mercury also aspects lovely Venus in a more prominent sector, someone might hit you up with an appealing idea. Exciting! Read your entire Capricorn weekly horoscope.
Aquarius Weekly Horoscope
The focus on your sector of relating continues this week, so you could still be under the influence of last week's solar eclipse in this zone. With eloquent Mercury slowing in preparation for turning direct this coming weekend, it might be a good idea to wait a bit. In addition, competitive Mars moved back into your spiritual sector on August 12. It will remain here until September 11, and this could act as a catalyst to come to terms with an issue that's bothering you. Maybe a friend could help? And with an upbeat aspect between expansive Jupiter and ethereal Neptune, it could be a good time to donate your time to a cause you care about. Read your entire Aquarius weekly horoscope.  
Pisces Weekly Horoscope
A positive aspect between expansive and dreamy Neptune in your sign is at its peak, which could inspire you to hit the road, for a while or for a short time. Either way, it could be great to soak in some quiet time. And with stirring Mars moving back into this same sector on August 12, this could be your chance to let go of any activities that aren't serving a useful purpose, giving you more time to yourself. Read your entire Pisces weekly horoscope.  
—By Helen Adams & The Horoscope.com Editorial Staff
Photo: @samanthavaughan via Twenty20