Weekly Horoscope for April 2 to April 9: Saturn Puts You to the Test. Sail Through!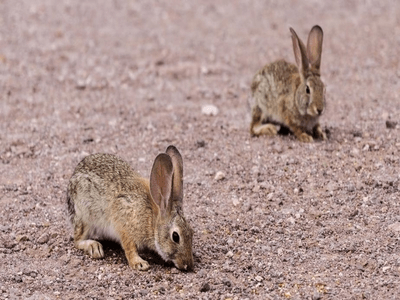 Sobering Saturn plays a big part in the week ahead as it makes several key aspects. On Monday, feisty Mars merges with this cautious planet in the sign of Capricorn, which can mean you have a lot of responsibilities to tackle. There may be no getting away from all the things you have to do, much as you might like to focus on more lighthearted and fun options. Midweek could bring a degree of conflict as lively Mercury, in its retrograde phase in Aries, angles toward dynamic Mars to possibly cause a clash with someone in authority. This might continue on Thursday as expressive Mercury forges a link with practical Saturn. Unless you can find a way to compromise, it might be hard to see eye to eye with a boss or superior. You might decide a compromise is best even if it means working a little bit harder. Here, your weekly horoscope for April 1 to April 8.
See the future. Know the future. Download your premium astrology report today. 
Aries Weekly Horoscope 
One thing you could have difficulty with this week is someone telling you what to do. You might have to knuckle down and follow their instructions. This could be the way of things over this week as Mars, your guide planet, ties with prudent Saturn in your sector of goals and authority. Either someone is putting pressure on you or you're putting pressure on yourself, and this might be hard to tolerate. However, this is something you'll need to get used to, with sober Saturn in your career zone for some time to come. You now have a chance to showcase your skills and prove yourself to the world, and the coming days can be a part of this process. With lovely Venus angling toward Saturn on Saturday, you may realize that if you're to reap rewards, getting on with key tasks rather than resisting them is the way ahead.
Taurus Weekly Horoscope  
As feisty Mars syncs with cautious Saturn in your sector of far horizons this week, you may feel a push to grab a golden opportunity. The one thing that might hold you back is that it could involve a lot of hard work. You might need to juggle various commitments if you are going to fit it in. And if you're going to do a good job, there are likely no shortcuts. Another side of you could find all this difficult to take on board, so don't be surprised if you feel that this may be too much and that it might be easier not to bother. However, this could just be voices from the past encouraging you to stay in your comfort zone. With delightful Venus making a pleasant angle to practical Saturn over the weekend, you could be willing to go that extra mile to secure your future.
Gemini Weekly Horoscope    
The sun in your social zone allows you to feel upbeat and vital. However, a tie between feisty Mars and sober Saturn in an intense sector of your chart could bring frustrating issues into the mix. These might be tied to a money matter or perhaps a personal relationship. You could find that the more you try to sort things out, the more difficult it becomes. Relaxing and going with the flow may not be easy either, but it can allow things to work out as they're supposed to. Comments from friends may seem rather trivial, but they're likely trying their best to help. With lovely Venus in a secluded sector of your chart, the cosmos encourages you to take time out to relax and reflect. In fact, you could begin to feel more at ease with everything over the weekend. And this can make all the difference in the way things pan out.
Cancer Weekly Horoscope
Trying to make any headway this week could be hard. Others may be quite demanding, and their needs might take up a lot of your time and energy. You also have plans of your own to attend to, and even here the presence of Mercury retrograde can cause delays. If the pressure becomes too much, you'll need to set some firm boundaries. Let others know that there is only so much you can do – and be strict with them. The ability to say no and mean it can be especially useful in the days ahead. Still, your friends could prove very supportive and willing to help you out in whatever way they can. With lovely Venus in your social zone angling toward sobering Saturn over the weekend, someone may pitch in or give advice that proves invaluable. Don't feel you have to handle this alone – just ask.
Leo Weekly Horoscope
The pressure may be on at the start of the week as determined Mars links to prudent Saturn. This blend of energies takes place in your work and lifestyle sector, and it could see you tackling a project that is somewhat overwhelming. Although your focus and concentration may be good, it could be a great help to delegate aspects of this task. If you encounter obstacles, try to relax. Pushing too hard might make things worse. Another side of you could be eager to explore, travel, and traverse new terrain. It might be hard to try to satisfy a desire to get ahead with a need for adventure. However, if you can schedule in a short trip or even a walk or run in natural surroundings, it could energize you greatly. Over the weekend, your efforts may impress someone who is important to you in your career or business.
Virgo Weekly Horoscope 
Are you pushing yourself too hard? If a creative project seems to be taking a toll, don't feel guilty about enjoying a respite. Taking time out is very important because it allows you to replenish your creative side. Over the week, a clash between chatty Mercury in its retrograde phase and sobering Saturn in your leisure zone could have you wondering if your efforts are really benefiting you. This might be a good time to talk to someone who can see things from a different perspective. Perhaps with a few adjustments your plans will go more smoothly. The presence of upbeat Venus in your sector of travel can be a call to enjoy new adventures. If you haven't taken a proper break in some time, the weekend could bring an opportunity to do just that. Commit to enjoying yourself and go for it.
Libra Weekly Horoscope 
A tie between fiery Mars and cautious Saturn in your home zone could inspire you to get organized at the start of the week. If your home and family sector hasn't been as together as you'd like it to be, you could be moved to sort this out. Breaking it down into smaller chunks can be an easier way to go about this and still leave time for other things. If you can delegate some tasks, do so. There could be a clash with a partner, family member, or even friend who is eager to spend time with you. You might need to compromise in this regard. On another note, with Mercury retrograde in your sector of relating, there could be a reunion or get-together. If you're thinking of holding it at your place, this would be another reason to get things shipshape. If you do go ahead, it can be very successful.
Scorpio Weekly Horoscope 
There is quite an intense focus on your communication zone, suggesting you could be very determined to move ahead with your present plans. Even so, with feisty Mars merging with prudent Saturn at the start of the week, you could hit a roadblock. This doesn't mean that you should abandon your project but that you should consider stepping back. With a few adjustments and some expert advice, you could soon be back on the road. The way you connect with others can be rather passionate as well. During the week there may be certain people who find your approach a little too much to handle. They might prefer it if you were less persnickety and more relaxed in general. Taking the time to understand their perspective can lead to positive progress, especially over the weekend. Lovely Venus in your sector of relating can greatly enhance your social life, too.
Sagittarius Weekly Horoscope
At the start of the week, it might be helpful to cut back on spending because delays could cause a cash-flow issue. This may not be your fault but rather an issue with a payment process or something similar. It might be helpful to keep some spare cash handy. At the same time, you could feel moved to cut back on items you don't really need. This may clash with a desire to enjoy life. With the sun and chatty Mercury making a conflicting angle to cautious Saturn over the days ahead, a part of you might want to experience new adventures. In this case, a compromise may be necessary. When it comes to wellness matters and nurturing yourself, you could be equally determined to save. The presence of lovely Venus in soothing Taurus suggests that investing in yourself and enjoying a few pampering sessions could be good for you.
Capricorn Weekly Horoscope 
You might be tempted to push yourself, particularly at the start of the week. If you've set a deadline, a tie between dynamic Mars and limiting Saturn could coincide with one or two obstacles. It might be better not to put too much pressure on yourself. The harder you try, the more difficult it could be to move ahead. You might find that getting out of your own way is also very helpful. You could be overthinking this matter when taking a more relaxed approach would help tremendously. Your plans could clash with those of your family, and they may be only too willing to make their feelings known. With positive Venus in your sector of leisure and fun, you could benefit greatly from taking time out to enjoy yourself. And if you take the family along, so much the better. The main point is not to spend too much time working.
Aquarius Weekly Horoscope 
There could be one issue that makes you feel tense or uptight, and this might coincide with the merger of fiery Mars and practical Saturn. This could be linked to a past experience or something you're going through now. However, it's the way you deal with it that will make all the difference. Try not to feel guilty about any of this. Instead, consider discussing it with others to get their perspective. An awkward angle between Saturn and chatty retrograde Mercury suggests that you may not want to share everything. You could find, though, that discussing more delicate issues with someone you absolutely trust can bring relief as well as solutions. The presence of sweet Venus in your home zone actively encourages you to take good care of yourself. Get plenty of rest, eat well, and enjoy a few treats. Whatever you're working through on the inside, try to be gentle with yourself.
Pisces Weekly Horoscope 
Your friends could be particularly demanding during the early part of the week, which could put unnecessary pressure on you. If this has been going on for some time, you might need to take action. A powerful focus on your social sector suggests that you may already be contributing a lot to your community, clubs, and other groups, so it might be worthwhile to prioritize these activities. With stirring Mars tying to practical Saturn, this would be a great time to start. There might be times when you need to say no and mean it. In addition, if you aren't getting paid for the extra work you're doing, it's possible you could feel resentful. Once again, if you're giving more than you're getting, this could be something that needs to be remedied. Convivial Venus is in your sector of communication, though, so talking things over could bring some relief by the weekend.
Make 2018 your year! Here's how!
Read last week's horoscope here! 
See the future. Know the future. Download your premium astrology report today. 
For more spirituality, mysticism, and advice for bringing your spirit to the next level, Follow us on Instagram.
Don't Miss ANY of These Inspiring, Impactful Stories Written To Unleash Your Potential: 
How to Enhance Your Dating Game in One Magic Step
Need to Heal Your Heart? This Crystal Can Help
A Sex Magic Spell to Enhance Your Soul
What Color is Your Sexual Aura? Find Out and Have the Best Sex of Your Life
Have an Amazing Orgasm, Based On Your Star Sign
The Wildest Match for Every Zodiac Sign 
The Best Aphrodiasiac for Every Zodiac Sign