Weekly Horoscope: April 18-24, 2022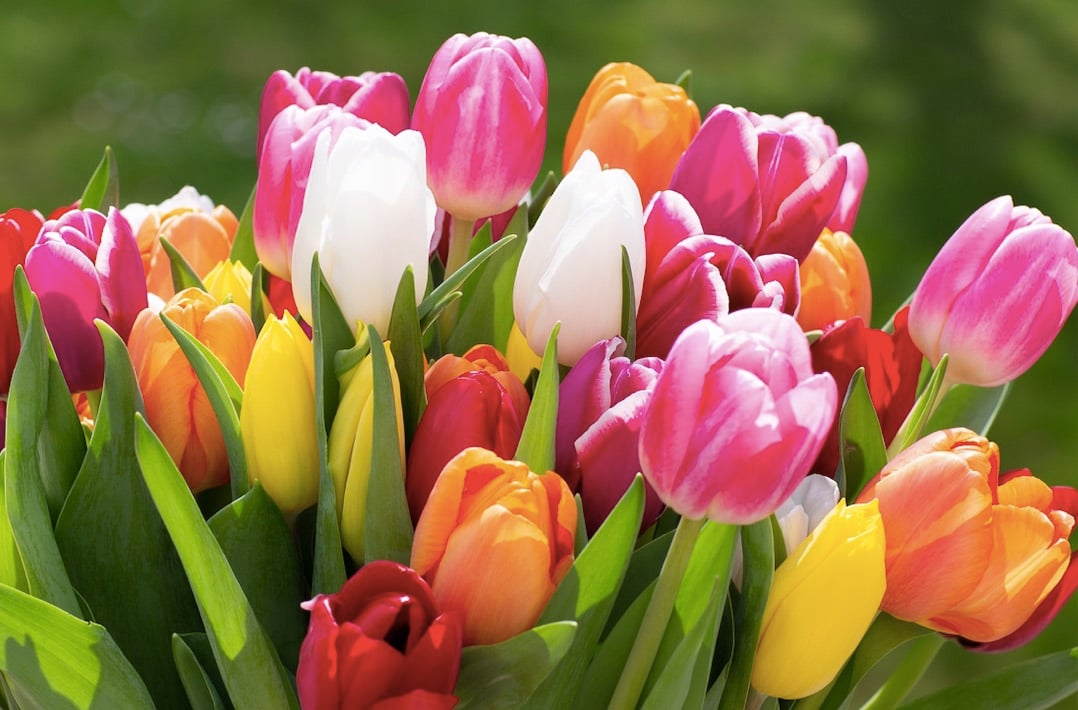 We bid au revoir to Aries season this week. It's been quite the ride, especially with some of the tense Plutonian and Uranian transits we've experienced over the last four weeks. Unfortunately, eclipse season is upon us, so I can't promise that the season of the Bull will be that much better — prayers up for the fixed signs who will be particularly affected.
Of all this week's astrological hijinks, perhaps the most impactful is the sun's shift into Taurus. Taurus epitomizes "treat yourself" energy, so the collective would do well to keep a wary eye on their spending, lest Gemini season catches us with light wallets (or even the horror of being penniless for the summer). So, enjoy yourselves this season — but within reason.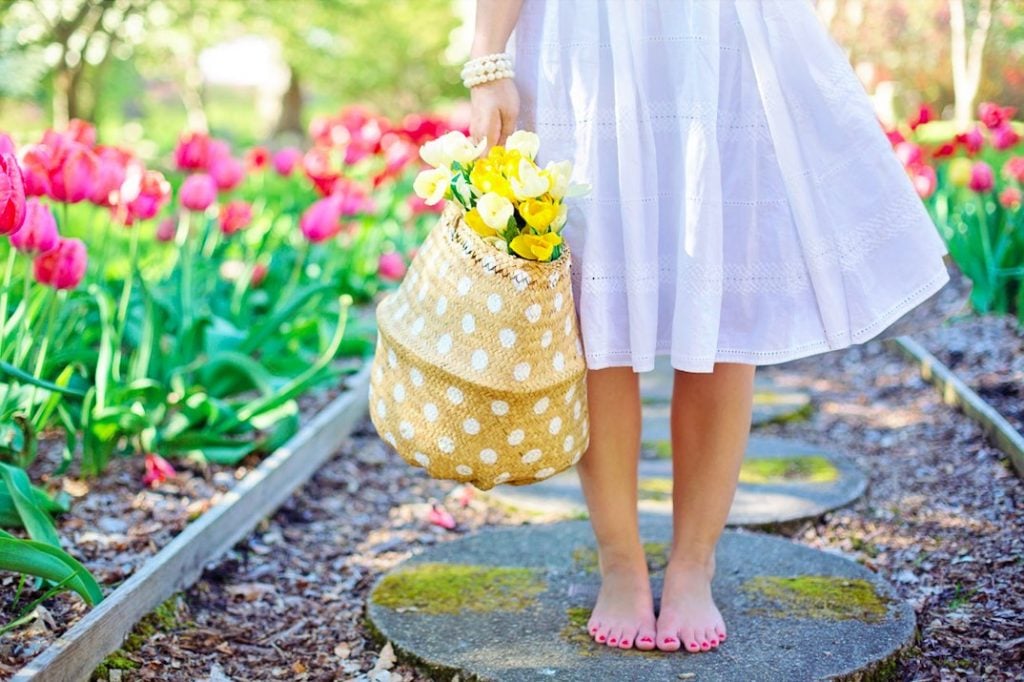 Your Zodiac Sign's Weekly Horoscope
Aries
All good things must come to an end, Aries, your season included. As we enjoy the final two days of the season of the Ram, it might be a good idea to take some time to reflect on your experiences over the last month. What adventures did you begin, and which ones are worth continuing as the sun shifts into your sector of values? Contemplate a little financial conservatism as you make your choice, as the sun and Mercury are in your financial zone.
Read your full Aries weekly horoscope.
Taurus
Bienvenue to your season, Taurus! With the sun popping into your appearance sector on Wednesday, you're bound to feel a little pep in your step for the next few weeks. Paired with chatty Mercury, all eyes are sure to be on you! So, try to push yourself a little more out of your comfort zone this season. Though I'm sure it'll be more than a little challenging — Taurean energy is all about comfort — you'll be surprised about the attention and opportunities that you may receive when you do!
Read your full Taurus weekly horoscope. 
Gemini
Stillness certainly isn't a Gemini virtue. But the sun shifts from Aries to Taurus, and you may find your energy shifting from friendly to more meditative. Whereas Aries season might have found you in these streets, Taurus sees you more in your head. But don't fret! Consider the next few weeks as an opportunity to cocoon yourself and refurbish your inner world. Like a butterfly, you'll burst forth ready and willing to take on the world come your season!
Read your full Gemini weekly horoscope.
Cancer
There's nothing wrong with being a bit of a homebody, Cancer. Of course, there's nowhere like home. However, the sun's shift into Taurus and your friendship might beg to differ. Go out for a night on the town with the girls (or boys), or even stay in for a movie night. Whatever activity you end up settling on, let it not be solitary. Your nearest and dearest miss you; take some time this astrological season to catch up.
Read your full Cancer weekly horoscope.
Leo
Aries season might've brought some truly invigorating feelings, Leo. I hope you took advantage of them because Taurus season finds you buckling down and taking a more serious look at your career. "The grind" is the theme over the next few weeks. However, folks generally don't appreciate being flaked on. So, be sure to make your nearest and dearest aware of your newfound professional focus. Communication is key!
Read your full Leo weekly horoscope.
Virgo
You're one of the signs that we have to remind to get out a little, Virgo. With the sun moving into Taurus and your adventure zone, there's no time like the present to (re)enter the world. Perhaps a short trip across your area is in the cards for you. Or maybe that trip's more philosophical, and you find yourself starting a good book. Either way, take time over the next few weeks to switch things up!
Read your full Virgo weekly horoscopes. 
Libra
Usually, this is more Scorpio's turf, but this week's solar transit will have you creeping more on the darker side of life. However, this isn't necessarily a bad thing, Libra! The sun's movement into Taurus lands it in your intimacy and transformation zone, dusting up the feelings and urges that you generally try to ignore. It certainly isn't the most comfortable transit. However, sometimes, discomfort is necessary for growth. Embrace change this month.
Read your full Libra weekly horoscope.
Scorpio
What better season to home in on your live life than Taurus, Scorpio? This week the sun leaves its perch in your habits zone for your romance one. Having joined Mercury, you'll undoubtedly be more focused on the soft side of life, which can naturally be a little difficult for someone like you. Furthermore, the sign of the Bull is known for its stubbornness, but in love, you may have to give a little, but you certainly won't regret it!
Read your full Scorpio weekly horoscope.
Sagittarius
In order for your mind to be right, your body must be as well, Sagittarius. With the sun now in your health and habit zone, 'tis the season to start taking your wellness seriously. After all, how will you score that hottie come Gemini season if your body's giving winter rather than summer? But aesthetics aside, it's also important for you as a fire sign to burn that excess energy, so get you lifting!
Read your full Sagittarius weekly horoscope.
Capricorn
Now, no one's telling you to go crazy, but it might be a good idea to let loose a little more starting this week, Capricorn. You see, the sun will be making its grand entrance into Taurus and your pleasure zone this week. Achievement is great, but this season, it might be a good idea to indulge a little more than usual. Taurus is, after all, a Venus-ruled sign, and you deserve a break!
Read your full Capricorn weekly horoscope.
Aquarius
Home is where the heart is, Aquarius. The sun in the sign of the Bull makes its way into your domestic zone this week, reminding you of the importance of your foundations. When your home is in disarray, your life often follows, so take the next few weeks to really make your house a home. Taurus is an indulgent sign, so don't be afraid to spend a little on furnishings that you think would make your place more comfortable.
Read your full Aquarius weekly horoscope.
Pisces
Wednesday sees the sun entering your communication zone, so you're primed to be quite the Chatty Patty this season. However, closed mouths don't get fed, so open up, Pisces. Have you been biting your tongue to keep the peace? If so, that comes to an end now. The Taurean energy demands that you stand your ground and have those important conversations. You'll be better for it.