Things That Will Always Cheer You Up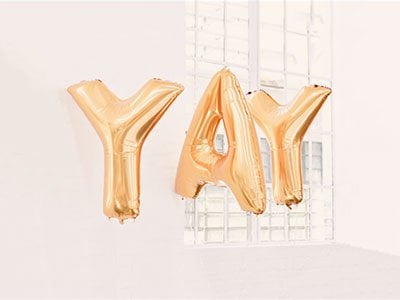 We all slip into the doldrums from time to time. What silly, or not so silly, pick-me-up is the go-to for your sign?
Aries
Watch an action or thriller movie. The more car chases and explosions, the better.
Read: 10 things that will lift an Aries' mood up
Taurus
Go shopping. You don't have to buy anything, but you probably will – even if it's only a bouquet of flowers.
Read: 6 little things every true Taurus native loves
Gemini
Try out a new game app. Can you play with friends? All the better.
Read: 5 things every Gemini loves
Cancer
Go to the local animal shelter, pet store, or visit a friend with a furry friend and pet your blues away. Better yet: adopt one!
Read: Tricks to turn off a Crabby mood
Leo
Call your mother, or someone who likes to mother you. We all have an inner child that needs a hug (even if it's just virtual) now and then.
Read: Feeling down? Leo's 5 quick fixes
Virgo
Make a fresh pot of tea and sit down with a favorite book. After some peace and quiet and short escape, look out, world!
Read: Virgo's little pleasures
Libra
Put on your nicest outfit, or your favorite piece of jewelry. Look at it. Touch it. There are some beautiful things in this world, and some of them are yours.
Read: Libra's 8 keys to happiness
Scorpio
Go for a long walk, preferably in the sunshine. You may not want to do it, but when the walls are closing in on you, it's time to get out.
Read: 5 reasons to love your life, Scorpio
Sagittarius
Go out to eat with a friend – or three. Share a few new dishes while you dish out the latest gossip.
Read: Why Sags see the sunny side of life
Capricorn
Cheer somebody else up. Feed a stray animal. Volunteer. Be active, and be of service.
Read: Capricorns adore all of these things
Aquarius
Unplug, just for an hour. Walk away from social media, go out and smell the flowers. Look up at the stars.
Read: 7 Aquarian joys
Pisces
Turn up the music. Louder. No, louder! You should be able to swim in the sound. Dance out of your funk.