These Magic Forests Can Heal Your Soul From Anywhere in the World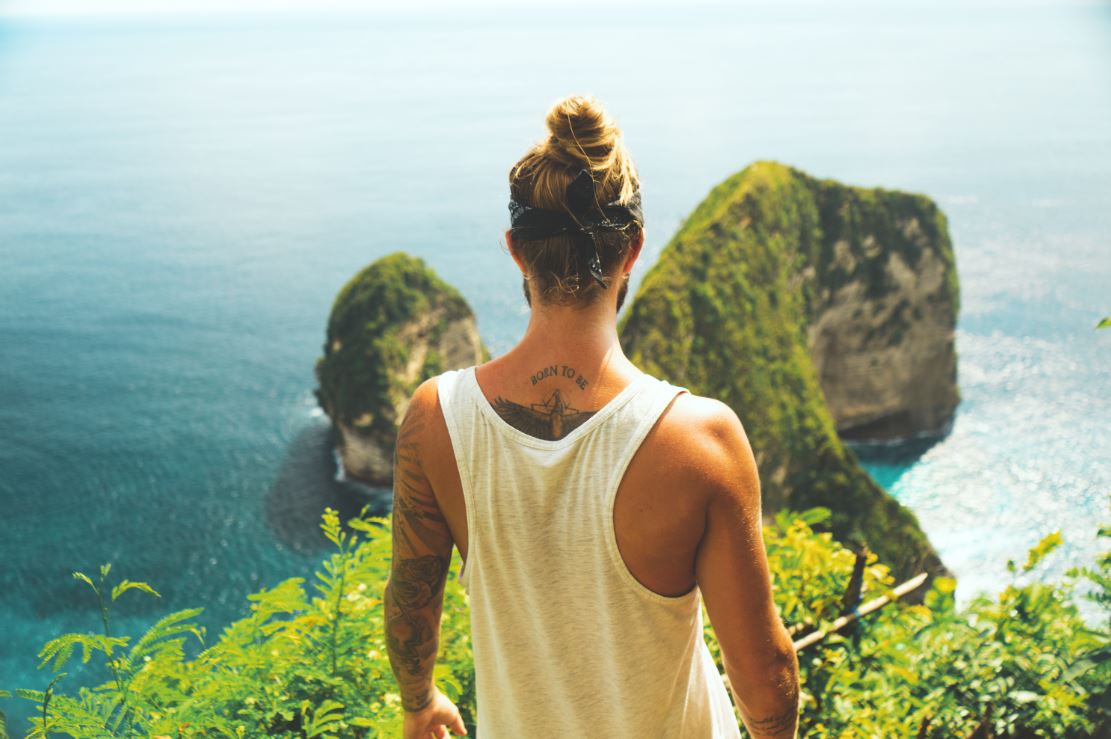 Want 2018 to be the best year ever? Start prepping now with your 2018 horoscope!
If you've never heard of a sacred forest or grove before and you're wondering, naturally, what in the world they are, well, they're pretty much just what they sound like. They're groves of trees or plots of forest with high levels of biodiversity that have been preserved and protected due to their religious significance to specific groups of people or cultures. Often, magical lore and legends surround sacred forests, which is part of what makes them each so special in their own unique ways.
There's a high concentration of sacred groves in Asia, Europe, and Africa — but they can be found in America and Australia, too. They often contain a high density of medicinal plants unique to them; and even endangered species can be found in sacred groves in abundance. I put together a list of some of the ones at the top of my bucket list (though it was really hard to narrow down!). If you love nature, and a little bit of local legend with your vacation, you're going to want to check these places out. While you may not be able to book a trip, just visit them on your browser—connecting to the image of them can help calm you down and connect you to the sacred mysteries of the earth. Put an image as your screen saver and get lost in the woods!
1. Mawphlang Sacred Forest, near Shillong, India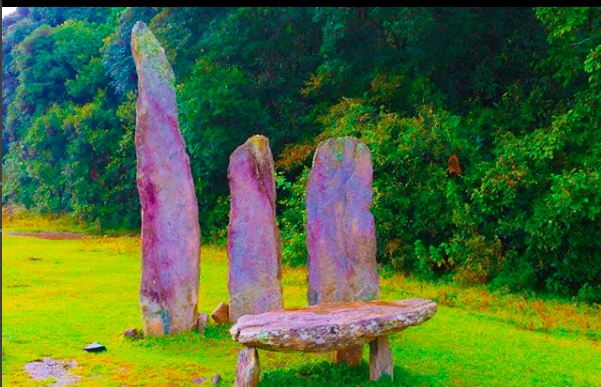 Located about 15 miles away from Shillong, a small state in India situated almost 5,000 feet above sea level, this sacred forest is spread over 192 acres of rich, lush land, and is said to be protected by the local forest deity. Mawphlang houses orchids, ferns, wild mushrooms, fungus that glows in the night, and trees which are said to have cures for diseases. It's deemed sacred by the people of the Khasi tribe, and has been for hundreds of years. Rumor has it that they would perform ancient ritual sacrifices in the forest, and the stones that were used as altars during the sacrifices can still be seen inside the groves. There's just one rule you need to follow at Mawphlang: In order for it to remain sacred, nothing bad can happen here. If the rule is broken, culprits supposedly pay the karmic consequences and are harshly punished. Plan to spend a few hours in the forest; it's best to go with a guide.
2. Osun Osogbo Sacred Grove, near Osogbo, Nigeria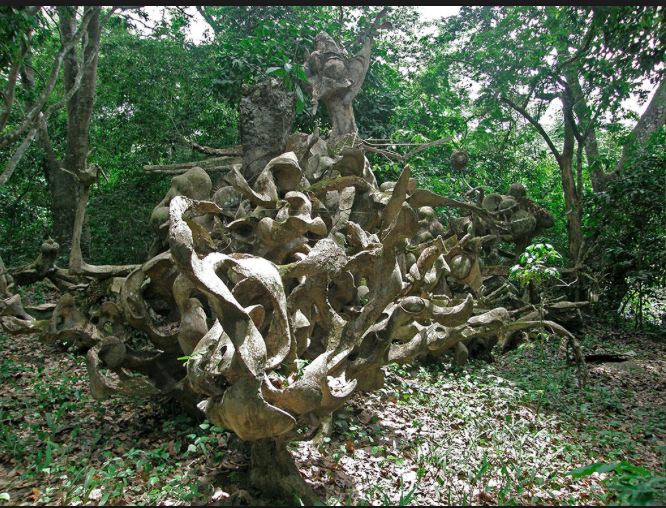 Just outside the city of Osogbo (the capital of Osun State) and alongside the River Oshun, is 185 acres of beautiful green forest filled with butterflies, monkeys, and forest antelopes (they look like the animal version of Samoas, and they are adorable — look them up!). Because Osun is believed to be the last sacred grove in the Yoruba culture, it was named a Unesco World Heritage site in 2005. It is said that the goddess of love, fertility, and water, Osun, lives in the groves, and that the animals there are physical manifestations of her — which means they cannot be hunted. Every August, the Osun Osogbo Festival, which is held in honor of Osun, takes place here. The festival begins with a ritual meant to cleanse the community of evil, called the Iwopopo Ritual; and Yoruba gods and deities, and priests are honored over the course of 12 days. Maybe this year skip Burning Man and try this instead?
3. Sefa Utaki, Okinawa, Japan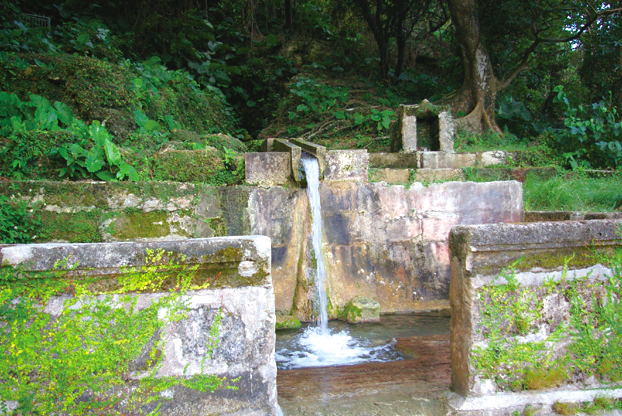 If you're planning a trip to Okinawa, make sure to include a visit to Sefa Utaki, a sacred grove that overlooks nearby Kudaka Island, also know as "island of the gods," on your itinerary. It's considered to be a holy spot in the indigenous Okinawan religion — the prefecture's most sacred — and a World Heritage site, to boot. As legend has it, the place was built by the creator goddess, Amamikiyo. During the early part of the 16th century, Sefa Utaki was used by people of the Okinawan religion as a site for religious rituals and ceremonies, making it a sacred place for all eternity. Some people even believe that Sefa Utaki is a portal leading to the supernatural world. Kind of like Stranger Things' Upside Down? (Though hopefully minus the demon!)
4. Forest de Nevet, Brittany, France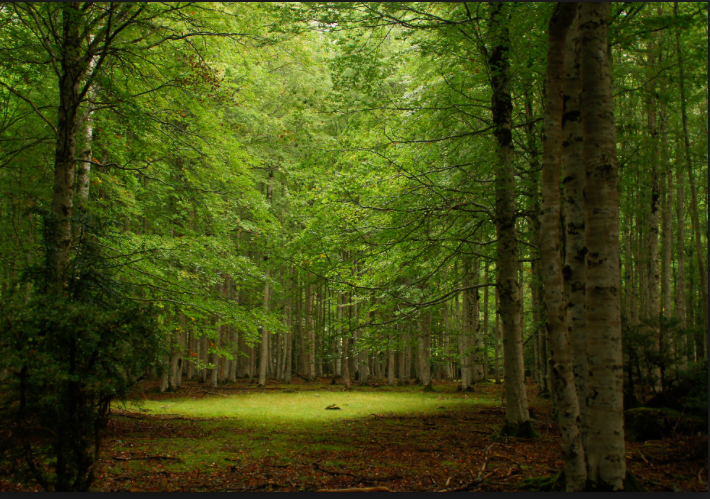 Nevet Woods is a 555-acre sacred forest made up of dense vegetation. Pear, pine, and sweet chestnut trees, among many others grow in this forest that was once a Druid and Celtic sanctuary. Forest de Nevet is located in Kerlaz, France, just outside of Locronan, which is said to be a village with a deep religious spirit; traces of Le Nemeton, the Druids' sacred site, can still be seen here. According to legend, during the sixth or seventh century, the Irish bishop, St. Ronan, fled Ireland to the forest looking for some peace. He is buried here, and his tomb has since become a place where miracles occur. Find out for yourself: You'll find trails for hiking, horseback riding, and mountain biking here — as well as wild blueberries and strawberries to pick as you wander.  
5. Sacred Rudraksha Forest, Kauai Hindu Monastery, Kauai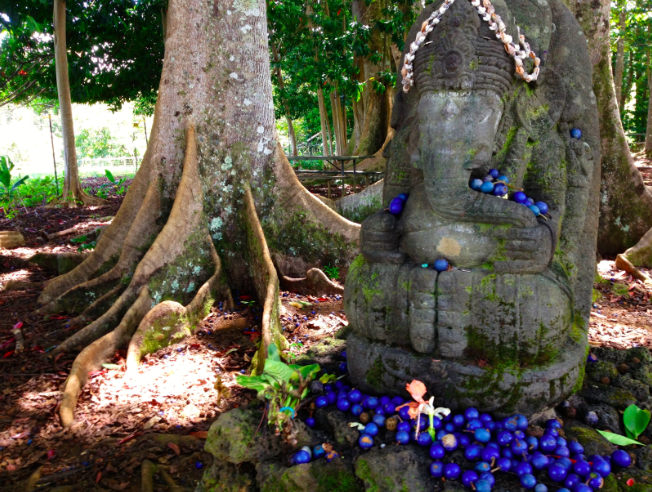 The Sacred Rudraksha Forest is the only Rudraksha forest in the United States. Rudrakshas, if you're not familiar, are seeds said to have medicinal properties that are strung on necklaces and used for prayer beads in Hinduism. They come from beautiful blueberries that look like a cross between very large blueberries and those ubiquitous shiny blue Christmas ball ornaments. Lore has it that the Rudraksha tree sprung from tears of fulfillment shed by Lord Shiva after he awoke from hundreds or thousands of years of deep meditation (which he had begun with the goal of destroying evil). The sacred forest is down the road from the grounds of the Kauai Hindu Monastery, and the grove was planted by the monks from the monastery over 30 years ago (which explains why a Rudraksha forest in Hawaii, if you were wondering). The blue marbles, as some people call them, make the place a pretty one, but the calm of the forest and the monastery nearby really make it a place where you can go to find inner peace.
And if you're looking for some respite, but you're not able to get to any of these magical places just yet? Fear not — all forests are enchanted and even sacred in their own ways. Just last week, I saw a bald eagle for the first time during a hike, and I once saw tree roots that glow in the dark in the regular ole woods. Any forest, really, even one in your own backyard, can be a good place to take a few deep breaths and connect to the Earth.
Get a head start on 2018 with your exclusive 2018 horoscope! 
Want more spirituality, mysticism, and advice for bringing your spirit to the next level? Follow us on Instagram. 
Want to Know How The Stars Predict Your Personality? Read These Articles! 
The Wildest Match for Every Zodiac Sign
What Hairstyle Would Your Sign Be? 
Your Sign's Best Zodiac Match in Bed
The Perfect Workout for Your Zodiac Sign
The Perfect Recipe for Your Zodiac Sign