There's a Leo Lunar Eclipse on Wednesday. Here's How to Deal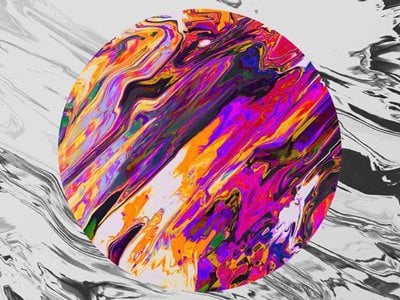 Eclipse season 2018 is here! We astrologers like to talk a lot about eclipses. That's because we pay attention when they happen, and we're not kidding when we say that sh*t always goes down. Sudden and unexpected milestones are likely to be met.
You may abruptly get a new job, get engaged, or move, or on the flip side, you may lose your job or breakup. Whatever happens, these eclipses have your back. They are working to keep you on track, and if anything is lost, then it likely wasn't meant to last.
And remember, each eclipse season is a cycle. Where you are after the first eclipse is not where you'll be after the last eclipse. So have patience. You won't know the end of this story until you're done living it. And this particular story begins with a lunar eclipse at 11 degrees Leo on January 31, and it ends with a solar eclipse at 27 degrees Aquarius on February 15.
How will the lunar cycles affect you for the rest of 2018? Find out with your exclusive Chinese astrology horoscope! 
Full Super Moon Lunar Eclipse in Leo
The Leo full moon conjuncts the karmic north node and opposes Venus and the sun in Aquarius. All eclipses work with your karmic journey, but because this one falls right on the north node, it's particularly karma focused! What karma has been built over your many lifetimes? What is meant to be built in this lifetime? You have a destination, and this eclipse anchors you to it. It's time to shed anything stopping you from heading toward your true north. And because Venus rules love and Leo rules romance, this is highly likely to affect your romantic relationships.
If you're with a soul partner, you're bound to overcome any obstacles keeping you two from fully committing and enjoying your partnership, and if you're with someone who's not one of The Ones, then you're likely to say goodbye. Throughout all of this, remember that your ideal relationship isn't like anyone else's. You get to set the terms. Aquarius asks you to fully honor your free and wild self, and this full moon invites you to reject any "shoulds" that don't actually apply to your experience of love.
New Moon Solar Eclipse in Aquarius
This second eclipse further emphasizes love and romance in our lives. The new moon falls on the sun, Mercury, and the marriage asteroid, Juno—all in Aquarius.
The sun rules your sense of self. Mercury rules your thoughts and communication. And Juno rules loyalty, marriage, and soul contracts. And all of these are coming together with the moon! The ruler of your emotions.
Your thoughts and feelings laser focus on finding a lasting partner, and being partnered will feel essential to your identity and wellbeing. And because this is a new moon, the energy is all about starting a new cycle. You may meet your person now, get engaged, get married, or simply make space in your life for the love that's on its way to you.
And because this is all happening in Aquarius, it's important to note that your love is not just about you and your person. This is an igniting of soul contracts that is part of our collective awakening. Through union with your soul partner, you are bridging gaps in our collective consciousness. Souls travel together, and during this eclipse season, you are likely to experience a deepening of bonds with your soul tribe.
DIY Eclipse Season Survival Ritual
Because this eclipse season is all about loveand it just happens to also overlap with Valentine's Day—your eclipse survival ritual is designed to foster self love and nurture soulmate connections.
Ingredients:
Fresh Roses (as many as you want)
Rose Quartz
The Lovers Card (if you have a tarot deck)
A Small Cup or Bowl
On the first eclipse (January 31), buy yourself a bouquet of fresh roses. Bring them home, and keep it somewhere that brings you joy. This will become the space for your eclipse season altar, so make sure there's enough space around the vase.
Fill a small cup or bowl with fresh, clean water (distilled is best but not necessary), and place the bowl by the roses. Place The Lovers tarot card nearby. I'll likely stand the card upright by leaning it against the vase, but place it wherever it feels most right to you. If you don't have a tarot deck, simply take a piece of paper or a card (something that feels luxurious—like a piece of stationery) and write the words "The Lovers" on it. Use this in place of the tarot card.
Place the rose quartz on your altar. Labradorite and clear quartz would also be a lovely additions. Now, every day from the first eclipse to the last, lovingly place a rose petal in the cup or bowl of water. Pray over the water. Ask to be united with your soul partner and soul tribe. Then, drink the water. Refill the water and repeat this every day.
Throughout eclipse season, tend to your altar with love. Pray in front of it as often as you feel called. Add anything you'd like or take anything away that doesn't feel right. Make it your own.
And on February 15, as the final eclipse passes over head and you drink your last cup of water, know that you are with your tribe. You have found your person. Even if you can't see it yet, it's already happened. All you have to do is wait for all the love to manifest on this earthly plane.
Happy eclipse season!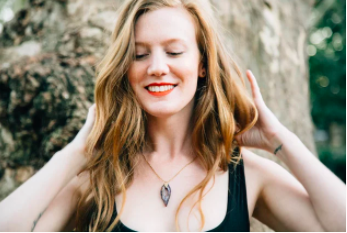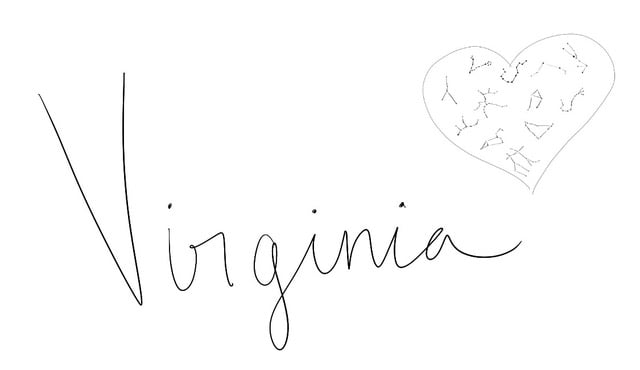 Virginia teaches you how to harness your intuitive powers, choose your most purposeful work, create nourishing boundaries, and attract your ideal partner. She utilizes tools and techniques acquired over years of working with energy, science, astrology, tarot, yoga, meditation, and more! She helps you remember just how free and powerful you really are. Are you ready for you most magical, meaningful life? Connect with Virginia now and discover more!
How will 2018's lunar cycles affect you? Find out with your Chinese forecast!
Want more spirituality, mysticism, and advice for bringing your life to the next level? Follow us on Instagram.
Win Eclipse Season With These Love Tips:
A Sex Magic Spell to Enhance Your Soul
What Color is Your Sexual Aura? Find Out and Have the Best Sex of Your Life
Have an Amazing Orgasm, Based On Your Star Sign
The Wildest Match for Every Zodiac Sign 
The Best Aphrodiasiac for Every Zodiac Sign