The Best Intention Setting Rituals For Each Zodiac Sign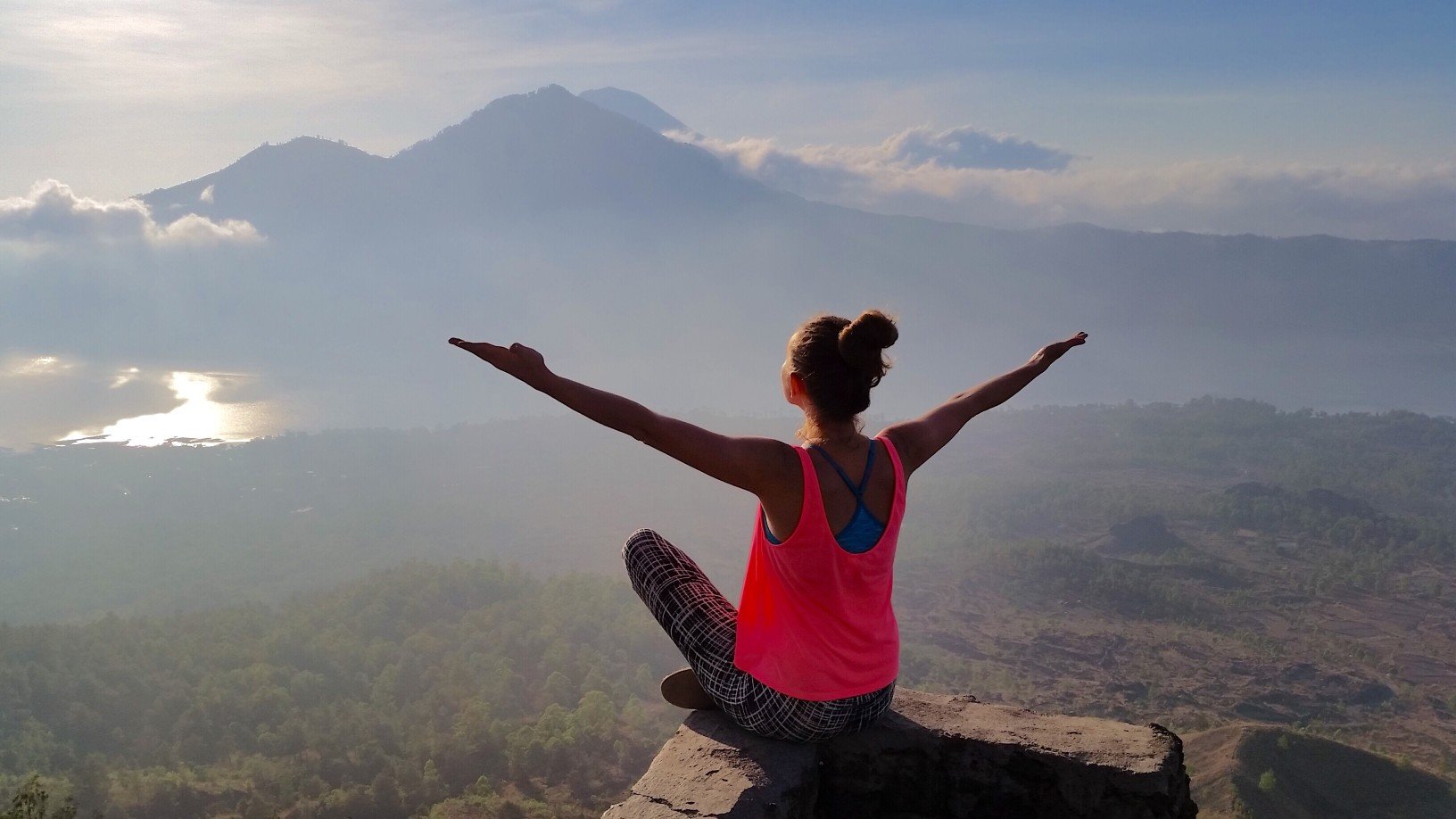 The last few days of the year are always a good time to set intentions for the upcoming one. If you don't know what setting intentions means, it's a way or a tool to help you achieve your long-term and short-term goals, as well as, eventually, your dreams. Ask yourself what it is that you truly want—for the year, month, day, etc. While there are many ways to set intentions, some practices and routines will be better than others for each zodiac sign. Here are the best rituals for every sign to individually harness the power of this life-changing practice for 2019.
Read this now: Understanding Your Birth Chart
Aries kicks off the year full of power and drive. However, as the seasons progress, this sign can start to run out of gas. It's important to keep your eyes on your goal every single day. Take time to visualize what that looks like and for those who need to put pen to paper, consider using a bullet journal.
The upcoming year will be an easy one for Taurus which makes it an ideal time for this sign to focus on self-improvement and replacing negative habits with positive ones. A great way to do this is through accountability. Share your intentions with those you love or consider online or in-person accountability groups to keep you focused.
Read this now: This Super Blood Full Wolf Moon Eclipse Kicks Off 2019 In the Best Way
This is the year that Gemini needs to listen to their inner voice and trust their intuition above all else. Journaling thoughts and feelings is ideal and the twins will find that writing everything down and setting intentions will bring game-changing clarity.
2019 is the time for Cancer to shine! But to do this, they need to take control of their lives instead of letting life take control over them. Crystals may be especially useful when it comes to setting your intentions, not just for the year, but every single day. Create your own kit by starting with an opal to boost intuition and remove feelings of self-doubt.
Read this now: This January New Moon Spell Will Help You Get That Dream Job
Leo starts off the year with not just a full moon but a supermoon at that. Life will be intense, and there will be a lot going on, so it's best for this sign to take some time out for self-care. Meditation is an excellent way for Leo to set intentions and focus. And guided meditations may be even more useful.
The upcoming year will be challenging for Virgo. It will be a battle of opposing forces while this sign struggles to achieve balance. A balanced body can help achieve a balanced mind. Start a yoga practice and think about your goals and intentions before the first asana.
This is the year that Libra will focus on relationships—building them, repairing them, etc. Setting their relationship intentions during metta meditation will impact Libra positively. This sign needs to be very specific about who they send metta to and why. They will soon see the positive intentions they set come to fruition.
Read this now: What the Year of 3 Means for Your Numerology
The planets align for Scorpio in a big way this year because Mars, which co-rules this sign, is direct for the entirety of 2019 and Scorpio will be (almost) unstoppable. Setting intentions this year will be extra powerful. Treat yourself to a beautiful notebook and pen and start every morning by writing down long term and short-term goals. Then watch it all happen!
This is a year of learning for Sagittarius. To achieve your goals, speak your intentions out loud. Have a conversation with yourself about what it is you really want, what you've learned in the past and what you want to learn in the future. This ritual provides focus amidst the chaos.
Read this now: What You Can Learn From Your Ex, Based On Their Zodiac Sign
Get ready Capricorn because 2019 is going to be a big year. Ruler Saturn is in your sign, so this time is ripe with opportunity to achieve. Setting intentions will be of particular importance to the ambitious goat. Start each day by aligning yourself with a powerful mantra. "You can do it, Capricorn" and you will!
Aquarius will experience lots of changes in 2019. The best way to set your intentions is to think positively. Keep a gratitude journal every day to track life's gifts and see how much you have so much to be grateful for.
This won't be the easiest year for Pieces, but challenges always lead to growth. To achieve your goals, it's essential for you to be especially mindful about intention setting in 2019 and remind yourself what it is you really want. And it's a good thing you are eternally optimistic since external forces will try and create negative energy in your life.
Photo: @vinnikava via Twenty20